Flypower 1A PS08B050K (Enerpower)


Official specifications:
Input: 100-240VAC 50/60Hz
Output: 5.0V 1000mA
I got it from Enerpower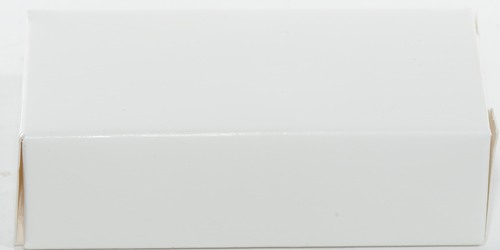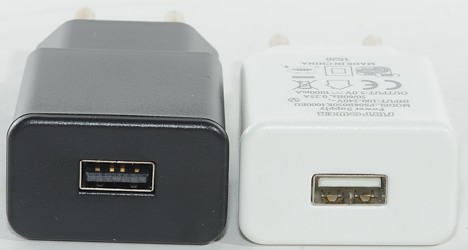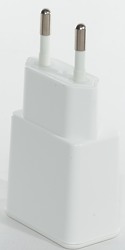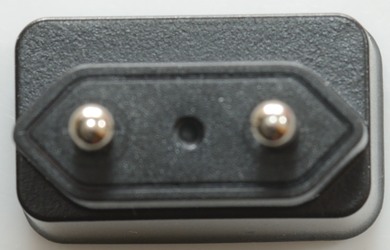 Measurements
Power consumption when idle is 0.08 watt
Usb port coding is usb charger (DCP)


The overload protection kicks in at 1.5A.




There is no problem supplying 1A for one hour.
The temperature photos below are taken between 30 minutes and 60 minutes into the one hour test.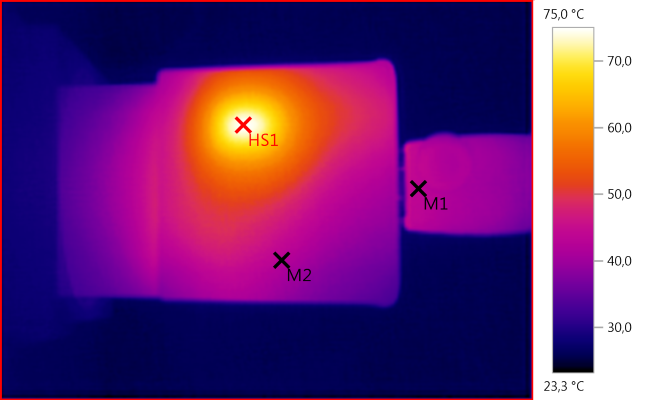 M1: 43,8°C, M2: 42,9°C, HS1: 75,0°C
HS1 is the transformer.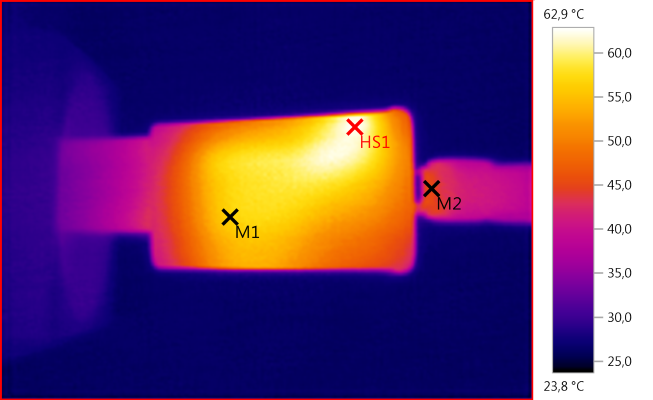 M1: 56,5°C, M2: 45,0°C, HS1: 62,9°C
Here HS1 is the rectifier diode.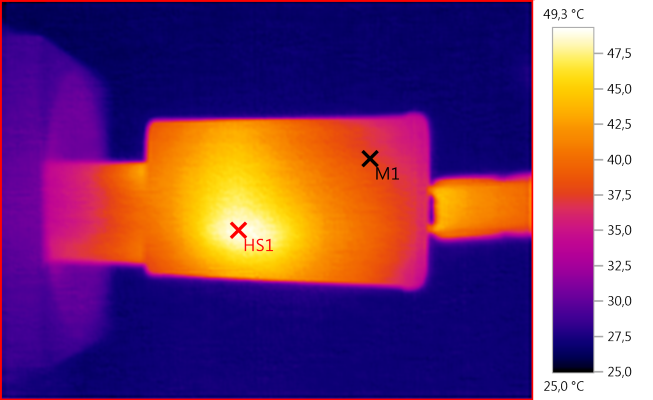 M1: 37,8°C, HS1: 49,3°C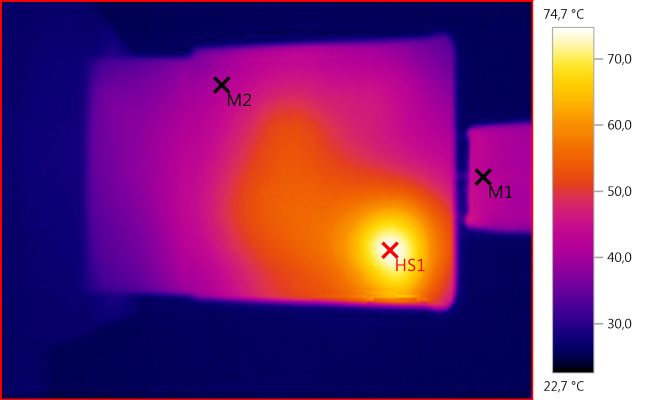 M1: 42,8°C, M2: 41,5°C, HS1: 74,7°C
Again HS1 is the rectifier diode.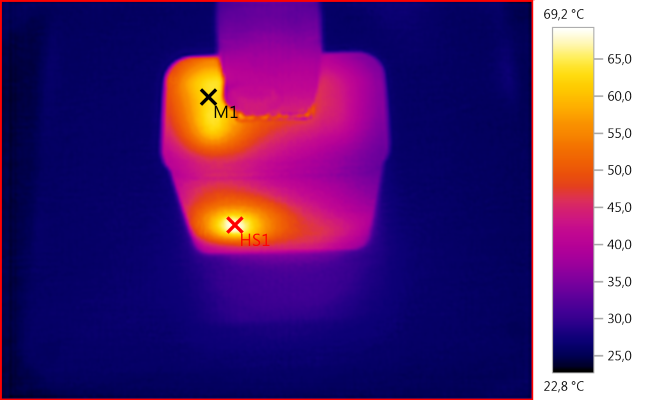 M1: 63,2°C, HS1: 69,2°C
The two hot spots are the transformer and the rectifier diode.




Noise at 0.5A load is 13mV rms and 370mVpp





Noise at 1A load is 18mV rms and 370mVpp





Tear down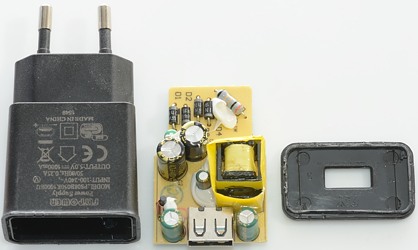 Putting pressure on the charger in my vice did open it.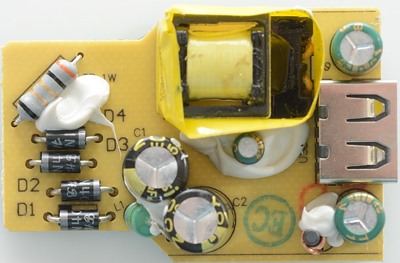 The chargers uses a resistor as a fuse and has a discrete bridge rectifier, between the two mains capacitors there is an inductor.
There is also a inductor between the two output capacitors.
This circuit do not use any opto feedback and to not have a safety capacitor between mains and low volt side.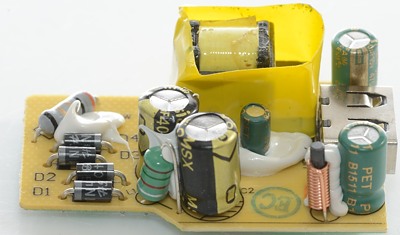 The two inductors can be easily seen from this side.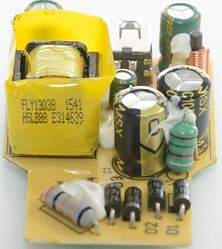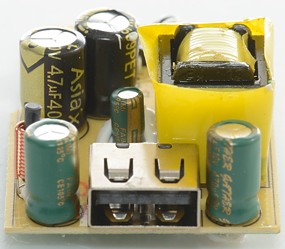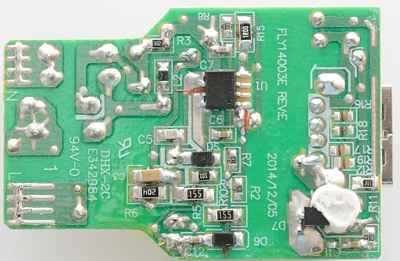 U1 is the mains switcher IC.
D7 is the rectifier diode, the white stuff is probably to get better heat transfer to the case.
Notice the missing resistor below the usb connector, they are for models with Apple coding.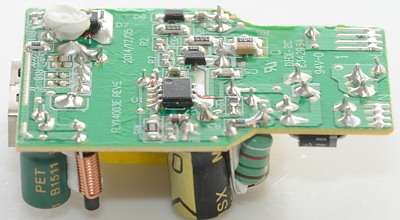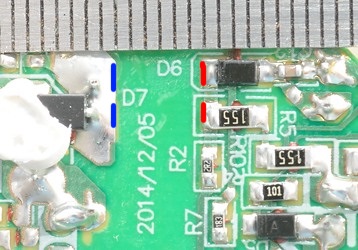 There is fairly good isolation distance between mains and low volt side.

Testing with 2500 volt and 5000 volt between mains and low volt side, did not show any safety problems.





Conclusion



A fairly standard 1A charger, no problems and no fancy functions.





Notes



The charger was supplied by Enerpower for review.

Index of all tested USB power supplies/chargers
Read more about how I test USB power supplies/charger