Fonken 2.5A usb TPA-67B050240VU01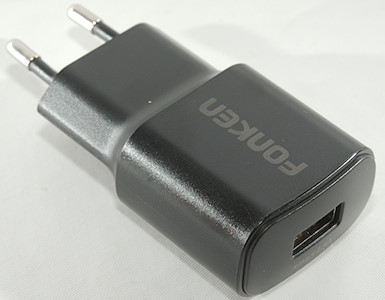 Official specifications:
5V 2.4A Smart IC
100~240V AC input
Support Android/iphone Charge
Multiple protection
I got it from aliexpress dealer: FONKEN Official Store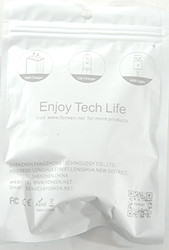 The charger was in a plastic bag.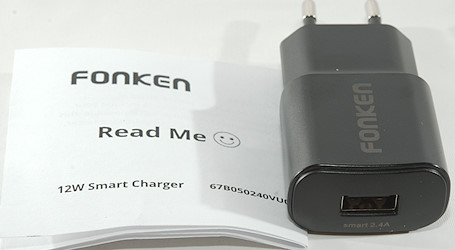 And included a instruction sheet.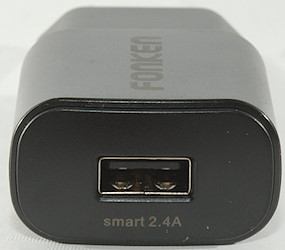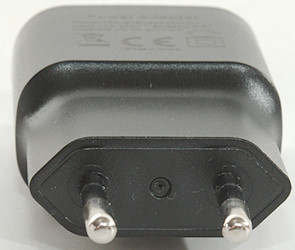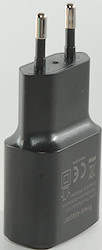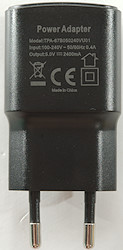 Measurements
Power consumption when idle is 0.07 watt
Usb output is auto coding with: DCP, Samsung, Apple 2.4A
Weight: 35.5g
Size: 80 x 38.5 x 22mm


The usb output can deliver about 2.4A




And slightly more on 120VAC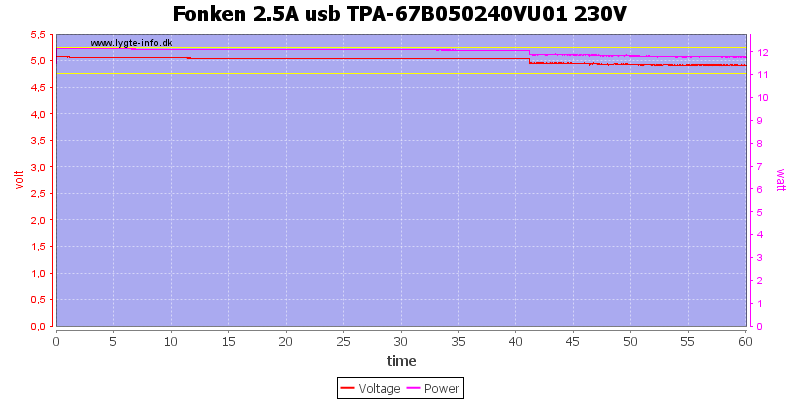 Running 1 hour at 2.4A is at the limit, due to the over current limit being very close to 2.4A
The temperature photos below are taken between 30 minutes and 60 minutes into the one hour test.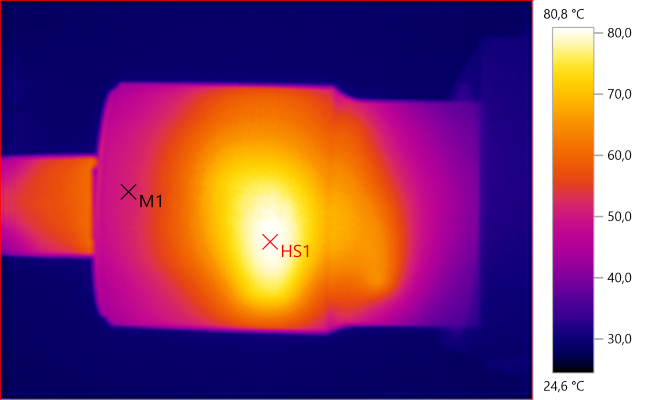 M1: 51.4°C, HS1: 80.8°C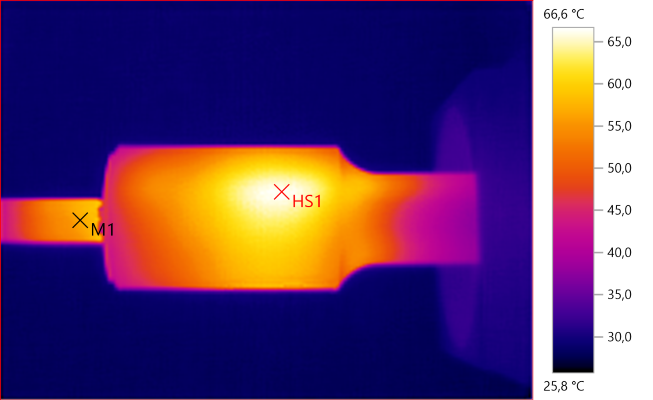 M1: 56.5°C, HS1: 66.6°C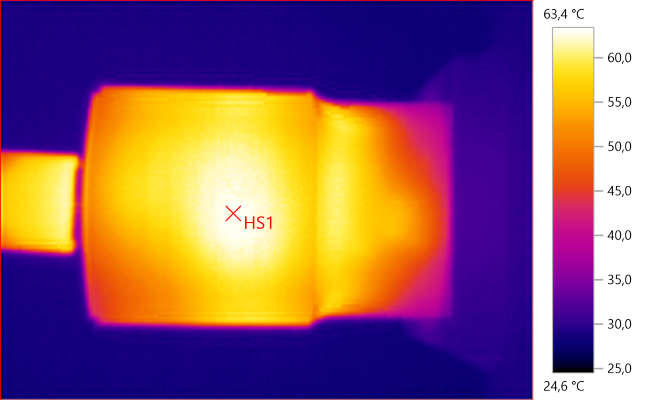 HS1: 63.4°C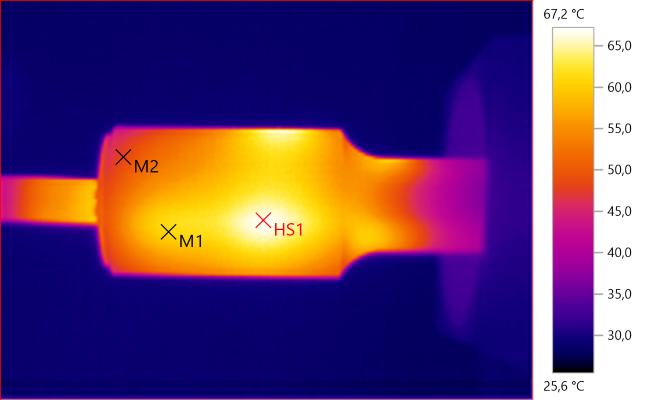 M1: 61.0°C, M2: 48.2°C, HS1: 67.2°C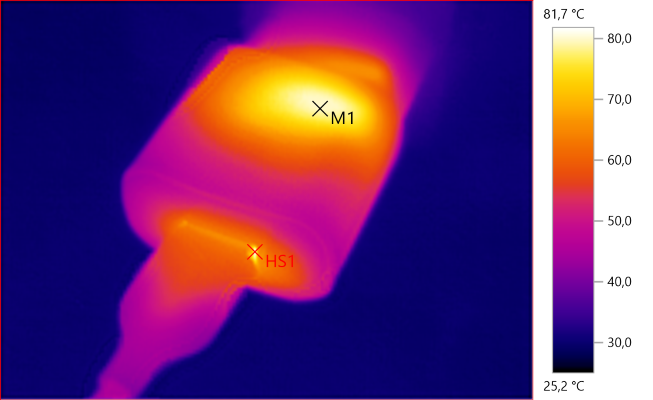 M1: 79.7°C, HS1: 81.7°C





At 0.5A the noise is 20mV rms and 344mVpp





At 1A the noise is 27mV rms and 344mVpp.




At 2A the noise is 32mV rms and 406mVpp.





Tear down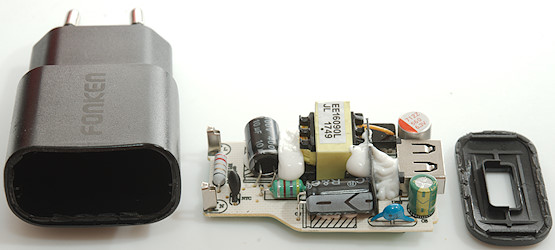 Some pressure in my vice to break the glue and I could remove the lid.




At the mains input is a fusible resistor and a inrush current limiter (NTC). Between the two mains smoothing capacitors is a inductor. There is a safety capacitor and the transformer has the output leads extended for better isolation distance.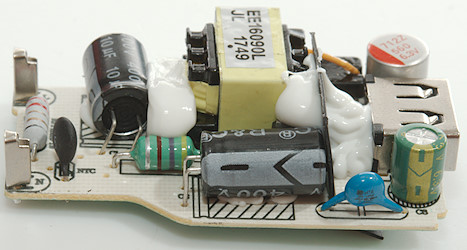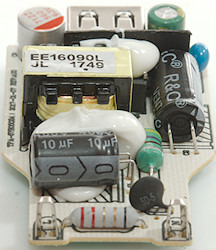 Behind the usb connector is a black isolation shield.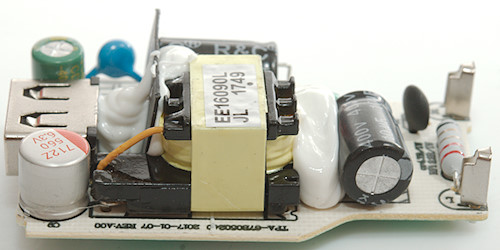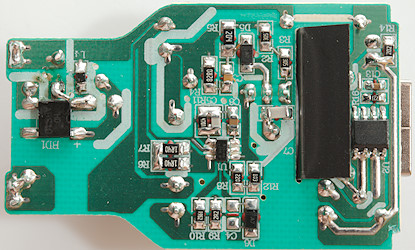 At the mains input is the bridge rectifier (BD1). The mains switcher is a small 6 pin IC (U1). Part of the low volt side is hidden by the isolation sheet, see below for full view.




The output has a synchronous rectifier chip (U2) and the auto coding chip (U3)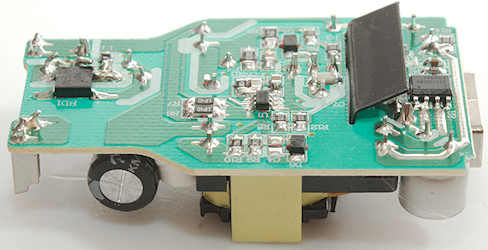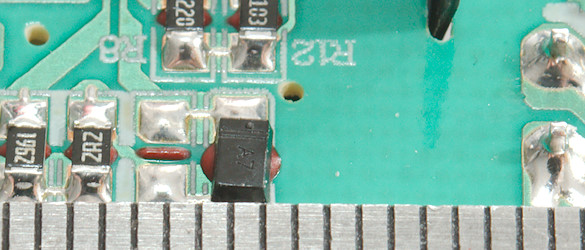 This charger has very good isolation distance.

The charger passed the 2830 volt and 4242 volt test, this means it is it is fairly safe.





Conclusion



This charger has enough current for the standard fast charging and with auto coding many phones can use it. The noise is acceptable and the safety looks good.

I will call it a good charger.





Notes



Index of all tested USB power supplies/chargers
Read more about how I test USB power supplies/charger
How does a usb charger work?