Huawei USB 5V 1A HW-050100E1W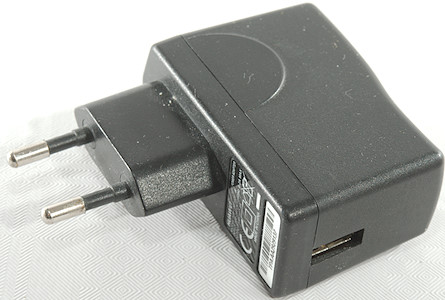 Official specifications:
Input: 100-240V 50/60Hz 0.2A
Output: 5V 1A
A reader got this charger with his phone, i.e. it is a original and probably a bit old.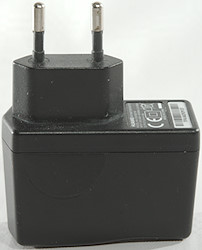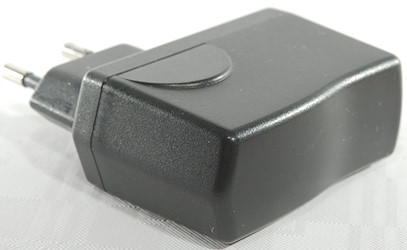 Measurements
Power consumption when idle is 0.05 watt
USB output is coded as USB charger (DCP)
Weight: 57.1g
Size: 80.5 x 62.4 x 27.9 mm


The charger is rated for 1A and can deliver slightly above 1A, this is fine.




It works the same way at 120VAC.




And the charger has no problem delivering rated current for one hour.
The temperature photos below are taken between 30 minutes and 60 minutes into the one hour test.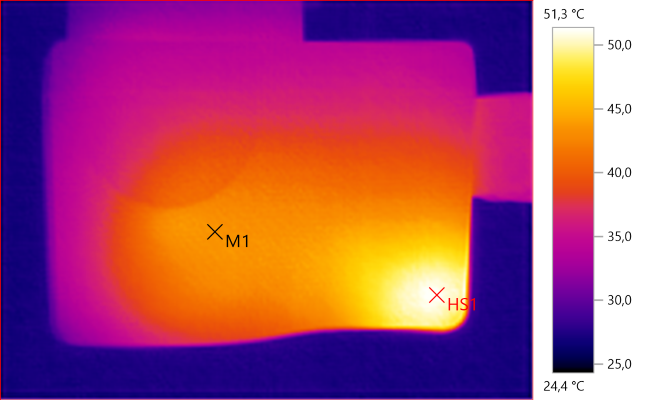 M1: 43.5°C, HS1: 51.3°C
HS1 near the USB connector is the rectifier diode.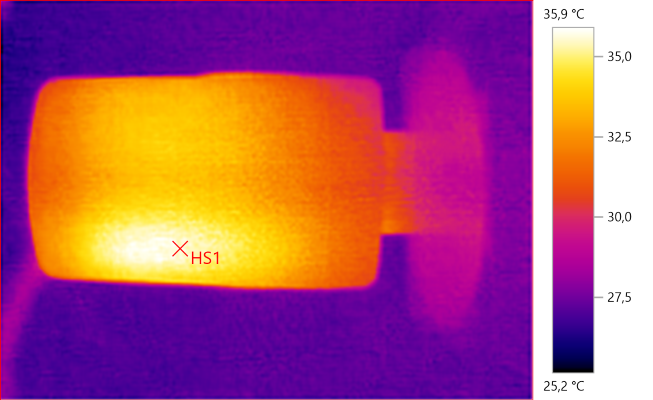 HS1: 35.9°C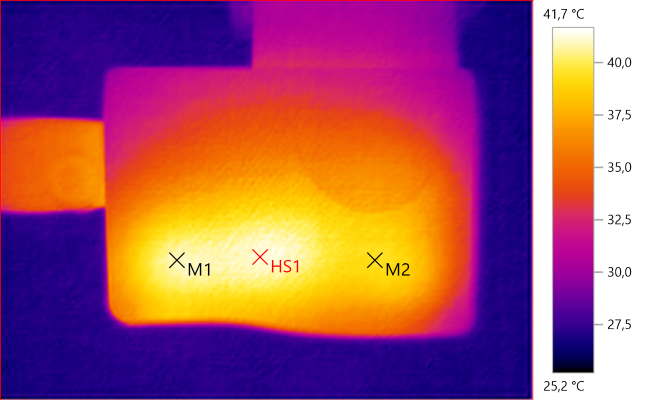 M1: 40.9°C, M2: 39.2°C, HS1: 41.7°C
Here HS1 is the transformer.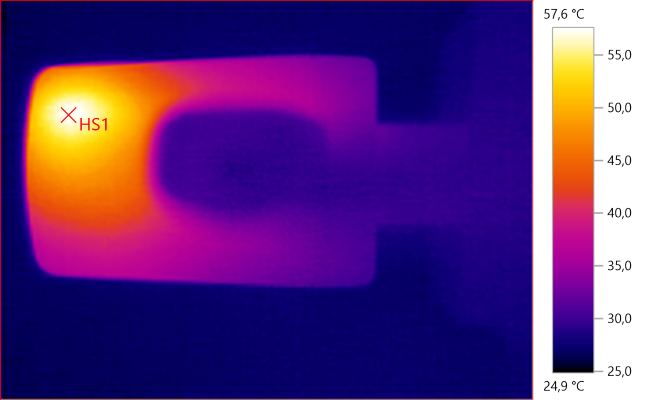 HS1: 57.6°C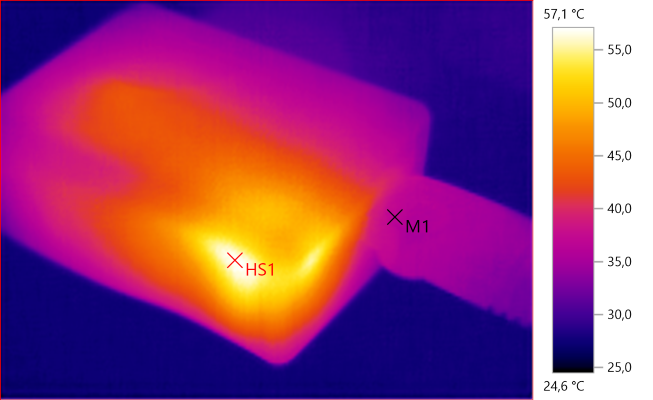 M1: 36.9°C, HS1: 57.1°C




At 0.5A the noise is 15mV rms and 481mVpp.




At 1A the noise is 17mV rms and 529mVpp, the rms noise is very low.





Tear down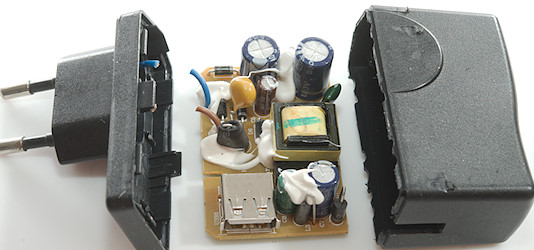 Clamping the bottom of the charger in my vice and whacking the top with a mallet was enough to open it.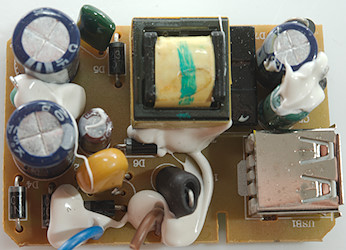 At the input is a fuse packed into some heatshrink, the yellow part is a MOV for transient protection. There is four diodes for a bridge rectifier. Between the two mains smoothing capacitors (C1 & C2) is a inductor.
After the rectifier diode (D7) the output also has two smoothing capacitors (C7 & C8) with a inductor between (L3: A ferrite bead around a wire)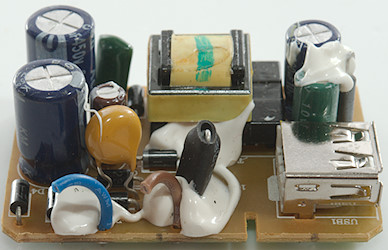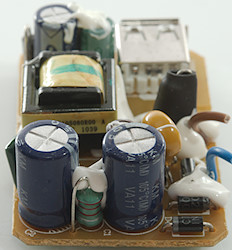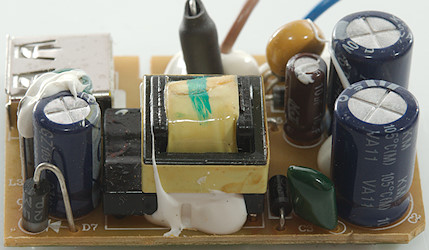 On this side is the mains switcher IC (IC1: LNK615: 4.5W)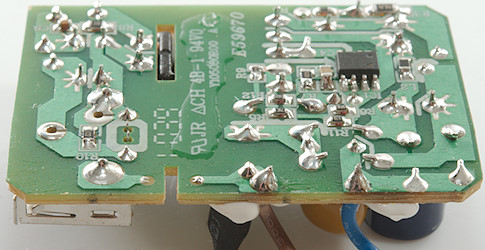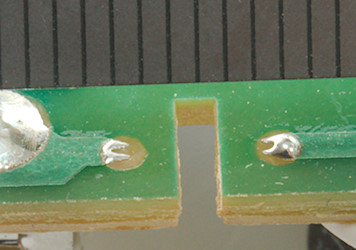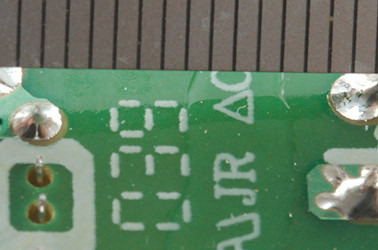 The isolation distance is very good.

Testing with 2830 volt and 4242 volt between mains and low volt side, did not show any safety problems.





Conclusion



This charger looks like a lot of cheap models, but it is fairly good quality with good safety.





Notes



The charger was supplied by a reader for review.

Index of all tested USB power supplies/chargers
Read more about how I test USB power supplies/charger
How does a usb charger work?