Nillkin/Jelly 2-port USB car charger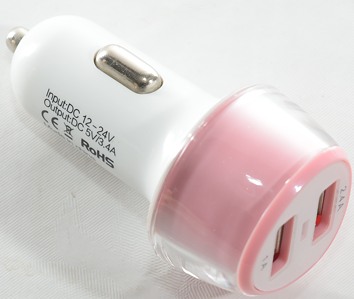 Official specifications:
Brand: Original Nillkin
Product Code: J-CC 1A/2.4A
Product Category: Car Charger
Input voltage: DC 12-24V
Output 1: DC 5V/2.4A
Output 2: DC 5V/1A
Color: White, Blue, Yellow, Pink, Green
Product Net Weight: 20.9g
Product Gross Weight: 39.2g
Package Size: 175 X 99 X 2mm
I got it from ebay dealer xinghaishi44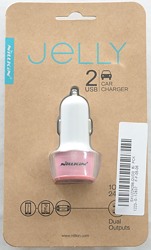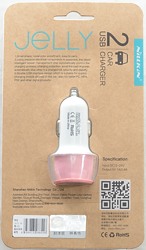 I got this car charger in a retail package, there where no accessories or manual included.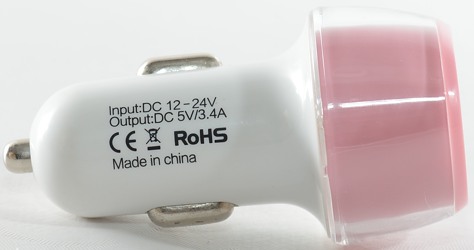 There is blue led between the two usb connectors.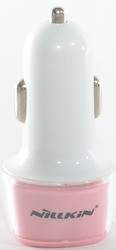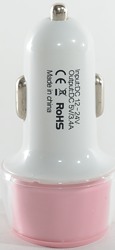 Measurements
Power consumption when idle is 0.2 watt at 12V and 0.4 watt at 24V
The two outputs are in parallel.
No individual port overload protection.
2.4A port is coded as Apple 2.1A
1A port is coded as Samsung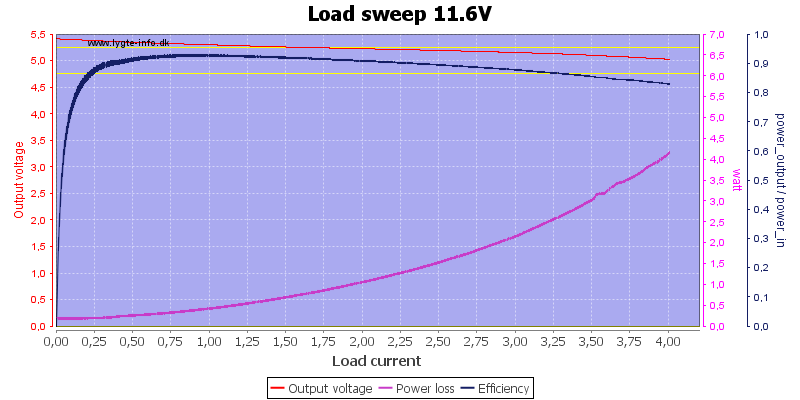 The efficiency is good, but I am missing an overload protection. I also did a fast check at 5A and the output was not turned off. The output voltage is rather high.




At 24 volt the efficiency is slightly lower, but still good. The output voltage starts even higher.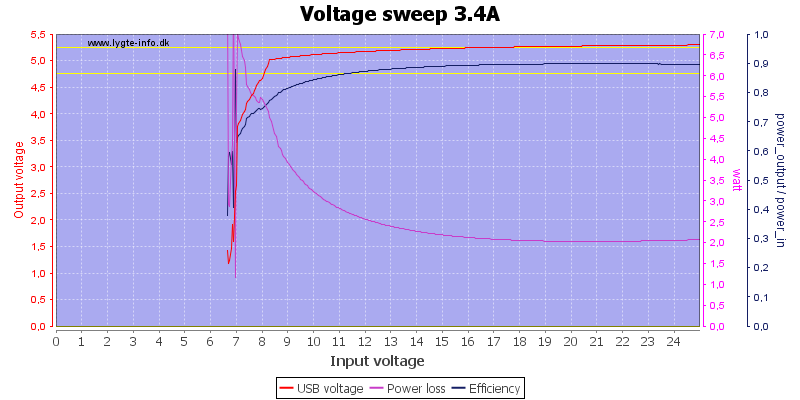 At full load the efficiency is best with 24 volt and drops a but when the voltage goes down.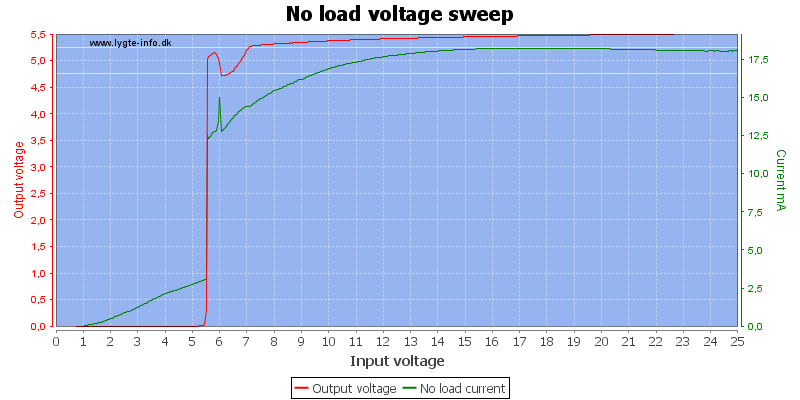 With no load it can maintain output voltage down to 5.5 volt.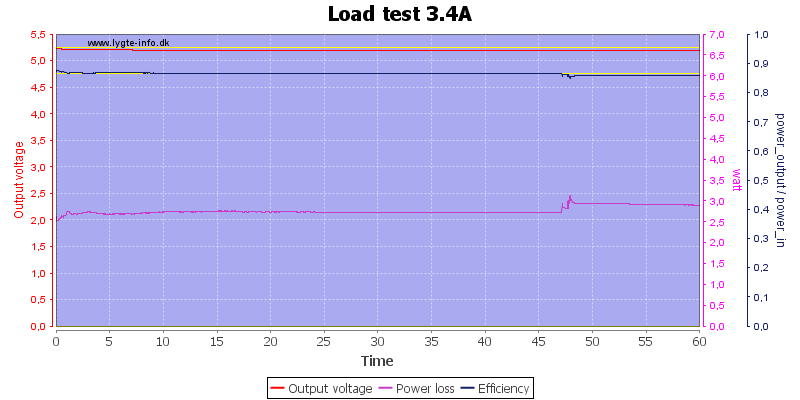 There is no problem running for 1 hour at full load, the bumps in the curve at 47 minutes is because I am moving it around to take the IR photos.
The temperature photos below are taken between 30 minutes and 60 minutes into the one hour test.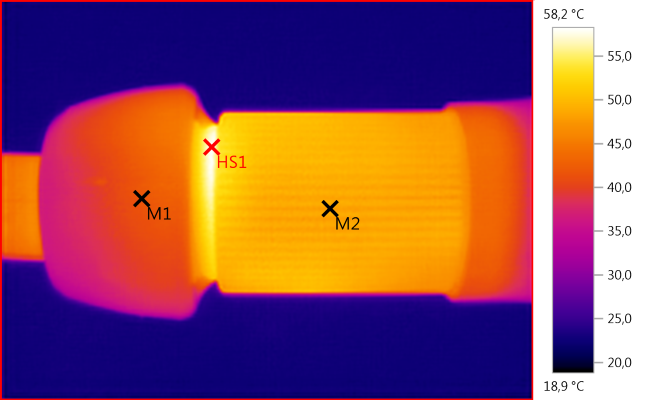 M1: 41,8°C, M2: 47,9°C, HS1: 58,2°C
It gets fairly warm.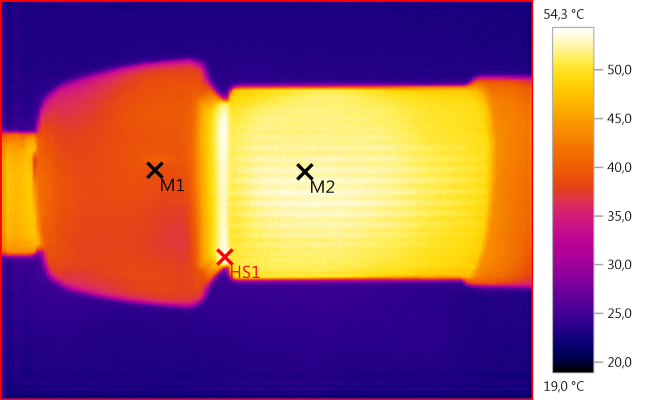 M1: 38,9°C, M2: 52,8°C, HS1: 54,3°C





At 0.5A with 24V input the noise is 14mV rms and 120mVpp. All noise values are low and only changes slightly with input voltage, this is good.





At 1A with 24V input the noise is 14mV rms and 120mVpp.





At 2.5A with 24V input the noise is 15mV rms and 109mVpp.





At 5A with 24V input the noise is 18mV rms and 134mVpp.





At 1A with 12V input the noise is 10mV rms and 129mVpp. These values are very close to the 24V values for all loads.





Tear down







I could pry the front lid off the charger, remove two very small screws and pull it apart. The two side connection made the pulling apart rather difficult.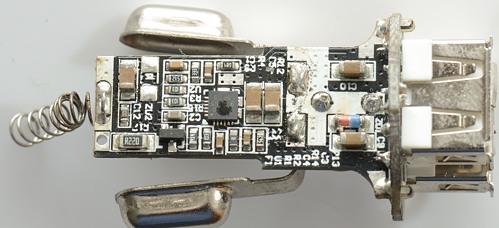 The controller chip is a GS9206, it can deliver up to 6A output current and contains two fet transistor to handle the switching, i.e. it has synchronous rectification.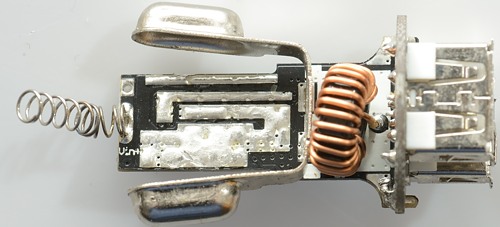 On the other side of the circuit board there is only the inductor.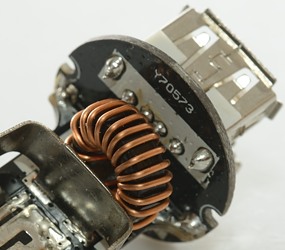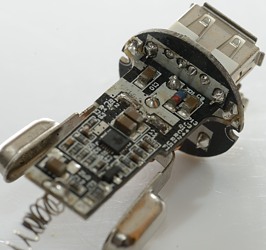 There is only two connections from the switcher to the the usb connectors and no parts on this side of the usb circuit board.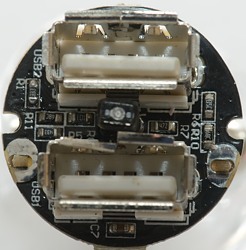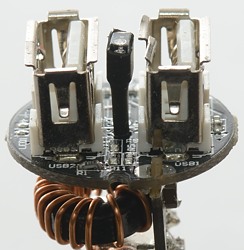 On the usb side there is a led with series resistor for the led and coding resistors for the usb connectors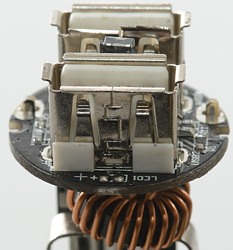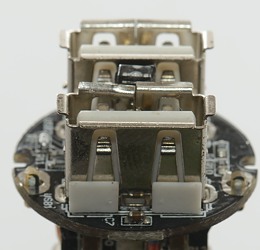 There is space for one more led and there is a small capacitor.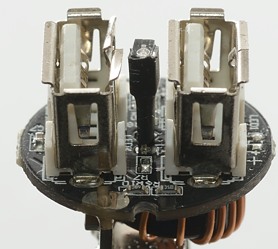 The led has some black heat shrink around it, to secure the light only is visible from the hole for the led, not in the usb connectors.


Beeing a 12/24V device there is no need to test with high voltages.





Conclusion



This car adapter delivers lots of power with low noise, but I do not like the high voltage or the missing overload protection. I also wonder about the usb coding, I would have expected one DCP coded port.

This adapter is fairly good.





Notes



Index of all tested USB power supplies/chargers
Read more about how I test USB power supplies/charger