Konig Mini USB charger PSUP-GSM02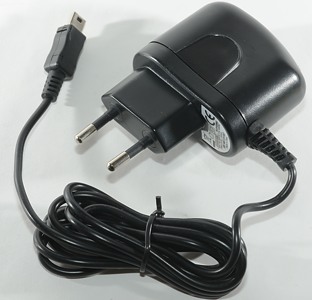 Official specifications:
Voltage Required: AC 100-240 V
Input Connector(s): Power
Voltage Provided: 5 V
Output Connector(s): Mini-USB Type B
Power Provided: 5 Watt 2000mA is 10W
Max Electric Current: 2000 mA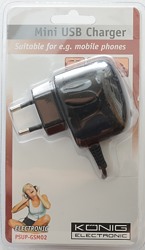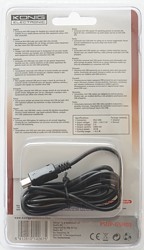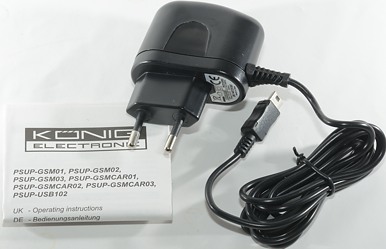 The box contains the charger and multi device instruction/data sheet without any useful information.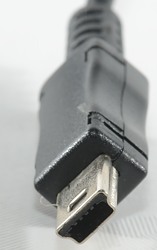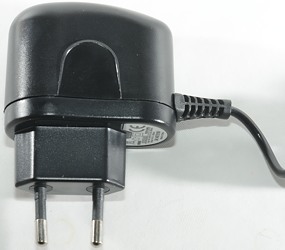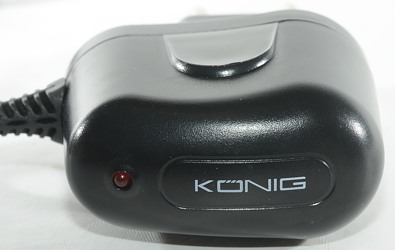 Measurements
Power consumption when idle is 0.17 watt
Usb output is mini usb connector.
Usb output coded as usb charger (DCP).
Weight: 77g including cable.
Size: 82 x 72 x 29mm (Wire not include, but strain relief is).


The charger can easily deliver the rated 2A, over current protection is at about 2.6A




Or slightly higher when running 120VAC.




It can run for one hour at full rated load without problems.
The temperature photos below are taken between 30 minutes and 60 minutes into the one hour test.




M1: 48,0°C, HS1: 63,1°C
HS1 is the transformer.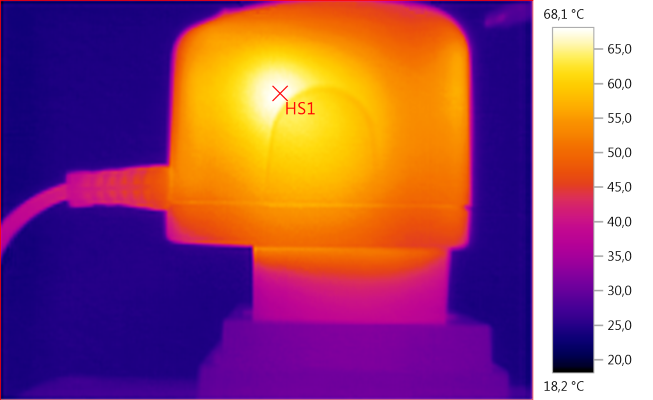 HS1: 68,1°C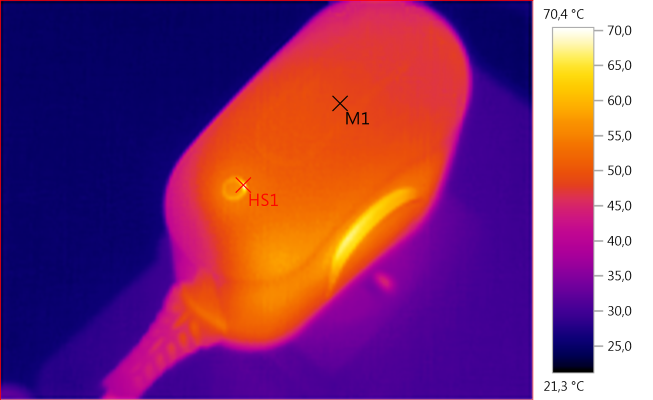 M1: 48,7°C, HS1: 70,4°C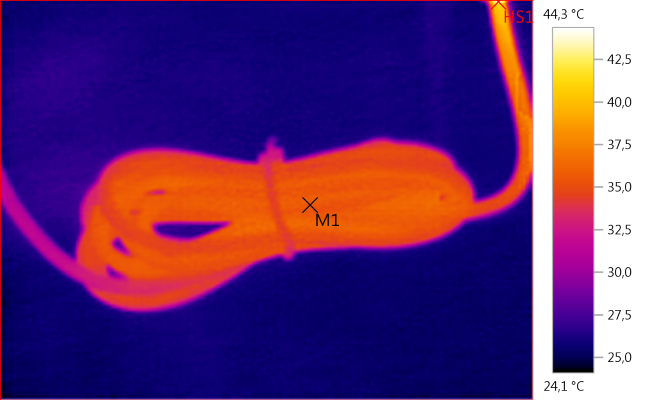 M1: 35,7°C, HS1: 44,3°C
The cable gets slightly warm at full current.





Noise at 0.5A load is: 9mV rms and 330mVpp.




Noise at 1A load is: 9mV rms and 305mVpp.





Tear down






Pressing the bottom part with my vice and giving a few wack to the top broke it open.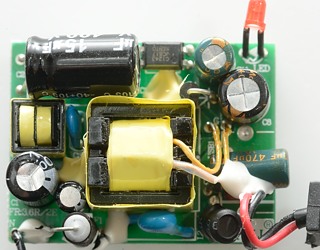 It has a fuse at the mains input (F1) and a common mode coil between the two capacitors. Below the transformer is a safety capacitor and a inductor on the low volt side, above the transformer is the rectifier diode and a opto coupler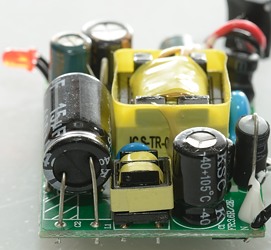 In the center is the common mode coil (L1).




The fuse, the safety capacitor (With markings) and the low voltage inductor is here.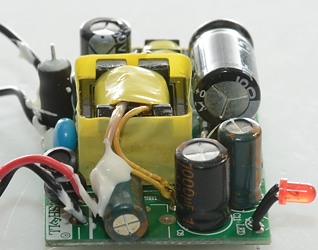 It looks like this model can also be made with a normal usb connector mounted on the circuit board.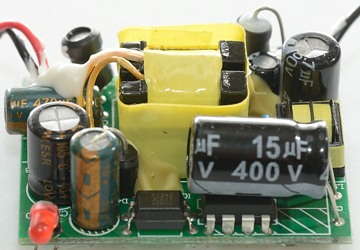 The switcher IC is hidden below a capacitor.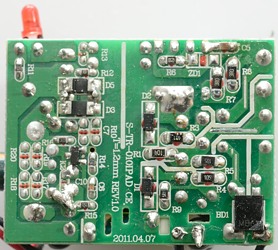 On this side the bridge rectifer (BD1) can be found and the voltage reference (IC2). There is also two more rectifier diodes (D3 & D5). As can be seen on the circuit board this design is fairly old.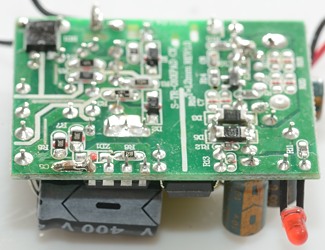 The safety distance is good.

The charger failed testing with 2830 volt and 4242 volt, I was very surprised about that, the design looks good enough.





Conclusion



The charger looks good, but mini usb us a bit old and the due to the failed high voltage test I will not recommend it.





Notes



Charger was supplied by Pro backup (probackup.nl)

Index of all tested USB power supplies/chargers
Read more about how I test USB power supplies/charger
How does a usb charger work?