Koyot Dual car charger 2.4A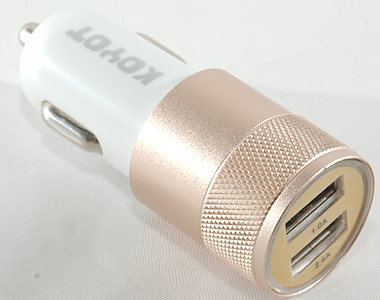 Official specifications:
Brand Name: KOYOT
Output Interface: USB
Type: Car Charger
USB Ports: 2
Power Source: Car Lighter Slot
Output: 5V/2.4A
Support Quick Charge Technology: USB PD
Quality Certification: CE,CCC
Model Number: C188
I got it from Aliexpress dealer: Miss shen Wonderful Store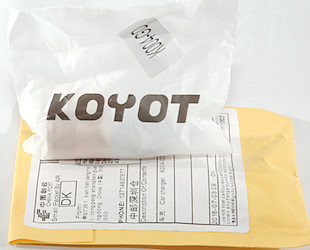 No fancy box for this charge, just an envelope and a plastic bag.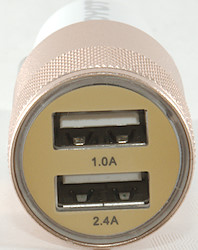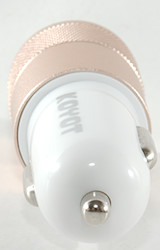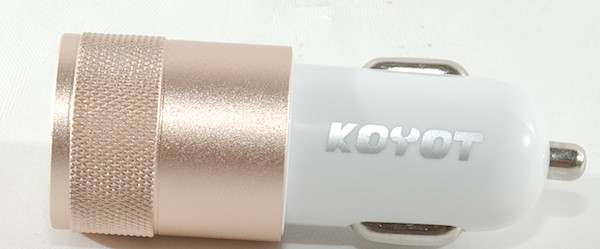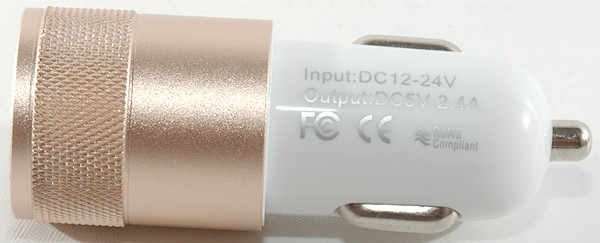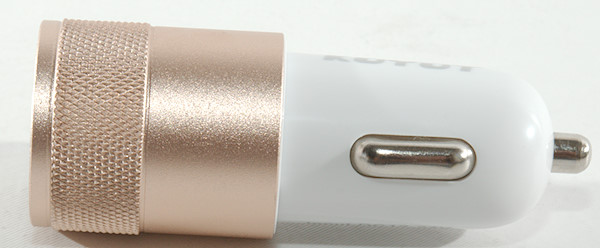 Measurements
2.4A usb output is coded as Apple 2.1A
1A output is coded as usb charger (DCP) and Samsung.
The two usb outputs are in parallel.
Power consumption when idle is 7mA from 12V and 4mA from 24V
Weight: 23.1g
Length: 69mm
Front: ø26.1mm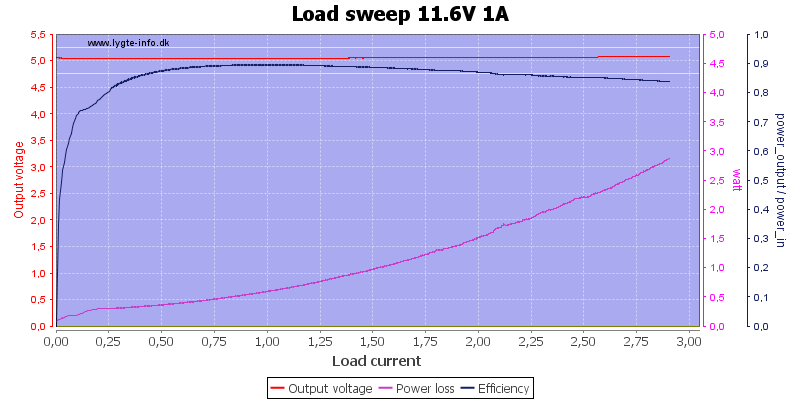 The 1A output can deliver about 2.8A




The 2.4A output can also deliver about 2.8A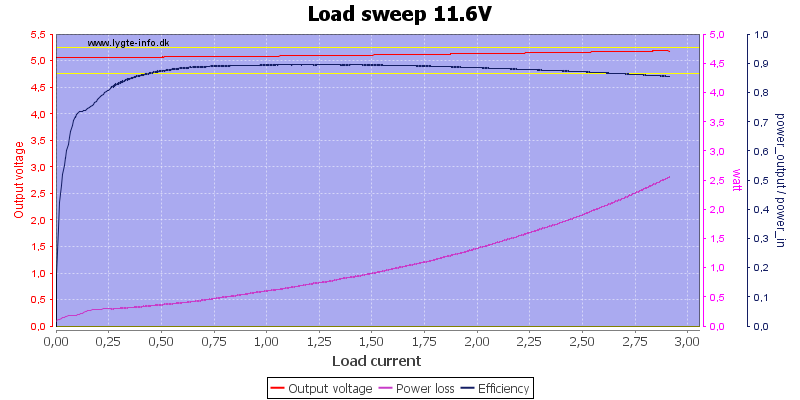 And when run in parallel the maximum current is also 2.8A




Higher input voltage do not change it.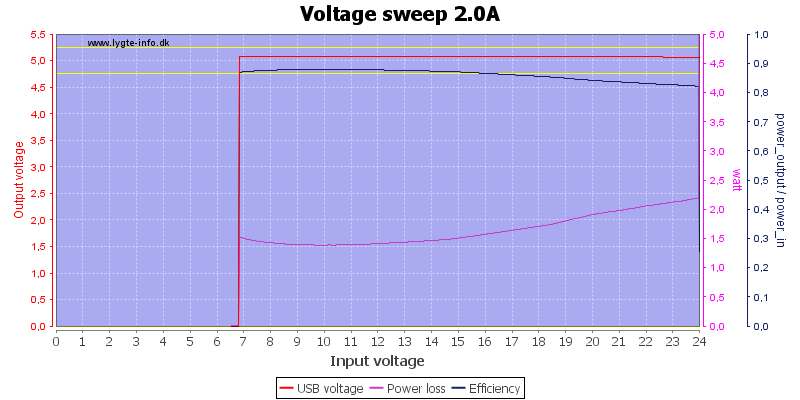 The output can maintain voltage until about 7V, also note the efficiency goes down when used at 24V




The chargers own current consumption varies with voltage.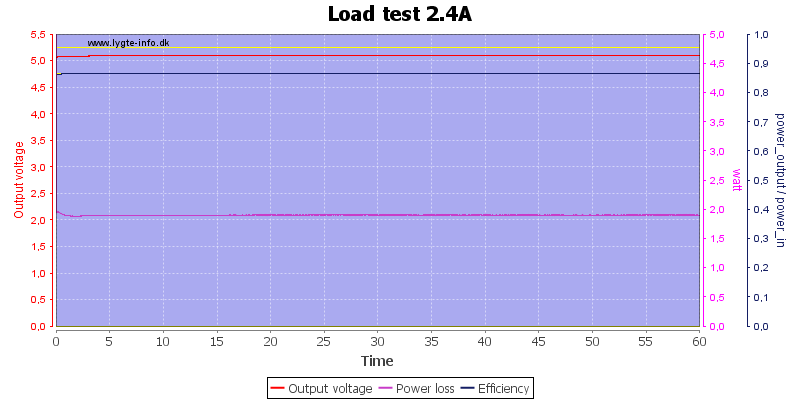 There was no problem running 1 hour with full load (2.4A).
The temperature photos below are taken between 30 minutes and 60 minutes into the one hour test.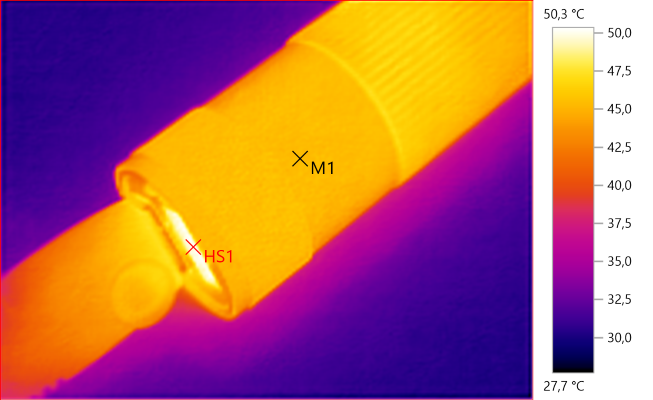 M1: 45.3°C, HS1: 50.3°C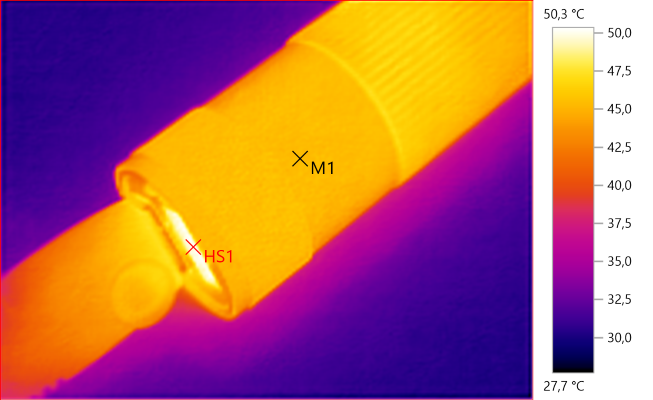 M1: 45.7°C, HS1: 56.9°C





At 0.5A the noise is 33mV rms and 170mVpp





At 1A the noise is 39mV rms and 191mVpp





At 2.5A the noise is 68mV rms and 269mVpp





Tear down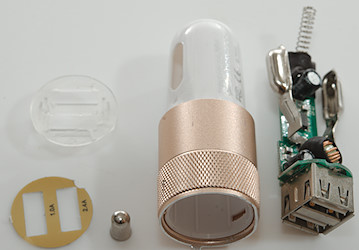 I could not pull or unscrew the metal and decided to cut.





The back has some heat shrink on it.





At the input is a "fuse" in the form of a 0ohm resistor, the voltage converter is a single IC (U1: marked VS2886) and it must have build in synchronous rectification (I do not see any diode).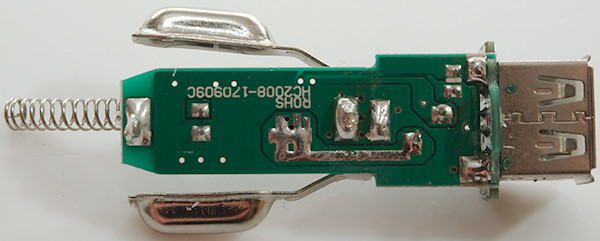 There is no parts on this side of the circuit board.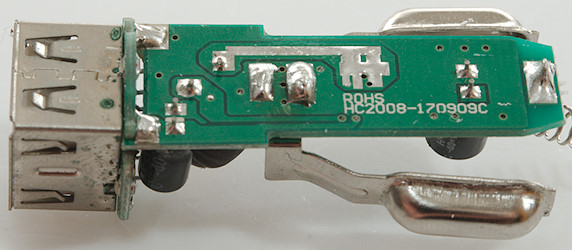 The front circuit board has resistors for coding the two usb output, but there is also an empty space for a auto coding IC

Being a 12V device there is no need to test with high voltages.





Conclusion



This charger works, but is not perfect. The power is enough for one high power output, not for two. Why is a 2.4A output coded for 2.1A, using a auto coding chip for both outputs would have been nicer.





Notes



Index of all tested USB power supplies/chargers
Read more about how I test USB power supplies/charger