LG MCS-01ER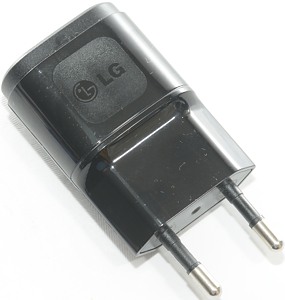 This is a 5V 1.2A rated usb power supply/charger.

This charger is a older good quality charger from a name brand, use this review to see how it is build and compare performance to the cheap brands I test.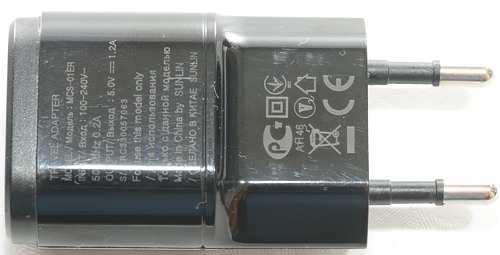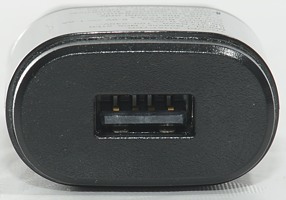 A very compact design.





Measurements



Idle power is 0.025 watt, this is very good.
When overloaded the output voltage will drop, then turn off.
Output is coded as USB charger (DCP)
Difficult to open (This is good).


Output voltage is very stable and the efficiency is around 75%, the overload protection kick in between 1.3A and 1.4A.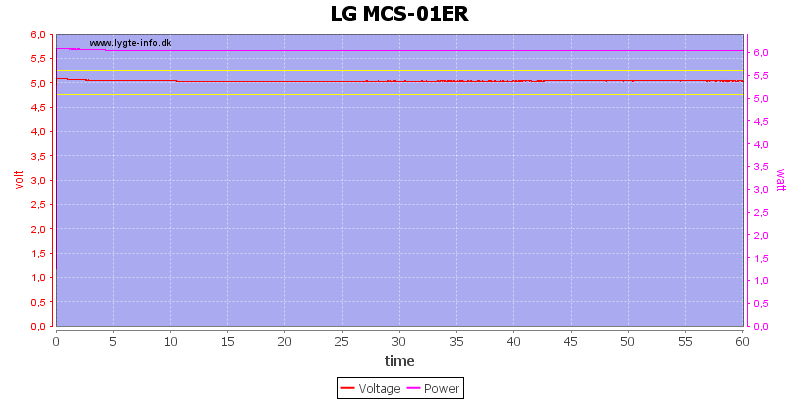 One hour with 1.2A load is not problem.
The temperature photos below is taken between 30 minutes and 60 minutes into the 1 hour test.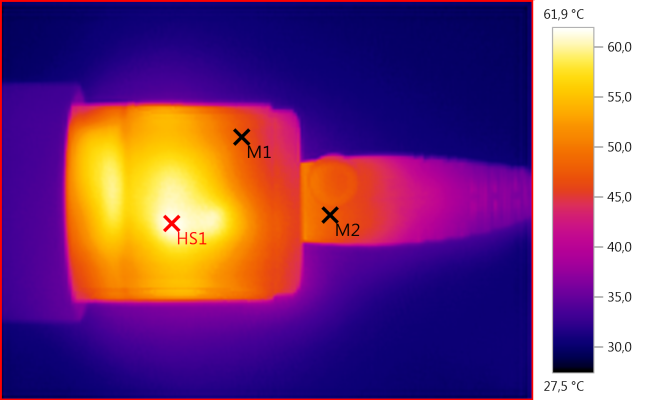 M1: 47,3°C, M2: 47,9°C, HS1: 61,9°C
The warm spot looks like the inductor L1.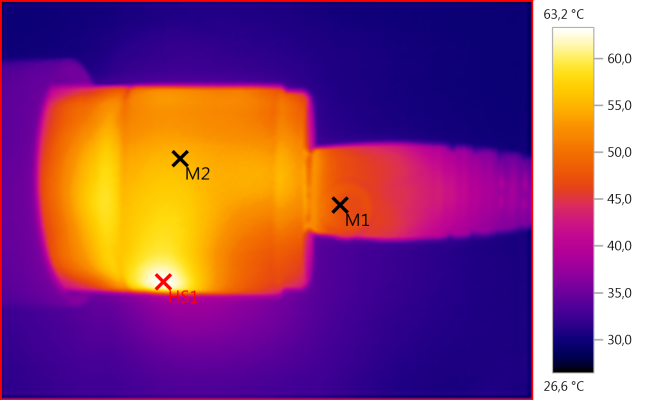 M1: 47,4°C, M2: 55,2°C, HS1: 63,2°C
The hot spot here is Q1, the switching transistor.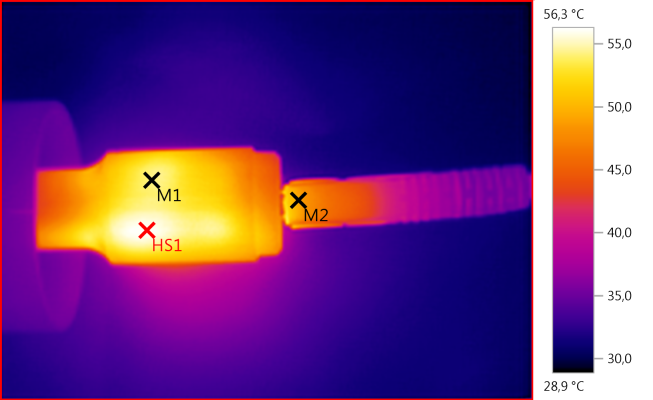 M1: 54,3°C, M2: 49,4°C, HS1: 56,3°C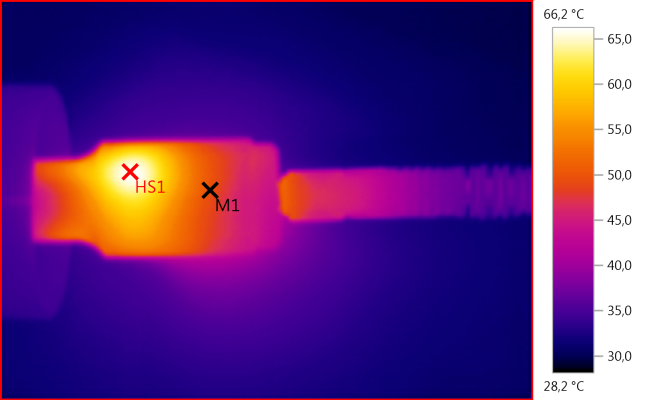 M1: 49,6°C, HS1: 66,2°C






There is not much noise, 13mV rms and 300mVpp. at 1.2A.




At 0.5A the noise is lower with 8mV rms and 180mVpp.





Tear down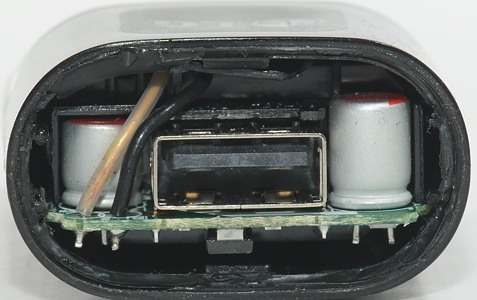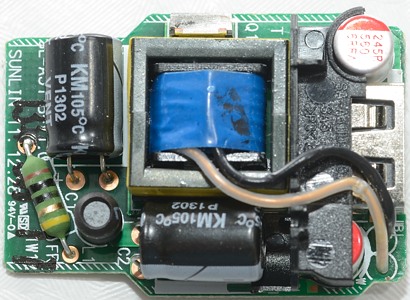 The main capacitors has a 105°C temperature rating, this is good.
There is a seperate shield between the mains transformator and the low volt side, this shield does also have moulded cavities to support the capacitors.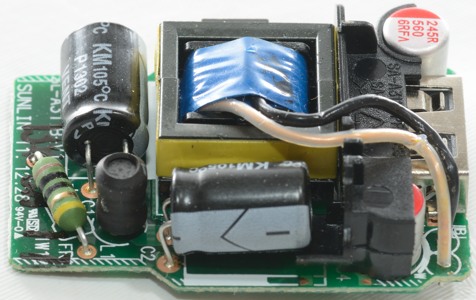 The only connection from mains to low volt side is the two low volt wires that goes over the shield.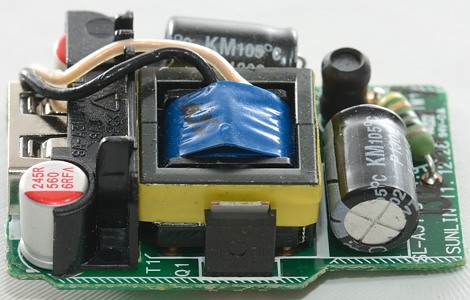 The resistor is probably a fusible resistor, i.e. it is designed to work as a fuse.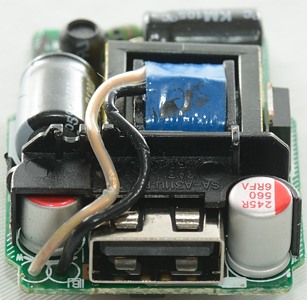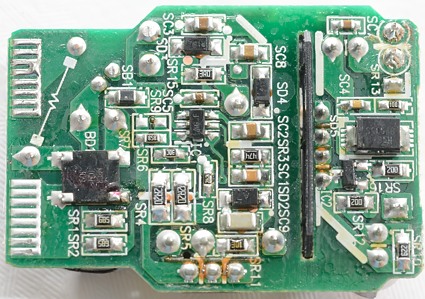 The two areas with "fingers" is the mains connection, when the circuit board is pushed into the housing, it will connect to the mains pins.
BD1 is a bridge rectifier.
The orange stuff around SR11, is probably to improve isolation.




The shield goes through the circuit board and does also provide extra isolation on this side.
This circuit does not have any optical feedback to control the voltage.




Because of the shield, there is more than enough isolation distance.


Testing the mains input with 2500 volt and 5000 volt between mains and low volt side, did not show any safety problems.





Conclusion



It is interesting to see how a big brand usb power adapter is designed and works.





Notes



The power supply was supplied by Erik from Finland for review.

Read more about how I test USB power supplies/charger