Lidu Dual USB Power Adapter / Travel Charger


Official specifications:
Color: White
Material: Plastic
Current Output: 2.3 A
Input Type: AC 110-240V
Output Type: DC 5V
Plug Type: Euro
I got this charger from fasttech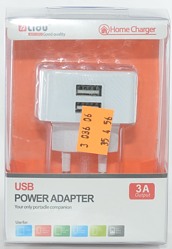 I got this charger in a retail plastic box.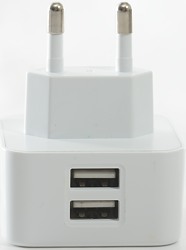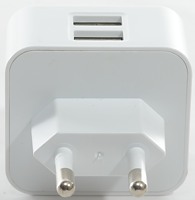 Measurements
Power consumption when unloaded 0.17 watt
USB output top is coded as Apple 1A
USB output bottom is coded as Samsung tablet.


Top and bottom output looks the same, i.e. they are in parallel. About 2.1A the output voltage will start to drop and at about 2.4A the over load protection kicks in. This is a good behaviour.




Running a load test at 2.1A did not work, the charger shut down after 16 minutes. It is nice that it can shut down when over heated, but I would have liked to get the rated current from it.




Reducing to 1.8A improved it a bit, now I could run for 43 miutes before it shuts down.




At 1.6A it works perfectly
The temperature photos below are taken between 30 minutes and 60 minutes into the 1.6A one hour test.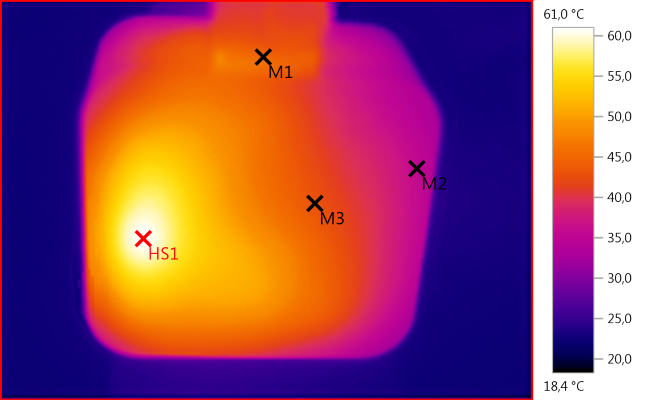 M1: 44,9°C, M2: 35,7°C, M3: 43,1°C, HS1: 61,0°C
It is not that hot.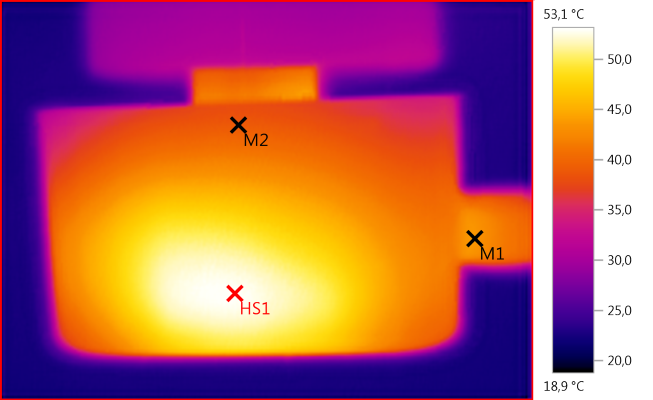 M1: 43,6°C, M2: 38,9°C, HS1: 53,1°C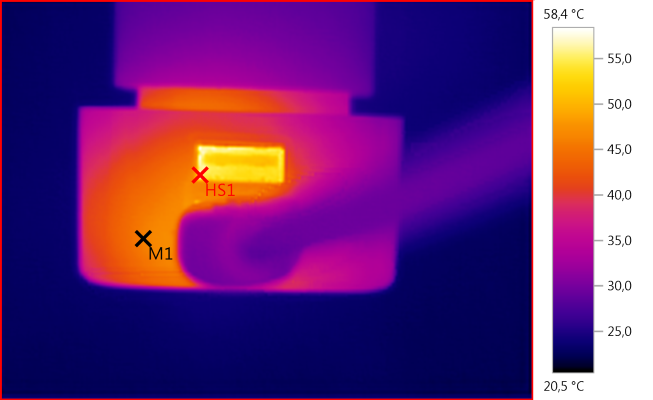 M1: 45,9°C, HS1: 58,4°C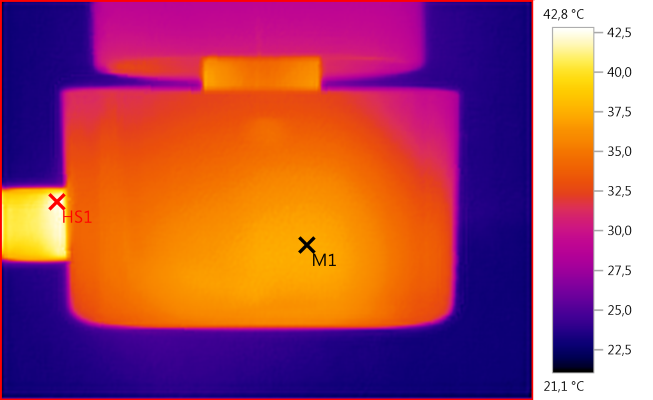 M1: 37,4°C, HS1: 42,8°C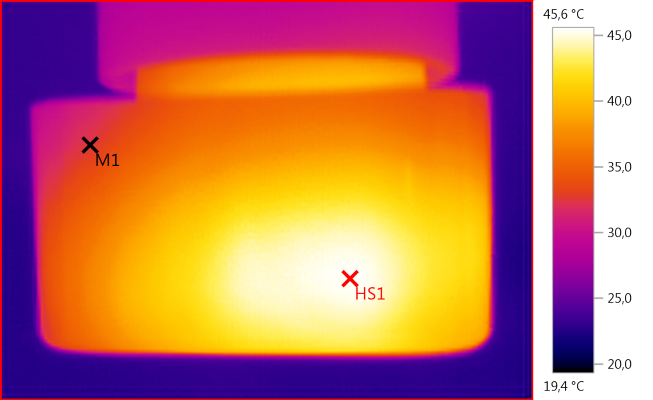 M1: 32,6°C, HS1: 45,6°C






The noise is fairly low at 2A with 82mV rms and 340mVpp.





With lower load the noise decreases: 42mV rms and 260mVpp





Tear down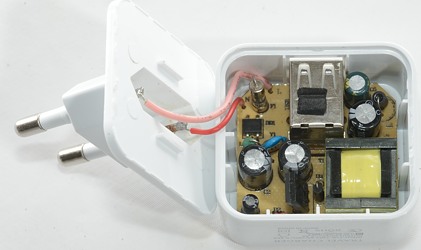 Some pressure on the box and it pops open.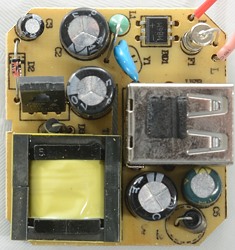 This circuit has a real fuse, a bridge rectifier, a inductor (L1), but the Y capacitor (Y1) is not a approved model, it is a 1000 volt regular capacitor.




On the bottom of the circuit board is a switcher IC to control the charger, including heat shutdown.
The big rectangular device below the trafo is a diode and it looks like this is the major heat source.
The soldering do not look very good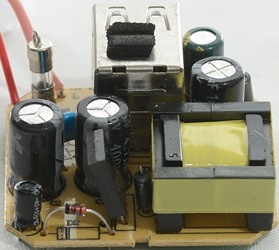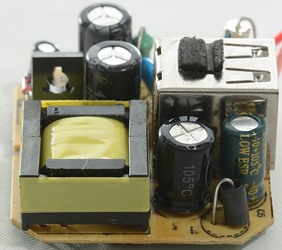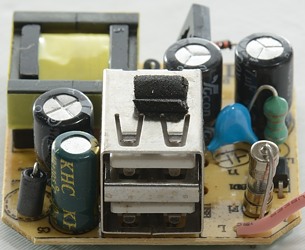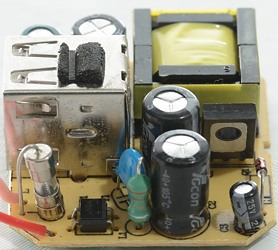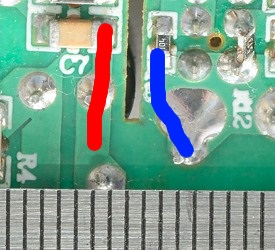 This charger has some isolation distance, but not enough.


The charger failed a isolation test with 2500 volt, this makes it doubtful to use with 120VAC mains, not the best situation for a charger with 230VAC plug.





Conclusion



The performance of this charger is acceptable, but the safety is not.

Stay away from this one!





Notes



Index of all tested USB power supplies/chargers
Read more about how I test USB power supplies/charger