Linoya A4 3 Ports 3A USB USC-006


Official specifications:
3 USB outputs
5V / 2A (Max.) charging port suitable for iPad, tablet or other high power required devices.
5V / 1A charging port suitable for iPhone, cellphone and other USB powered devices.
LED indicator light for power status, safety and convenient.
Input: Wide input voltage range of AC 100-240V for use worldwide.
Interface: USB2.0
I got it from gearbest sku:130372101




I got this charger in a cardboard box.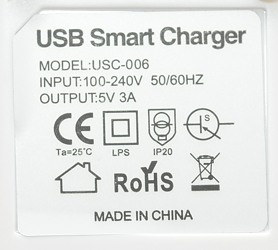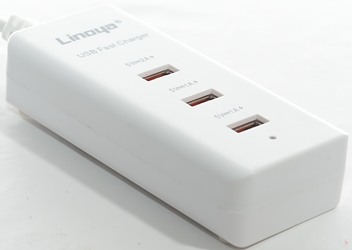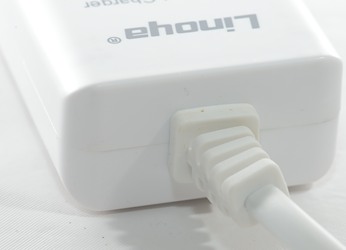 Measurements
Power consumption when idle is 0.14 watt
Outputs are in parallel.
2A port is auto select up to Apple 2.5A
1A port is USB power (DCP)
Blue led is on when usb power in on.


The 2A port has a overload protection at 2.4A, that is resonable.




Same with the 1A port, this looks suspicious.




Using all outputs together has the same overload protection, it looks like the 3A rating is wrong, the correct rating is more like 2.2A




No problem with 2.2A output current for one hour.
The temperature photos below are taken between 30 minutes and 60 minutes into the one hour test at 2.2A.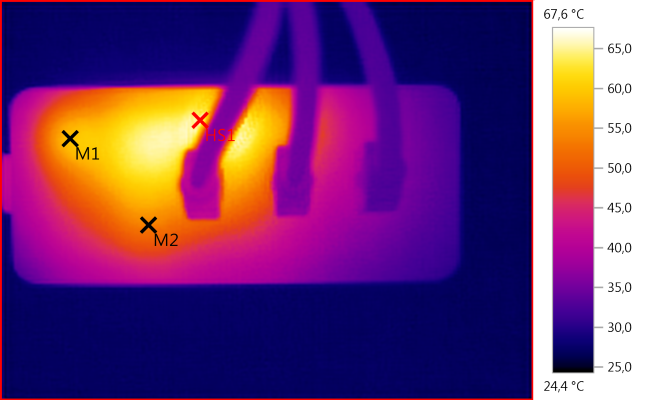 M1: 59,1°C, M2: 53,5°C, HS1: 67,6°C
HS1 must be from the two rectifier diodes.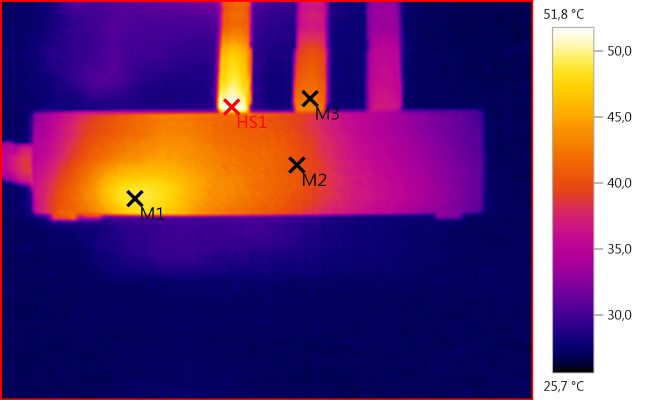 M1: 48,9°C, M2: 40,1°C, M3: 42,9°C, HS1: 51,8°C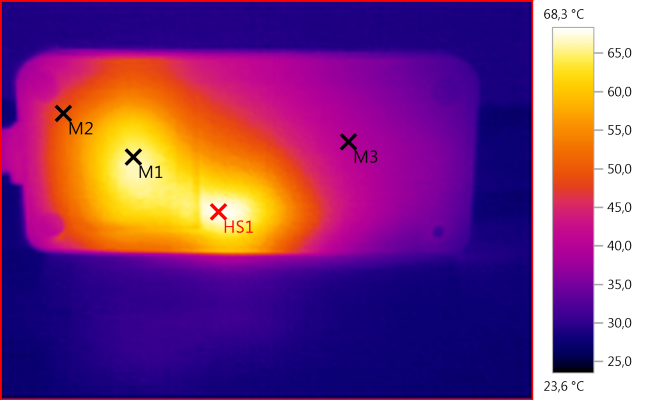 M1: 65,9°C, M2: 49,6°C, M3: 39,8°C, HS1: 68,3°C
M1 must be the mains switcher IC and HS1 the rectifier diodes.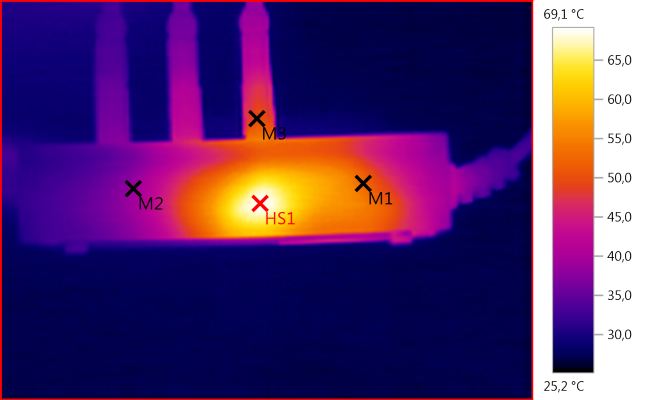 M1: 52,5°C, M2: 39,0°C, M3: 49,9°C, HS1: 69,1°C
Again HS1 is the rectifier diodes.





At 0.5A the noise is 36mV rms and 1800Vpp, that is a lot of peak noise.





At 2.5A the noise is 36mV rms and 2300mVpp




At 2.5A the noise is 57mV rms and 2300mVpp.





Tear down






This time I checked under the rubber feet and found the screws.




There is not much here: A fuse, the mains switcher, a safety capacitor on the mains side and two rectifier diodes and a inductor on the low volt side.





I wonder if this is a real safety capacitor.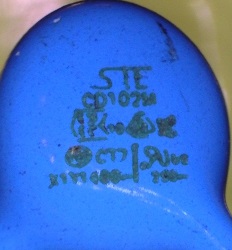 I cannot see it, but it did withstand 5000 volt.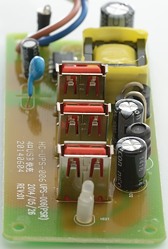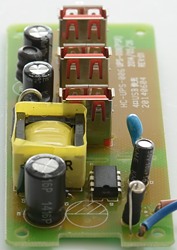 The led and the mains fuse are in front here.





The inductor and the two rectifier diodes.




On the bottom of the circuit board is the bridge rectifer (BR1) and the auto port coding chip (U3).
All usb ports have space for any coding, even a chip for automatic coding. Resistors for DCP is mounted.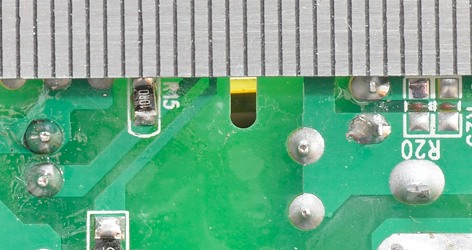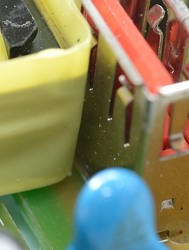 It looks like the distance is exactly enough.
On the topside the distance is shorter, but there is some isolation. I did not have any problems with it.

Testing with 2500 volt and 5000 volt between mains and low volt side, did not show any safety problems.





Conclusion



The charger cannot deliver the rated current, it cannot even deliver the current it is coded for (Apple 2.5) and it has a lot of noise in the output.
Safety look acceptable with this charger.





Notes



The usb power supply was supplied by gearbest for a review.

Index of all tested USB power supplies/chargers
Read more about how I test USB power supplies/charger