Nillkin AC Adapter 2.0A


This is a 5V 2A rated usb power supply/charger.

Official specifications:
Input: 100-240V ~50/60Hz Max0.6A
Output: 5.0V-2.0A
Nillkin 2A top speed charger has passed FCC , CE, UL, 3C authorized certifications, quality assurance which is preferred.
Use standard USB interface
Plug and use
Use imported environmental materials
Delicate and tiny outlook, easy to carry
Automatically identification, fast charge with high compatibility
Built in multiple circuit protection, safe and reliable.
Output short-circuit protection
Output over-current protection
Temperature protection
The charger was bought on http://www.aliexpress.com/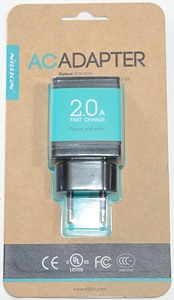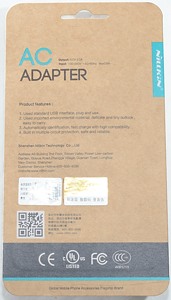 The retail package has transparent plastic around the charger, this makes it possible to see the size of the charger, but not really the look of it. The QR code on the back is just a link to the Nillkin website.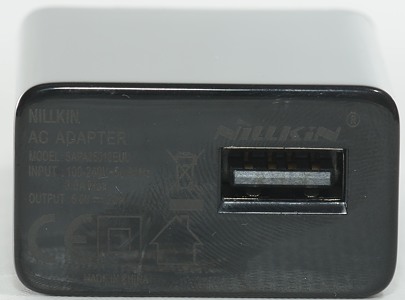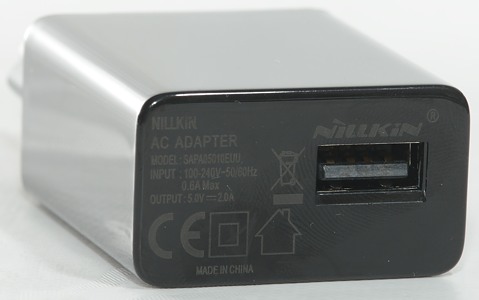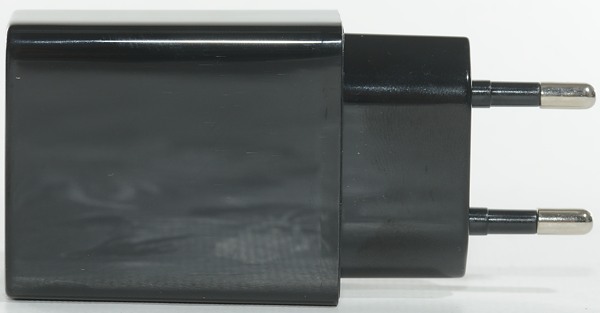 Not much design in this adapter, it is just a box with a power plug and a usb socket.




Measurements



Idle power 0.13 watt
Output is coded as USB charger (DCP).


Output voltage is very stable and the efficiency is around 75%, but I am missing the promised overload protection (It might be at a higher current).




One hour with 2A load is not problem.
The temperature photos below is taken between 30 minutes and 60 minutes into the 1 hour test.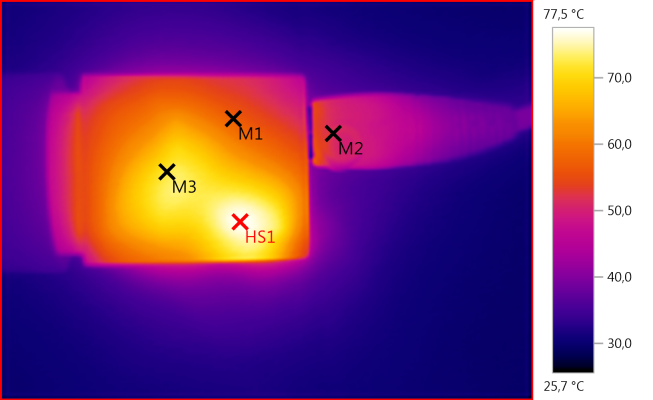 M1: 57,1°C, M2: 51,9°C, M3: 72,1°C, HS1: 77,5°C
There is one part that get rather hot in the power supply. Comparing this thermo photo to the tear down photos, it looks like it is the diode D3.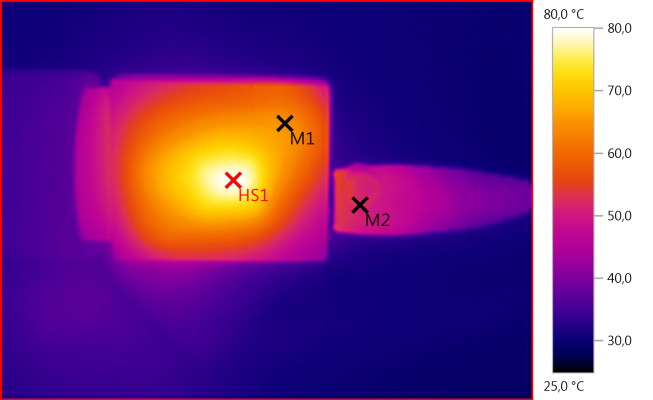 M1: 64,6°C, M2: 52,6°C, HS1: 80,0°C
I am not complete sure what component HS1 is, probably D1 or D2.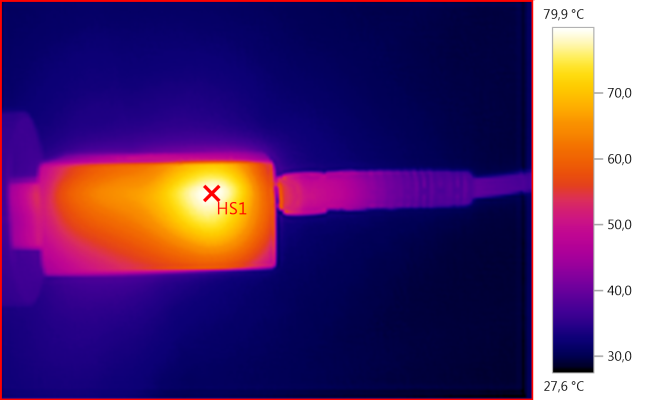 HS1: 79,9°C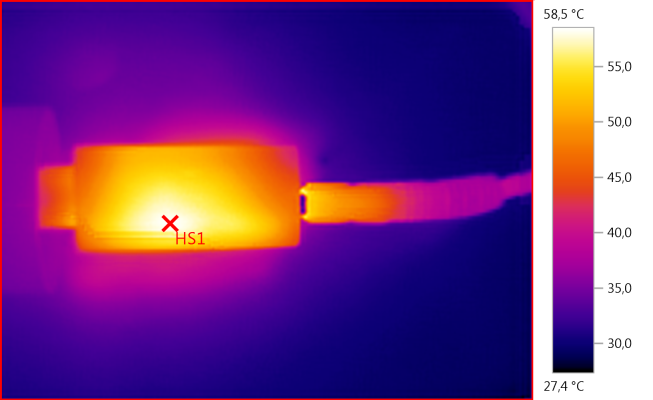 HS1: 58,5°C




There is not much noise, 12mV rms and 114mVpp. at 2A.




At 0.5A the noise is slightly lower with 9mV rms and 64mVpp.




Tear down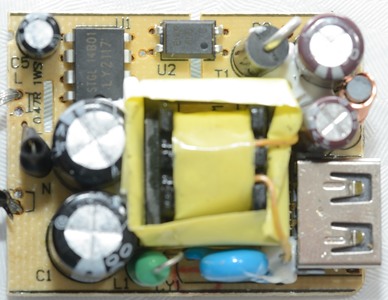 This power supply uses optical feedback to keep a stable output voltage. To keep a good isolation between mains and low voltage side, there is a slit in the circuit board below the opto coupler.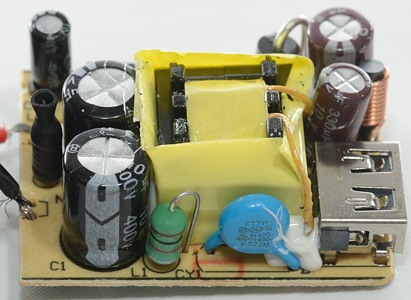 The blue capacitor looks like it is a proper safety capacitor.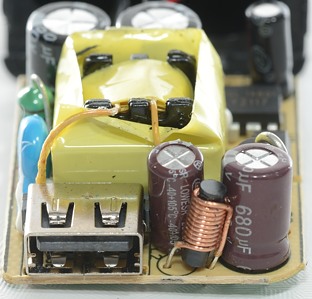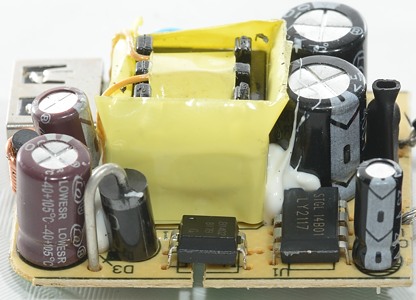 The capacitors, where I can see the temperature rating, says 105°C, this looks good.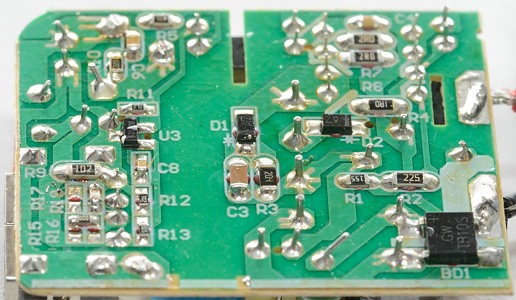 The mains input is bridge rectified with BD1. I wonder if the red stuff below the components are just glue or if it also is used to improve isolation.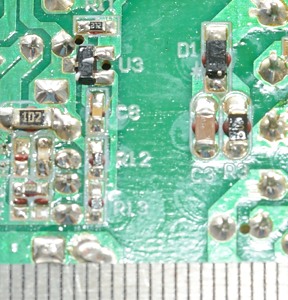 It looks like the isolation distance between mains and low volt side is good and I did not find any problems in my test.


Testing the mains input with 2500 volt and 5000 volt between mains and low volt side, did not show any safety problems.





Conclusion



When running at 2A the power supply gets hot, but it might be designed for it.
I do not like the missing over current protection, but except from that it looks good.





Notes



The power supply was supplied by Erik from Finland for review.

Read more about how I test USB power supplies/charger