Northjo 1A USB charger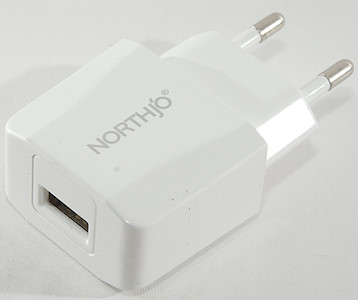 Official specifications:
Brand Name: NORTHJO
Model no.: N - 518E
Colour: White
Material: ABS+PC
Input: 100 - 240V, 50/60Hz
Output: 5V / 1A
I got it from gearbest.com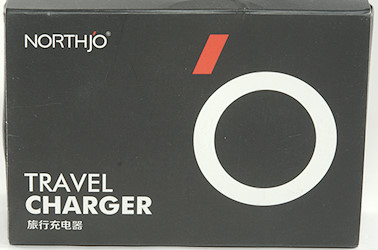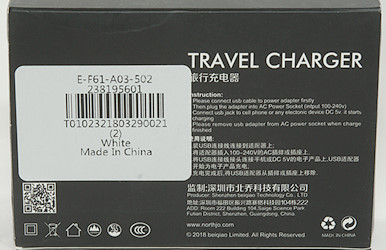 It was in a small cardboard box, that also works as instruction sheet. It only contained the charger.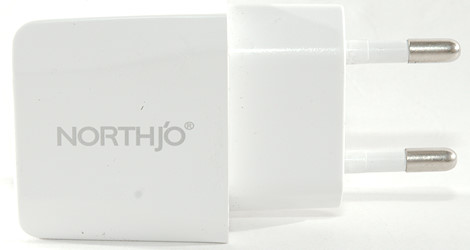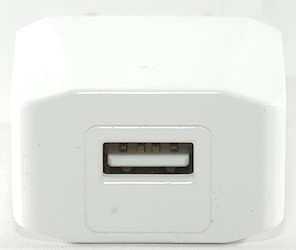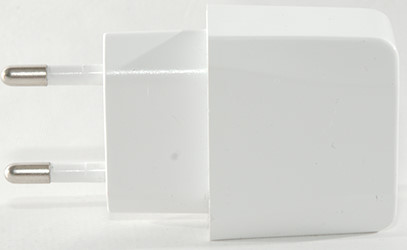 Measurements
Power consumption when idle is 0.07 watt
Usb output is coded as usb charger (DCP)
Weight: 31.3g
Size: 71.1 x 39.1 x 22.2mm


The charger is rated for 1A and can deliver 1.2A, this is fine. The charger has cable compensation and the efficiency is a bit low.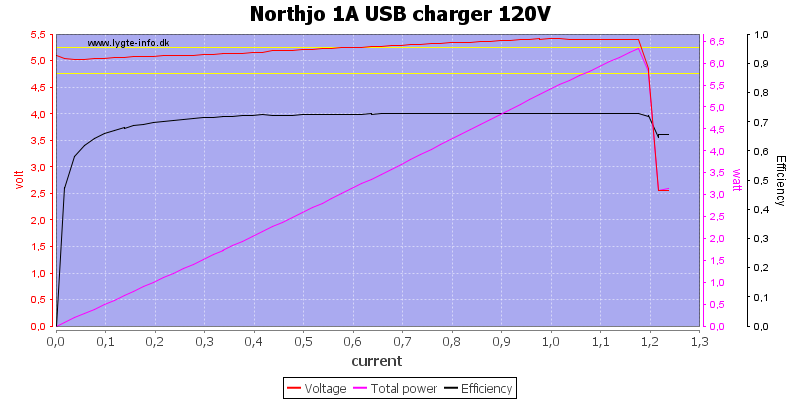 It is about the same at 120VAC.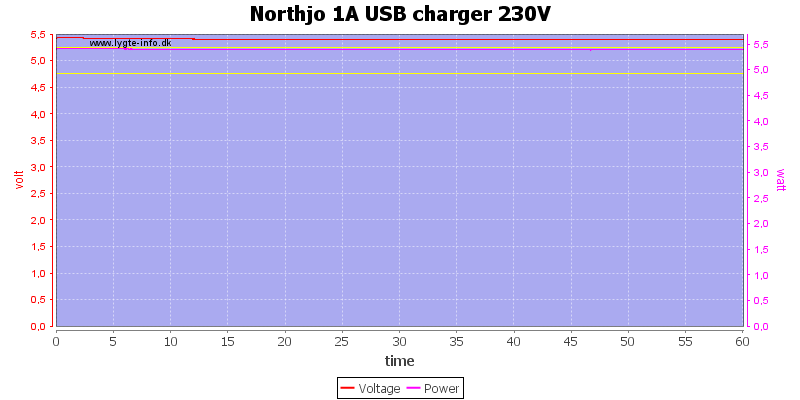 Running 1 hour at 1A is no problem.
The temperature photos below are taken between 30 minutes and 60 minutes into the one hour test.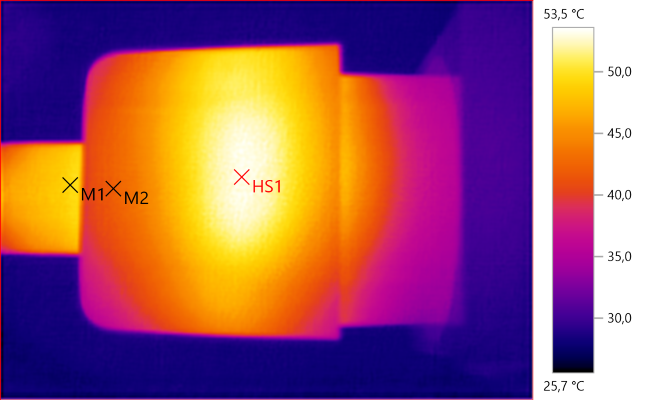 M1: 49.3°C, M2: 42.1°C, HS1: 53.5°C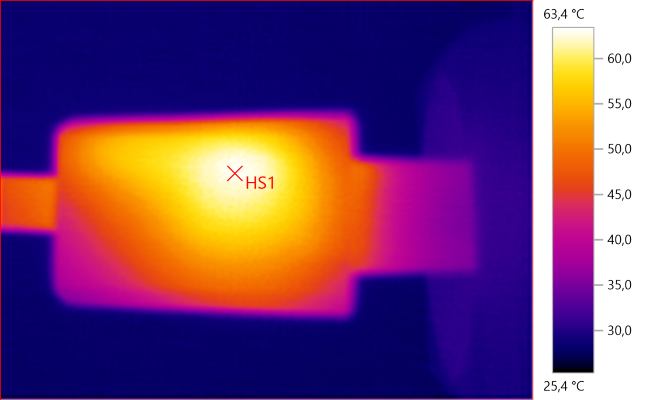 HS1: 63.4°C
HS1 is probably the transformer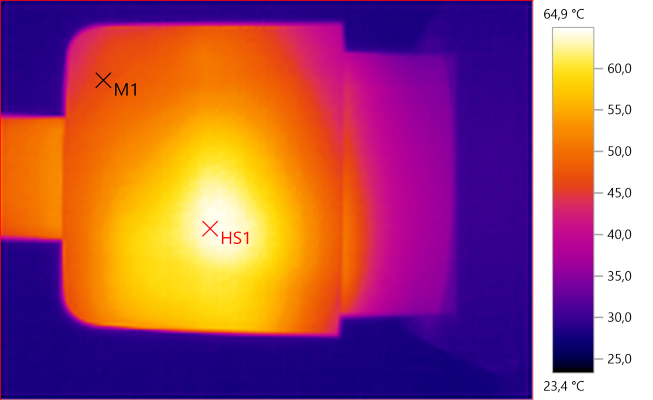 M1: 46.4°C, HS1: 64.9°C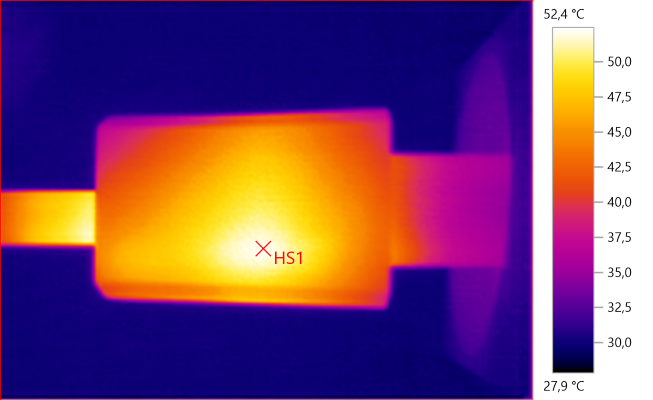 HS1: 52.4°C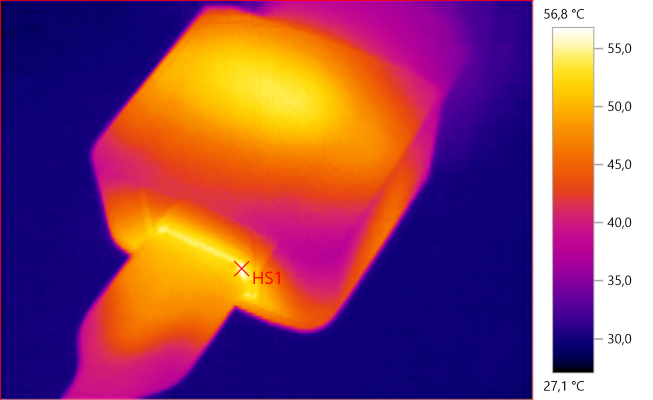 HS1: 56.8°C





At 0.5A the noise is 17mV rms and 183mVpp





At 1A the noise is 17mV rms and 182mVpp, noise is very low.





Tear down






A wack with my mallet and the top was loose.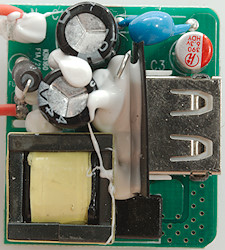 On this side is the fuse and safety capacitor and, of course, the input smoothing capacitors with a inductor between (Hidden in the white stuff).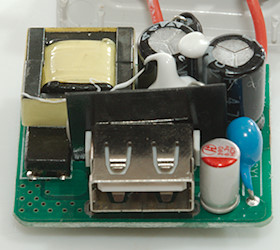 The output leads from the transformer is extended a bit to get better isolation (good).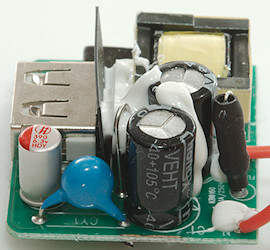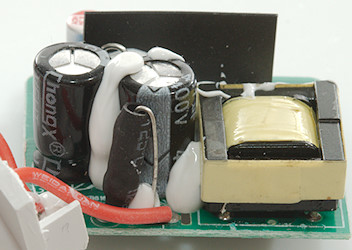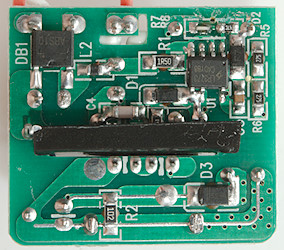 On this side is the input bridge rectifier (DB1), the switcher (U1: LP3773), on the low volt side is a rectifier diode (D3), this is fine for a 1A supply.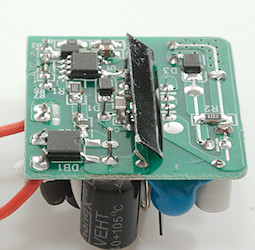 The isolation distance looks fine. The slot with the black sheet is a good way to get good isolation.

The charger passed the 2830 volt and 4242 volt test, this means it is it is fairly safe.





Conclusion



The charger is fairly weak by today's standard, but works fine with low noise, a good coding and looks safe. This makes it a good charger if 1A is enough.





Notes



Index of all tested USB power supplies/chargers
Read more about how I test USB power supplies/charger
How does a usb charger work?