OEM Samsung fake ETA-U90EWE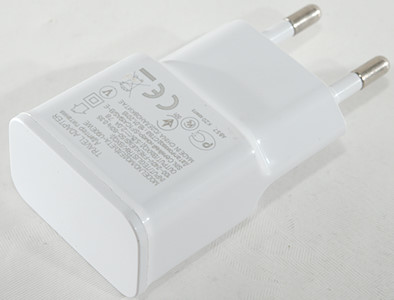 Official specifications:
Avaible color: white
Dimensions: (2 x 1.38 x 0.79 )" / (51 x 35 x 20)mm (L x W x H)
Input Voltage: 100-240 V 50/60Hz 0.5A
Output Voltage: 5.0V ~ 2.0A Or 9.0V ~ 1.67A
Plug Type: US/ EU Plug for choose
I got it from ebay dealer fongphonestore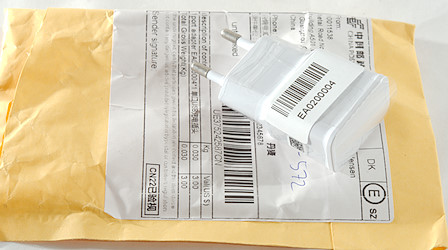 This cheap charger arrived in a envelope without any accessories.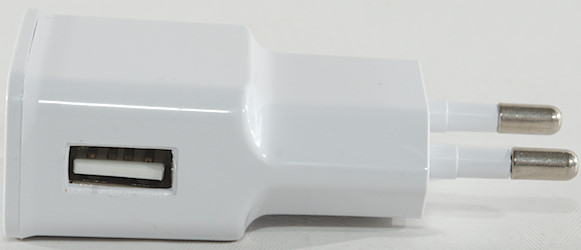 This charger looks exactly like a Samsung charger, except the Samsung name is missing.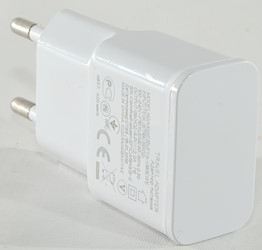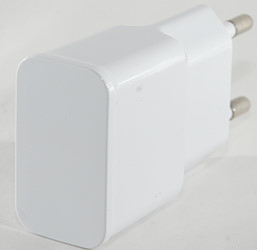 Measurements
Power consumption when idle is 0.16 watt
USB outputs is coded with usb charger (DCP)
Weight: 26.6g
Size: 69.4 x 36.2 x 21.4mm


The charger can deliver about 2.4A, this is above the rating, but acceptable.




At 120VAC the output is only 1.8A, this is below rating (Charger is rated for 100V to 240V at 2A).




A one hour test at 1.8A did not go well, it could maintain the output voltage for about 25 minutes, then it dropped to 4V and continue to deliver power.




At 1.5A the charger could maintain output for 1 hour.
The temperature photos below are taken between 30 minutes and 60 minutes into the one hour test.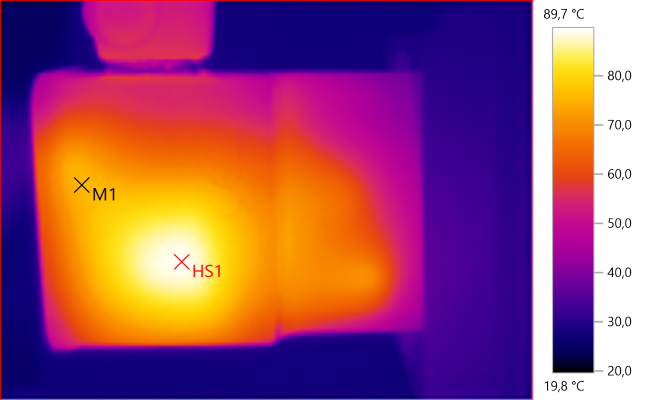 M1: 75.7°C, HS1: 89.7°C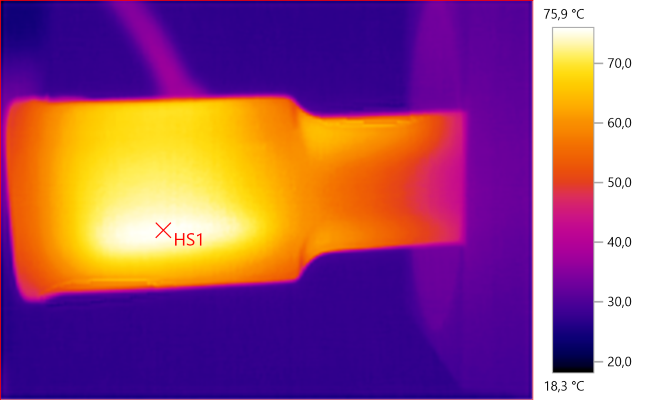 HS1: 75.9°C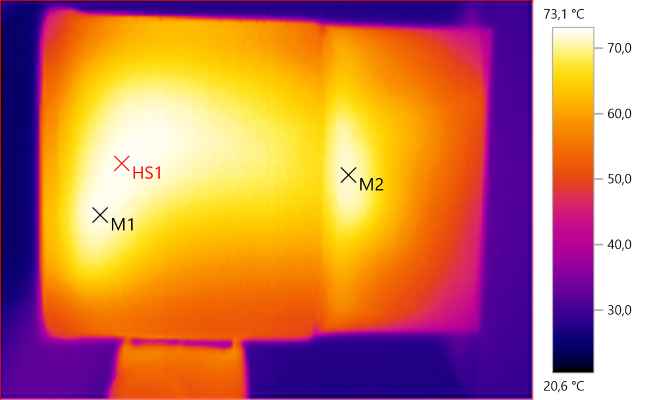 M1: 72.4°C, M2: 71.7°C, HS1: 73.1°C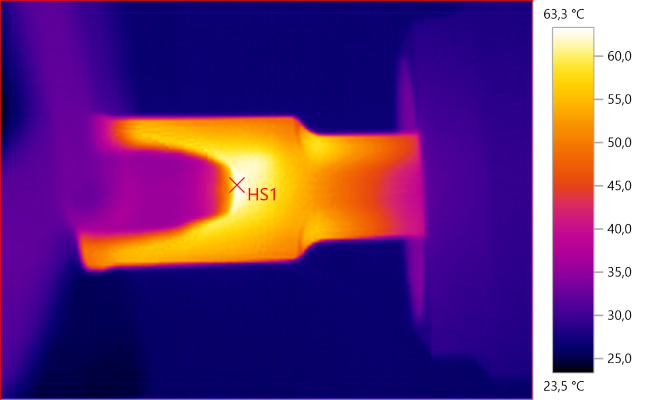 HS1: 63.3°C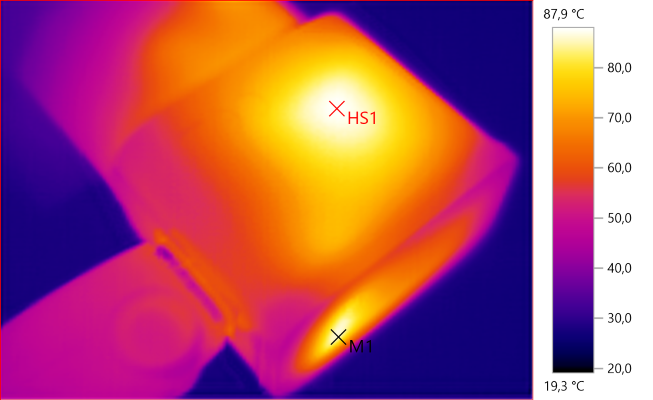 M1: 85.5°C, HS1: 87.9°C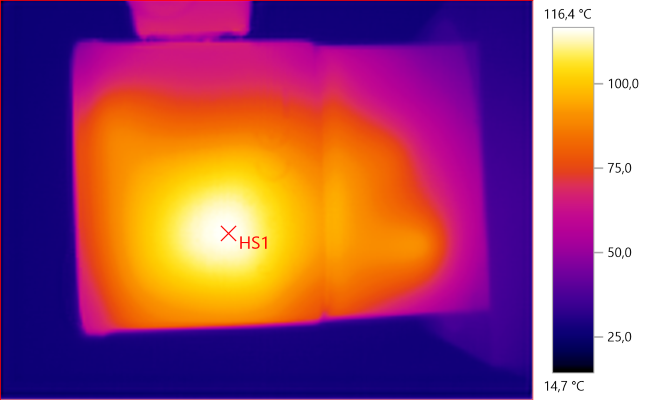 HS1: 116.4°C
At the 1.8A test the charger got considerable hotter.






At 0.5A the noise is 126mV rms and 864mVpp.





At 1A the noise is 137mV rms and 1094mVpp, this is on the high side.




At 2.5A the noise is 230mV rms and 793mVpp (The charger is overloaded here).





Tear down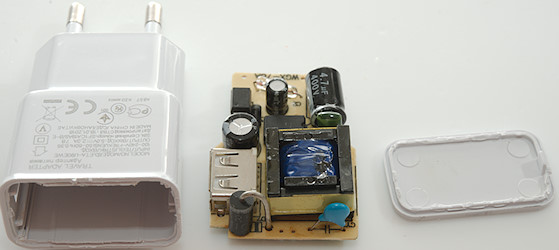 Some pressure with my vice and the lid popped off.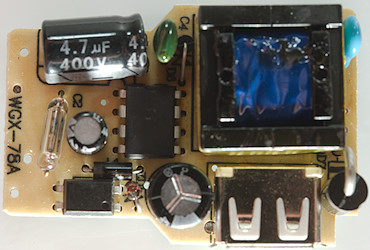 At the input is a fuse, the switcher IC is unmarked. On the other side of the transformer is a fake safe capacitor (1kV type) and a large rectifier diode. There is also a opto coupler, but the placement do not look safe (Half of it is supposed to be at the low volt side with long distance to mains voltages).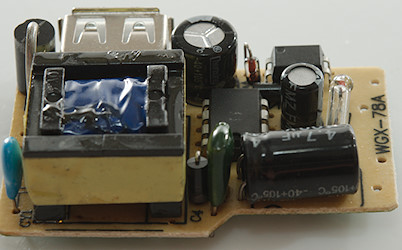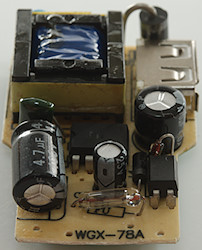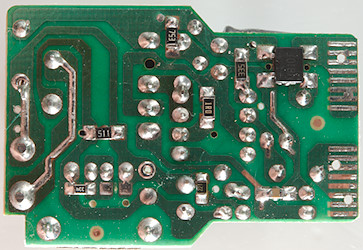 On this side of the circuit board is a bridge rectifier, a few resistors and a single capacitor.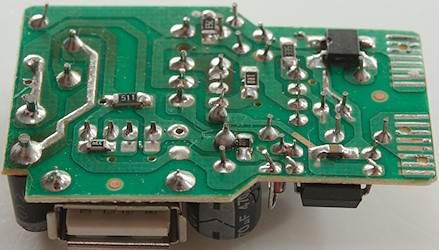 Between the red (Mains) and the blue (Low volt side) is supposed to be above 6mm, here it is below 1mm, this is very bad.

Testing with 2830 volt and 4242 volt between mains and low volt side both failed, this means the charger is unsafe anywhere in the world.




Conclusion



This charger is a dead trap, stay away.





Notes



The charger was supplied by a reader for review.

Index of all tested USB power supplies/chargers
Read more about how I test USB power supplies/charger
How does a usb charger work?