Orico 2A USB charger WHA-1U-10W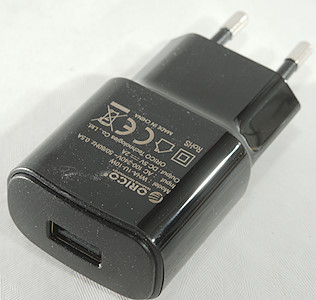 Official specifications:
Input: AC 110-240V 50/60HZ 0.5A
USB Output: 5V 2A
I got it from ebay dealer: orico_daily_deal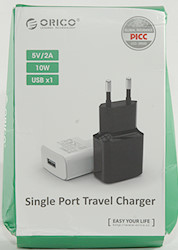 It arrived in a cardboard box, that was slightly damaged in the envelope.




Box contained the charger and a note.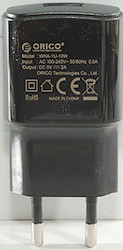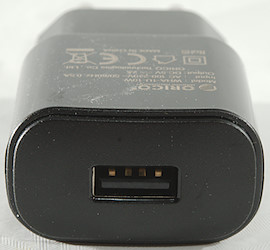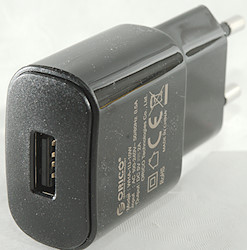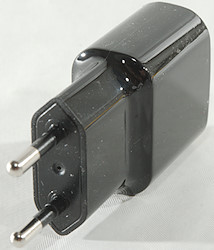 Measurements
Power consumption when idle is 0.05 watt
USB output is coded as USB charger (DCP).
Weight: 36g
Size: 80.5 x 38.7 x 22.1mm


The charger can deliver 2.3A, this is fine for a 2A rated charger.




The output current is about the same at 120VAC




For a load test I used 5V 2A load for one hour, it worked fine.
The temperature photos below are taken between 30 minutes and 60 minutes into the one hour test.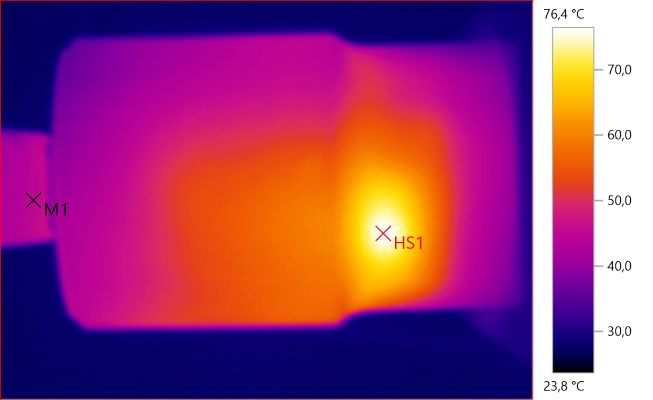 M1: 44.5°C, HS1: 76.4°C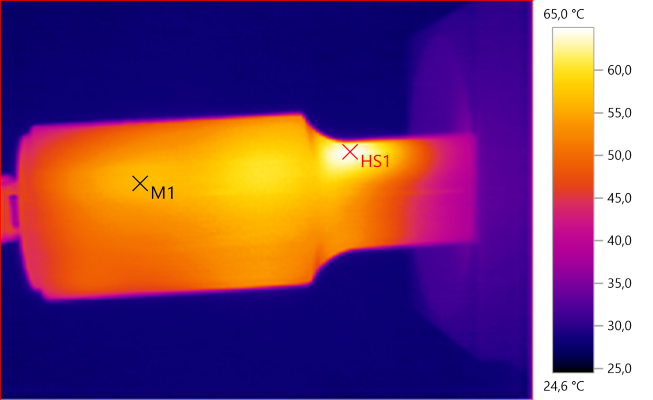 M1: 56.6°C, HS1: 65.0°C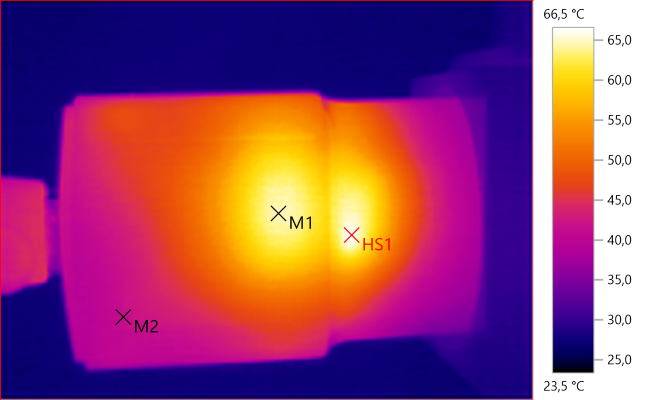 M1: 64.6°C, M2: 41.5°C, HS1: 66.5°C




HS1: 50.6°C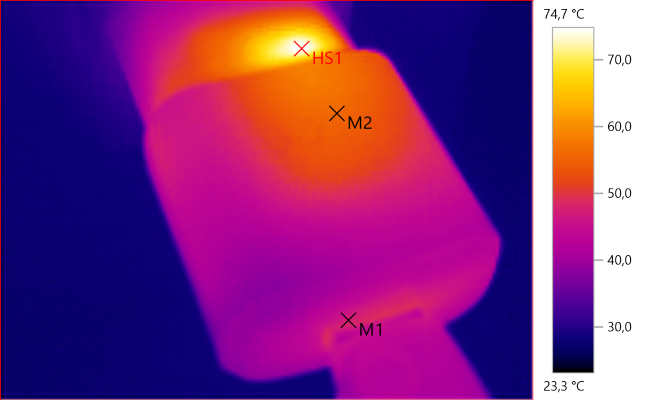 M1: 47.4°C, M2: 55.6°C, HS1: 74.7°C




At 0.5A the noise is 24mV rms and 214mVpp.





At 1A the noise is 60mV rms and 232mVpp.





At 2A the noise is 46mV rms and 485mVpp.





Tear down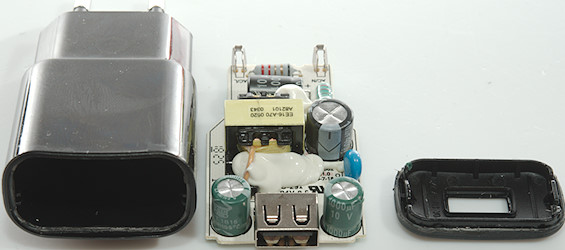 I used some pressure in my vice and the lid popped off.




At the mains input is a fusible resistor (FR1), there is two mains smoothing capacitors (C1 & C2) with a inductor (L1) between. Between the mains and low volt side is the usual safety capacitor (CY1). The transformer has the low volt leads extended a bit away for better isolation distance.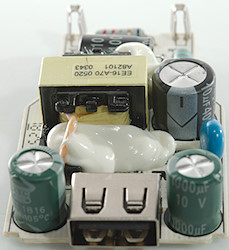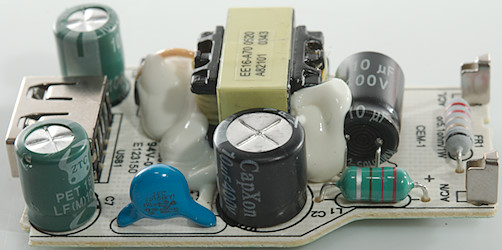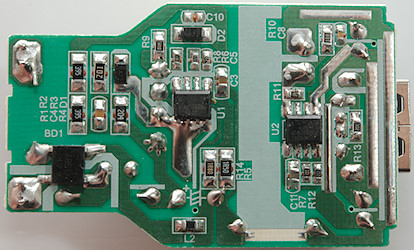 On this side is the bridge rectifier (BD1), the mains switcher (U1: OB2502PCP) and the synchronous rectifier chip (U2: OB2001WCP).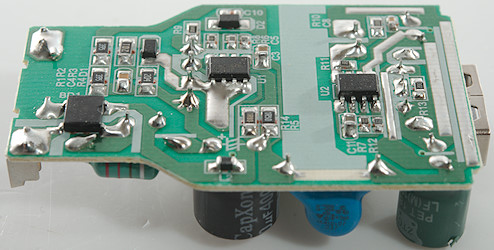 The distance between mains and low volt side is about 6mm.

Testing with 2830 volt and 4242 volt between mains and low volt side, did not show any safety problems.





Conclusion



This charger has low standby current and high efficiency, can deliver rated output, noise is acceptable and coding is also acceptable.






Notes



The charger was supplied by a reader for review.

Index of all tested USB power supplies/chargers
Read more about how I test USB power supplies/charger
How does a usb charger work?