SU100 unbranded usb charger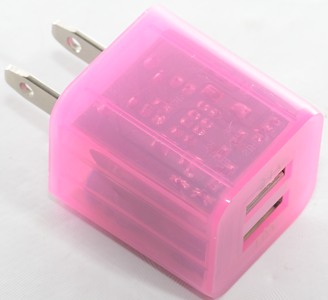 I have tested this size of charger before and it was not very good. This model here is upgraded with two usb connectors and more output current. How much does this upgrade improve it?

Official specifications:
Input: 100-240V ~50/60Hz Max0.5A
Output: 5.0V 3100mA


No retail package for this charger, only a simple plastic bag.




Not much design in this adapter, it is just a box with a power plug and a couple of usb socket.





Measurements



USB coding on 1A is usb charger (DCE)
USB coding on 2.1A is Samsung tablet
Idle power consumption is 0.15W at 230VAC
Idle power consumption is 0.12W at 120VAC


The power supply is supposed to be a 3A supply, but it can only deliver 0.6A at 120VAC, this is not very impressive.




Using it with 230VAC it can deliver nearly 1A, still way below specifications and I did not see any overload protection.




One hour with 0.6A load works fine.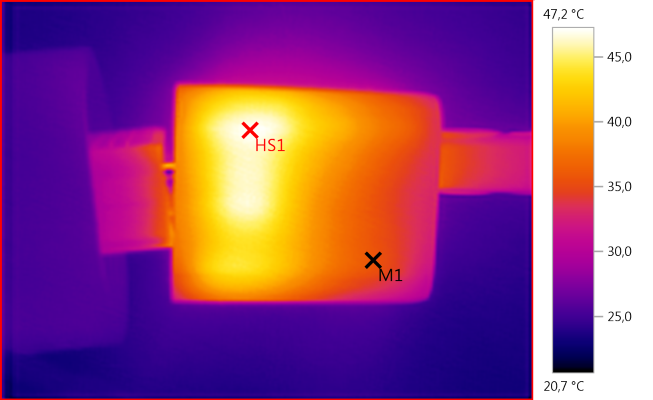 M1: 35,8°C, HS1: 47,2°C
It gets warm, but it is acceptable.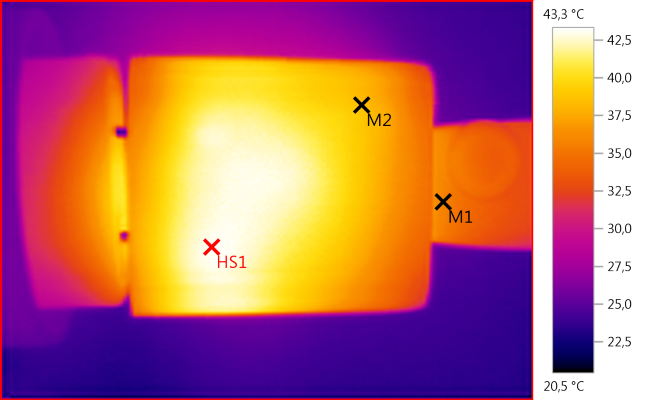 M1: 35,7°C, M2: 38,5°C, HS1: 43,3°C




With 230VAC and 0.9A load it also works fine.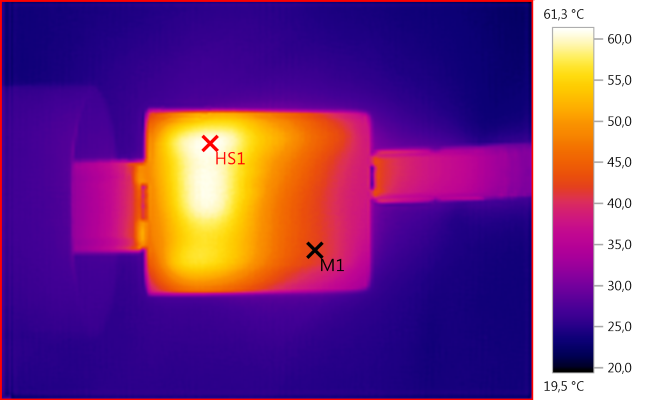 M1: 42,3°C, HS1: 61,3°C

But it do get considerable warmer.





Tear down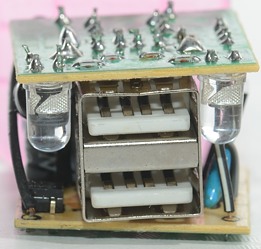 The charger is very compact constructed and I cannot see any isolating elements in it.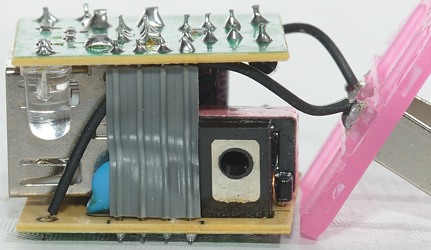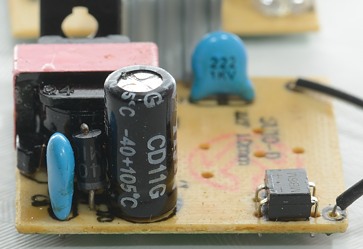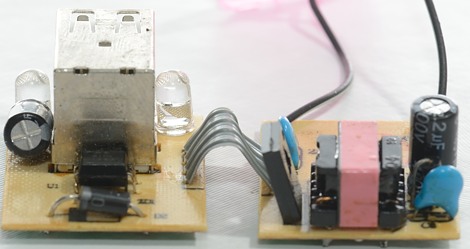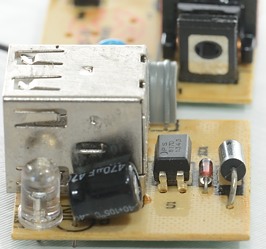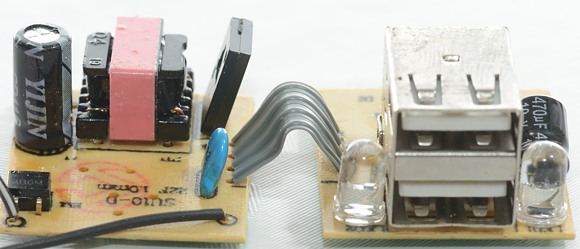 The two leds are color cycling leds, i.e. they will continuous change color when the adapter is powered.




The two red circles shows how close mains and low voltage side is to each other, I will estimate about 0.5mm, this is way to low for both US and EU safety.

The charger failed a isolation test with 2500 volt, this makes it doubtful to use on mains power anywhere in the world.





Conclusion



This charger has considerable less performance than rated, but that is only a minor issue compared to the bad safety.
With this type of charger there is a risk of making the headlines.

I.e. stay away from it.





Notes



Index of all tested USB power supplies/chargers
Read more about how I test USB power supplies/charger