Samsung 1 port EP-TA20EWE (Maybe fake)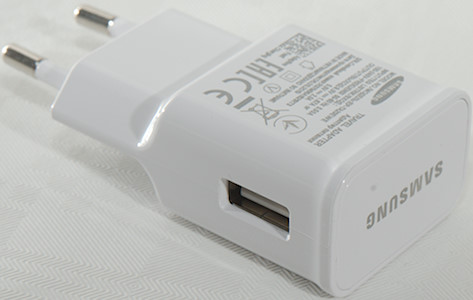 Official specifications:
Input: 100-240V 50-60Hz 0.5A
Output: 9.0V-1.67A 5.0V-2.0A
MODEL: EP-TA20JWE
I got it from ebay dealer: swoy1753




It was on a plastic bag inside an envelop.


Measurements
Power consumption when idle is 0.1 Watt
USB output is coded with DCP and QC2 (5V & 9V)
Weight: 35.4g
Size: 76.0 x 37.7 x 27.8mm


It can deliver 3.5A at 5V, that is rather high for a 2A charger.




The output power is lower at 120VAC, but still well above the rated 2A




At 9V it can deliver about 2.2A.




And slightly lower with 120VAC input.




The charger could deliver 9V at 1.66A for one hour.
The temperature photos below are taken between 30 minutes and 60 minutes into the one hour test.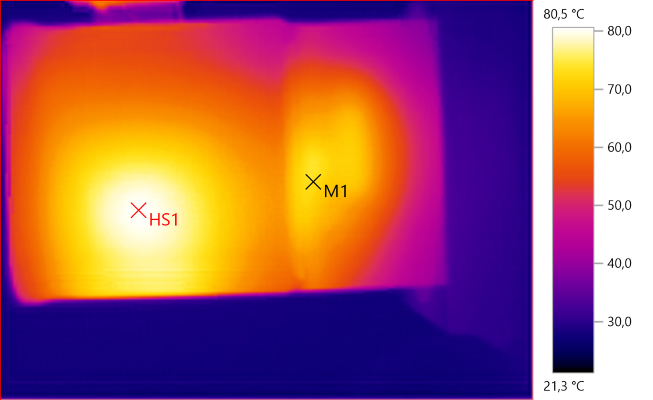 M1: 73.0°C, HS1: 80.5°C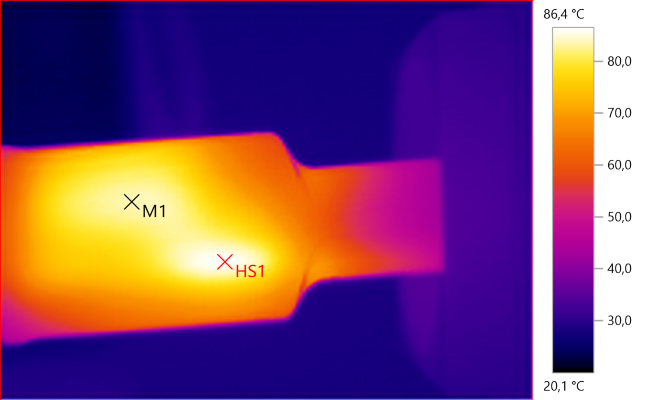 M1: 83.6°C, HS1: 86.4°C




M1: 70.3°C, M2: 52.4°C, HS1: 73.4°C




HS1: 80.0°C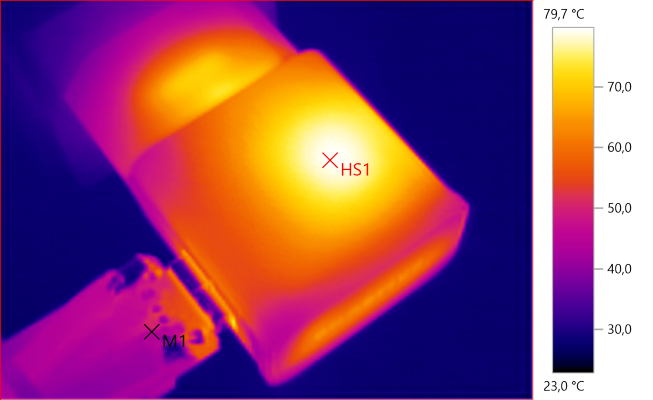 M1: 44.4°C, HS1: 79.7°C




At 0.5A the noise is 18mV rms and 529mVpp.




At 1A the noise is 21mV rms and 467mVpp.




At 2.5A the noise is 25mV rms and 410mVpp.




At 0.9A the noise is 25mV rms and 635mVpp.





Tear down






Putting a lot of pressure on the top of the charger with my vice made the lid pop out.




On this side is the input fuse (F01), a MOV (TM01), a common mode coil, two mains smoothing capacitors (C01 & C02) with a inductor (L01/L02) between and a mains switching transistor (Q01).
There is the usual safety capacitor (CY01), partially isolated behind a plastic shield




Here is the bridge rectifier made with four diodes (D01..D04), the mains switcher controller (U01), opto feedback (OP01), the protocol controller (U02) and a reference (U3: 431). The rectification is a normal diode (D21).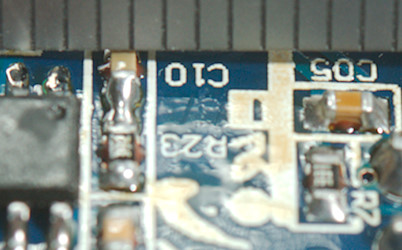 The distance between mains and low volt side is about 5mm, this is on the low side.




Because one PCB track goes under the opto couple the distance is down to 4mm there.


Testing with 2830 volt and 4242 volt between mains and low volt side, did not show any safety problems.





Conclusion



These chargers are usually cheap imitations of the original Samsung, but I got a bit surprised when the QC only went to 9V (This is Samsung protocol) and the teardown shows a rather complex design with better isolation than many cheap chargers, but it is not good enough. The overload protection is at a too high level for a 2A charger.

I do not hope Samsung has ever sold this model, the isolation is not good enough.





Notes



Index of all tested USB power supplies/chargers
Read more about how I test USB power supplies/charger
How does a usb charger work?