Samsung EP-TA20EWE (Fake again)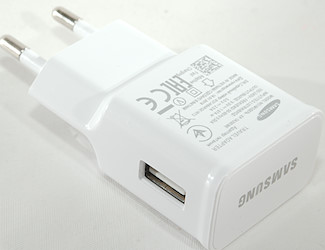 Official specifications:
Power Capacity: 9V-1.87A 5V-2.0A
Color: White
Voltage: Input:100-240V
Adaptive Fast Rapid Charger: Adaptive Fast Rapid Charger For Samsung
I got it from a ebay dealer: fongphonestore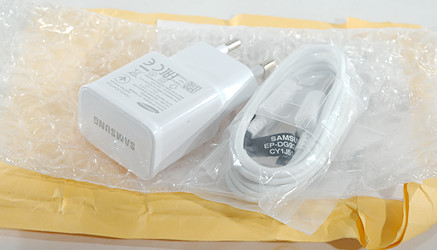 I got it in a envelope, not in a box marked Samsung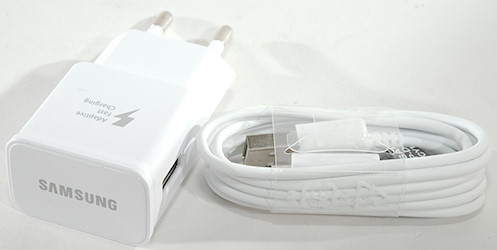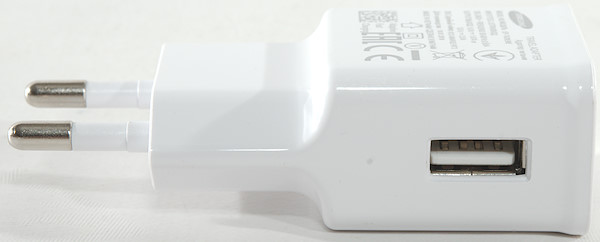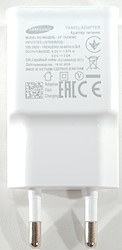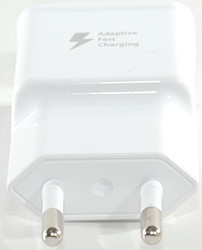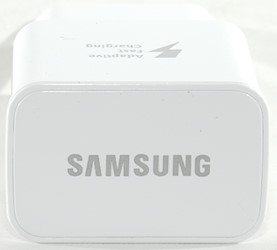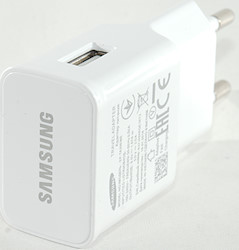 Measurements
Power consumption when idle is 0.1 watt
Output is auto coded as QC2 with 5V, 9V and 12V
Weight: 31.9g
Size: 75.6 x 36.5 x 23.5 mm


The charger can deliver a lot of current on 5V with 120VAC input.




At least until I selected 12V QC, then some parts inside the charger "exploded" and the output current is dramatically reduced.




I got a 9V QC sweep before I tried the 12V and the overload protection do not look very good.

Because it is damaged there is no reason to run any more tests on this.





Tear down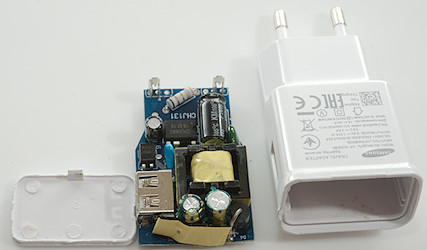 Some pressure from my vice and I could break the lid away.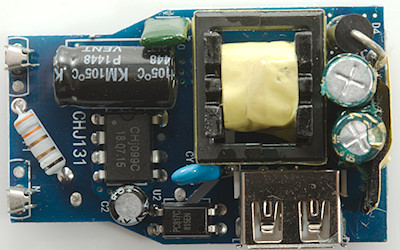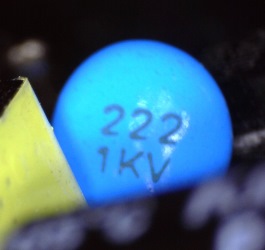 There is a fusible resistor at the input, a switcher IC with a optical feedback (U2) and a fake safety capacitor. On the low volt side is a fairly large rectifier diode and two electrolytic smoothing capacitors.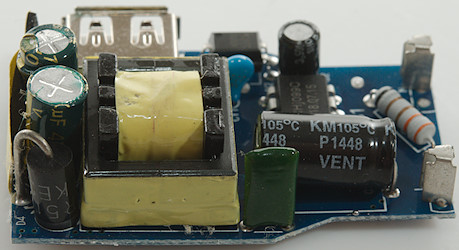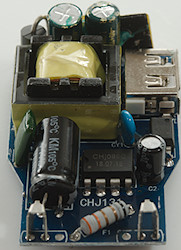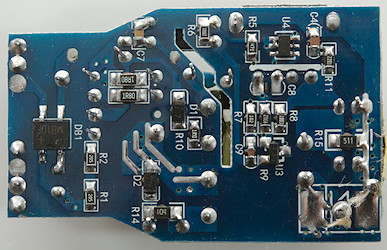 On this side is the bridge rectifier (BD1), the QC controller IC (U4: marked KTG30) and a reference (U3: 431).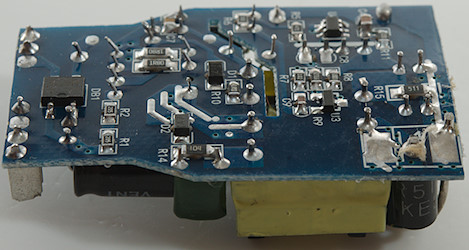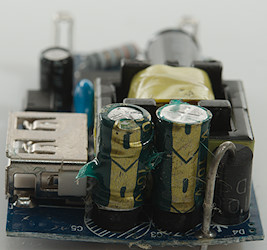 At first look the circuit board looks fine enough, but a closer looks at these electrolytic capacitors shows otherwise. They are not supposed to have a black part at the bottom, this is the plug that has left the aluminium tube due to high pressure inside. The reason is over voltage, the capacitor is marked 10V and it happened when I selected QC 12V, that the capacitor was hot probably also helped to make it "exploded" faster.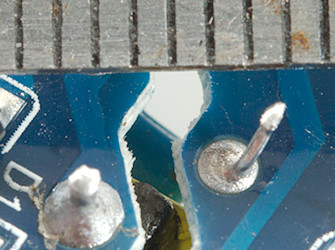 The distance between mains and low volt side must be at least 4mm when there is a slot, here it is more like 2.5mm.


The charger passed the 2830 volt but failed the 4242 volt this makes it unsafe with 230V





Conclusion



A Samsung charger from Ebay, is this a real on or a fake one?
With QC, fake safety capacitor, low safety distance and capacitors that exploded I will say it is a fake.


Stay away from this charger.





Notes



This is not the first fake Samsung charger of this model I review

This charger was donated by a reader for review.

Index of all tested USB power supplies/chargers
Read more about how I test USB power supplies/charger
How does a usb charger work?