UK A1299/S1000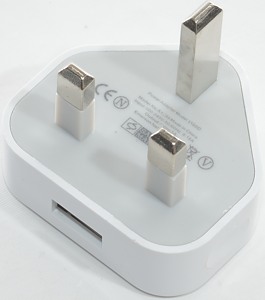 Official specifications:
Color: White
Compatible Brands: Apple
Current Output: 1 A
Input Type: AC 100-240V
Output Type: DC 5V
Plug Type: UK
I got this charger from fasttech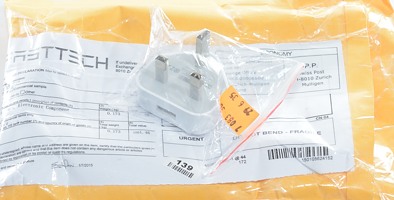 No retail package for this charger, I got it in a envelope.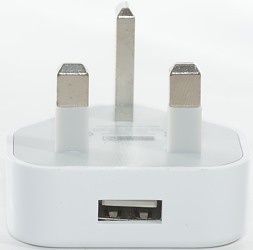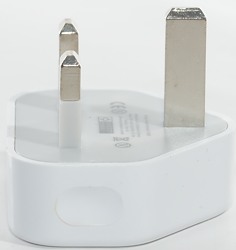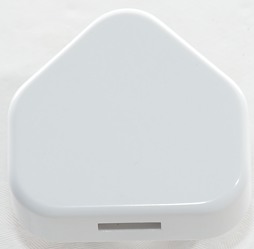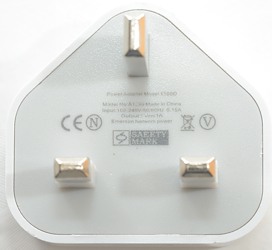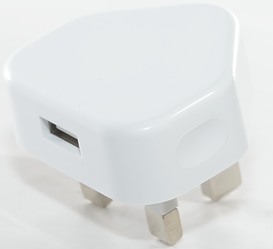 With the large plug size UK uses, the charger fits inside it.




Measurements



USB output is coded as USB charger (DCP)
Power consumption when unloaded 0.10 watt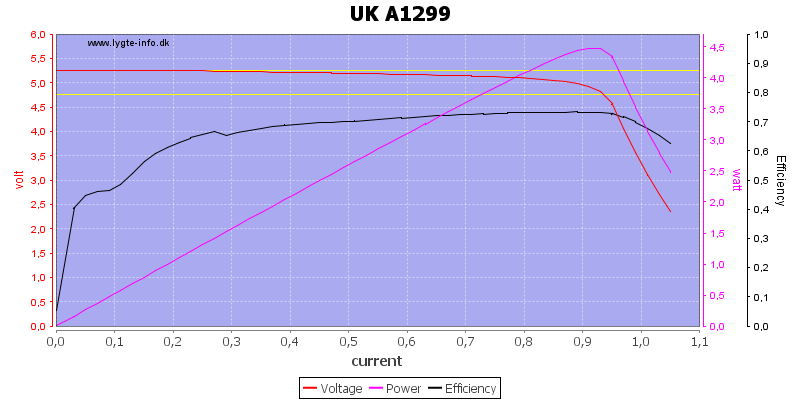 The adapter is rated for 1A and it can nearly deliver, but it has no overload protection.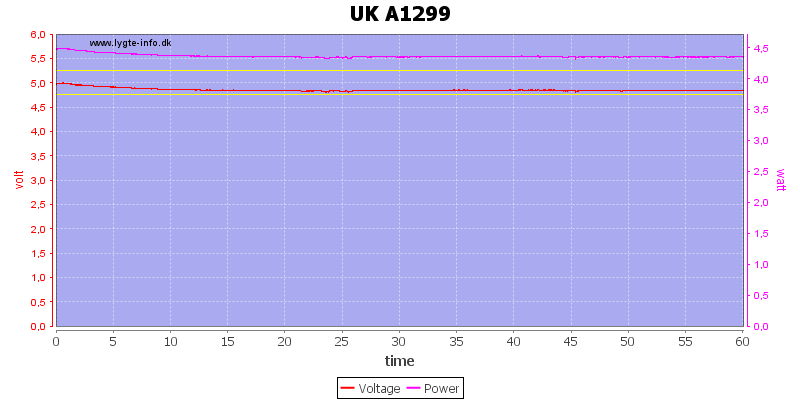 It could supply 0.95A for one hour.
The temperature photos below are taken between 30 minutes and 60 minutes into the 1 hour test.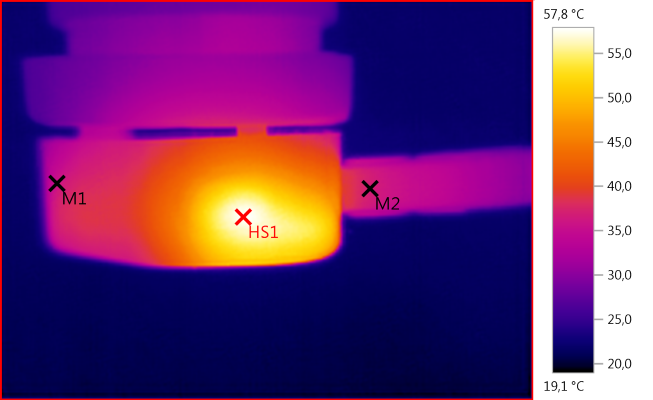 M1: 35,7°C, M2: 36,9°C, HS1: 57,8°C
Looks like it is one part inside the charger that is the main heat source (The output rectifier diode).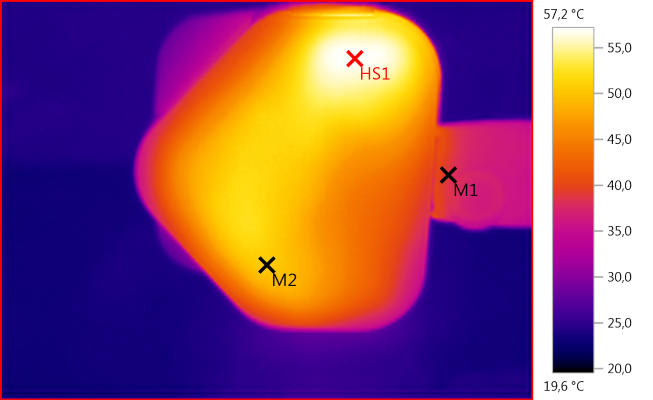 M1: 38,7°C, M2: 50,3°C, HS1: 57,2°C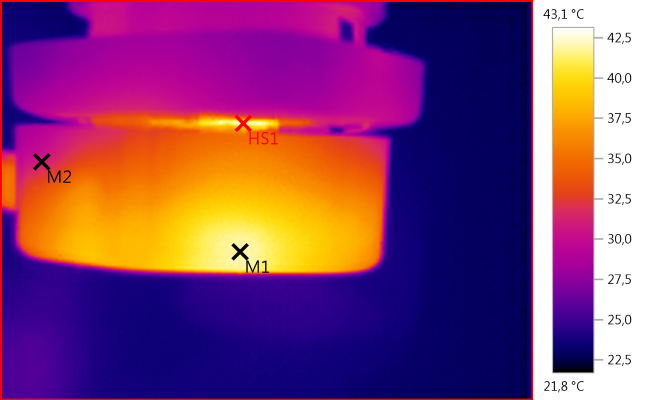 M1: 42,0°C, M2: 31,1°C, HS1: 43,1°C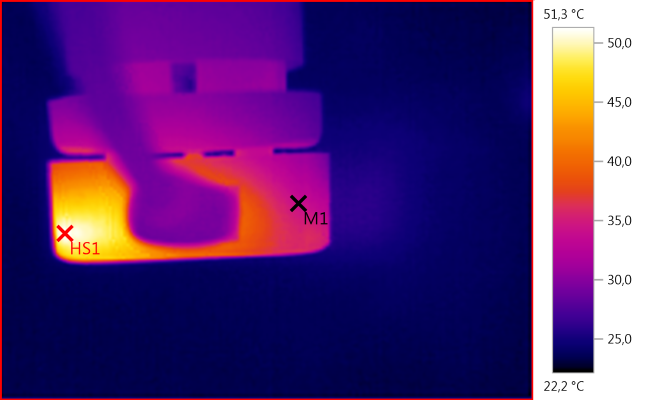 M1: 34,2°C, HS1: 51,3°C





At full current I have 144mV rms and 860mVpp noise, this is not very good.





Reducing the load to 0.5A gives 91mV rms and 430mVpp, again rather high.




Tear down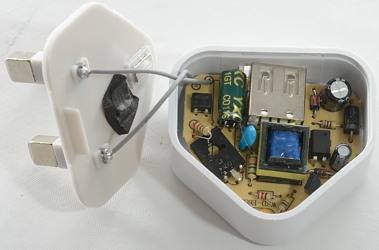 Pressing on the charger with a vice and the bottom pops open.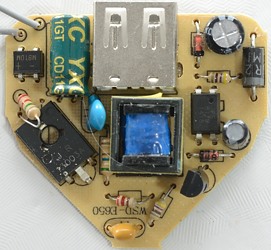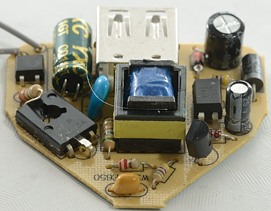 This charger uses a bridge rectifier and has a power transistor do drive the trafo.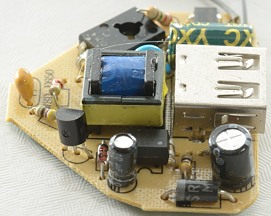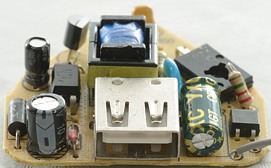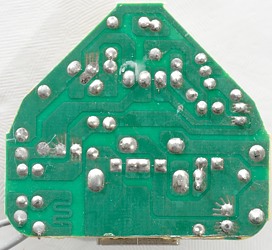 Notice the serpent trace where the mains input is connected, this is supposed to be a fuse.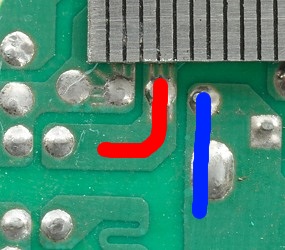 The isolation is rather bad it is supposed to be over 6 mm on the circuit board, but here it is about 0.5mm



The charger failed a isolation test with 2500 volt, this makes it doubtful to use with 120VAC mains.





Conclusion



Another cheap charger with very bad safety, stay away.





Notes



Index of all tested USB power supplies/chargers
Read more about how I test USB power supplies/charger