USB Car charger with QC3.0 SY-681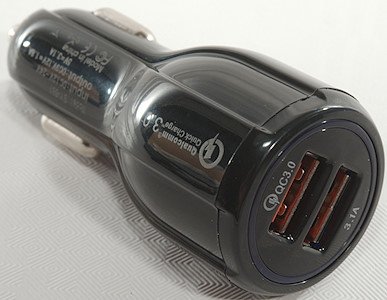 Official specifications:
Input: DC 12-24V
Regular USB output::5V 3.1A
QC Output: 9V, 12V 1.8A
I got it from ebay dealer: cosce8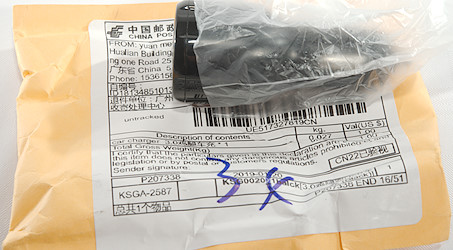 The charger was packed in a plastic bag inside an envelope, very common for Ebay.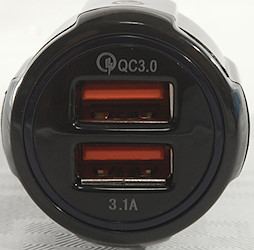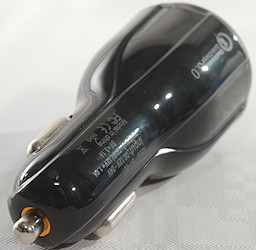 It looks like the charger has QC3 output and a 3.1A output.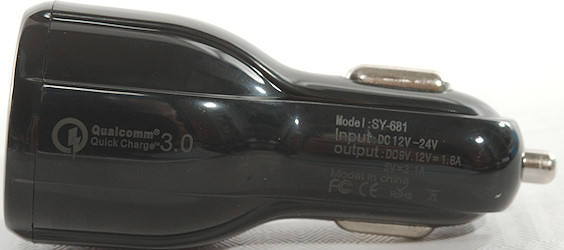 Specifications are a bit funny, the QC output is missing a 5V specification.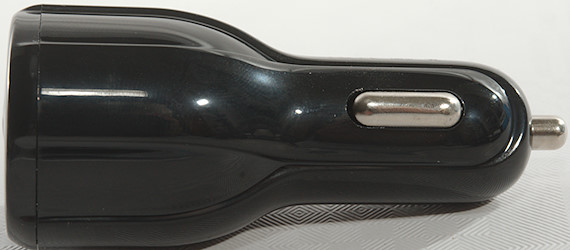 After my testing the back of the charger looked a bit different, my guess is the spring overheated due to input current.





Measurements



Power consumption when idle is about 50mA, both from 12V and 24V
3A USB output is coded as USB charger (DCP)
QC USB output is auto coding with Apple 2.4A, Samsung, DCP, QC3, Samsung-AFC, Huawei-FCP
Minimum QC3 voltage: 3.7V
There is weak blue led inside that lights inside the USB connectors and a ring around them.
Weight: 26.6g
Length is about 80mm
Diameter: 33.8mm


This outptu is rated 3.1A, but cannot deliver more than 3A. For a regular USB this is more than enough.




Output current drops a bit when voltage increase.




And even more at 24V, here the current is down to about 2.5A, very sensible value for a high power regular USB output.




The QC output is a bit low on protection, I stopped my test at 4A. Notice that the power loss inside the charger is 6 watt, this is a lot.




Increasing the input voltage do not change much.




At 24V the current was down to 3.5A




At 9V the output current is also close to 4A (3.8A).




With low input voltage and 12V output the circuit does strange things and the power loss really gets high. It was probably here the back of the charger melted.




With 24V input the QC 12V output can deliver more than 3A.




The regular USB output can maintain 5V output with down to 6.5V input voltage from the car.




QC is about the same.




The 12V QC requires about 13.5V input to be at full voltage.




The no-load current consumption is fairly high on this USB charger.




Without any real good specifications I decided to use 2A load regular USB and 1.8A load on QC9V. The back of the charger was melted before I did this test.
The temperature photos below are taken between 30 minutes and 60 minutes into the one hour test.




M1: 71.7°C, HS1: 83.4°C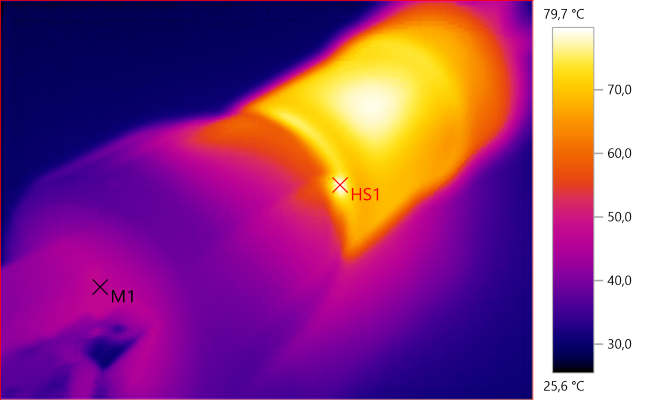 M1: 47.1°C, HS1: 79.7°C




Noise at 0.5A output is 64mV rms and 264mVpp





Noise at 1A output is 70mV rms and 309mVpp




Noise at 2.5A output is 90mV rms and 428mVpp




Noise at 0.5A output is 26mV rms and 216mVpp




Noise at 2.5A output is 27mV rms and 188mVpp




Noise at 1.2A output is 5mV rms and 55mVpp.





Tear down






The front was fairly easy to pull of, but the circuit board would not come out, probably due to the melted back. Some cutting later I could get it out, but I damaged on of the inductors.




At the back is the spring that looks like it has been very hot. Then is the 5V USB output switcher (Lintop LT8002C). Closer to the USB output is the QC3 switcher (Lintop LT6005C) with a QC3 controller (Marked O1Q9B). At the front is two blue leds.







There is nothing on this side, bit the have been a bit sparse with soldering. The USB connector and the minus connections are both missing a solder connection.







Being a 12V device there is no need to test with high voltages.





Conclusion



The charge can deliver a lot of current on both regular USB output and QC3 output and also way to much. I would have liked a auto coding chip for the regular USB output to better use the power. There is no real overload protection and the device will melt when overloaded.
As a charge it works fine, but there is some serious issues with safety.





Notes



Read more about how I test USB power supplies/charger
Compare car chargers and other DC supplied chargers