Universal USB charger UBP-008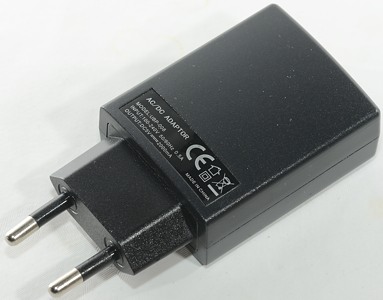 Official specifications:
Brand / model: UBP-008
Product Name: Universal high-quality phone charger
Product solutions: IC
Input voltage: 110-240VAC (AC)
Output voltage: 5V (DC)
Output rated current: 3A (3100mA)
Nominal current: 2A(Current design to maintain constant output power for a long time on this load)
Indicator: None
Output voltage regulation: ± 5.0%
Output ripple & noise: <80mVp-p
Delayed start time: Start time <500ms, hold time >20ms
Efficiency: 75%
Protection: short circuit protection, over-current protection, overload protection
Environmental requirements: Operating temperature: -10 ~ + 60 full load, Storage temperature: 5% -95% RH (non-condensing)

I bought it from Aliexpress dealer ShenZhen INVOMEN Electronics Co., Ltd.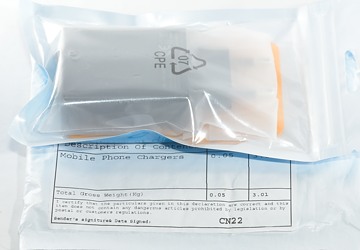 I got it in a card board box, it contained the charger and a piece of plastic, no manual or usb cable.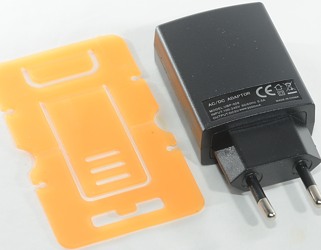 I supposed the plastic can be used as some sort of cable management.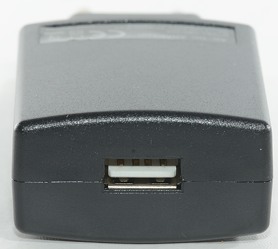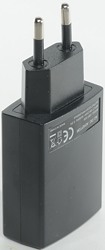 Measurements
Power consumption when idle is 0.18 watt
Usb output is coded as usb charger (DCP)
Weight: 46.2g
Size: 89.4 x 42.7 x 22.7mm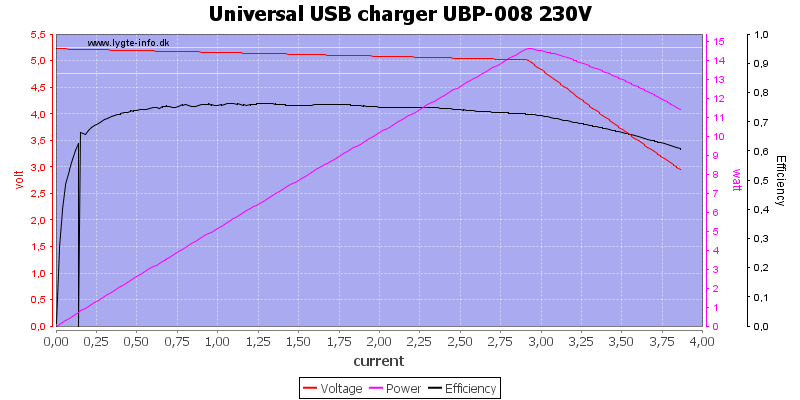 The charger can deliver nearly 3A before the output voltage starts dropping and at about 3.8A the overload protection will kick in.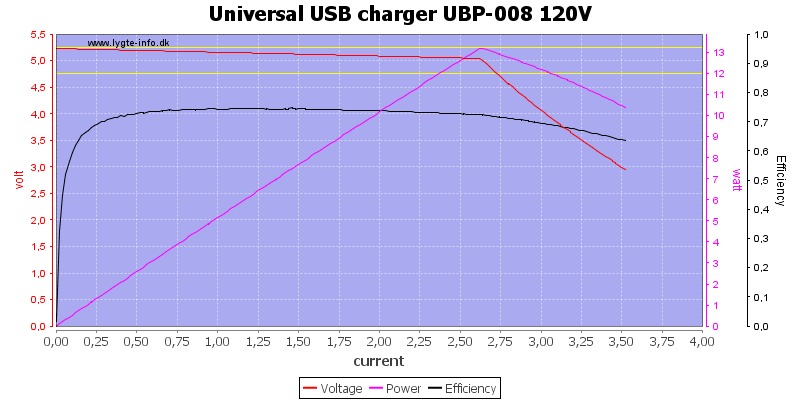 At 120VAC the current limit is slightly lower.




No problems running one hour at 2A (The rating says 2A continuous).
The temperature photos below are taken between 30 minutes and 60 minutes into the one hour test.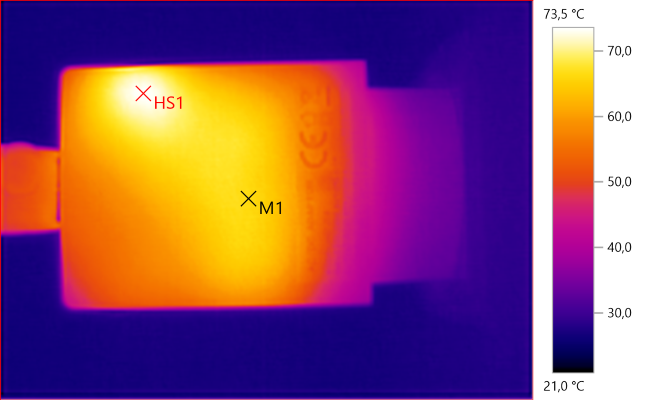 M1: 66,4°C, HS1: 73,5°C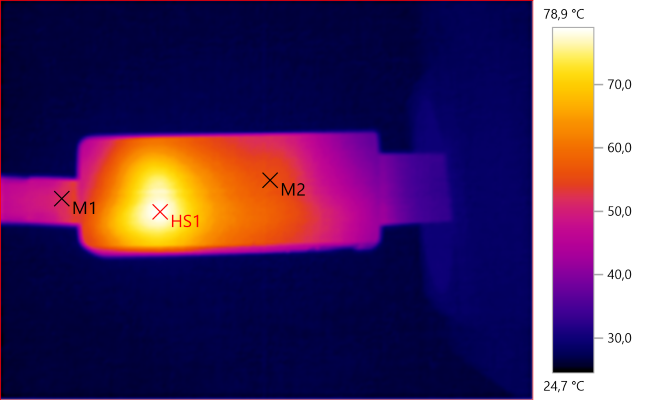 M1: 51,7°C, M2: 55,9°C, HS1: 78,9°C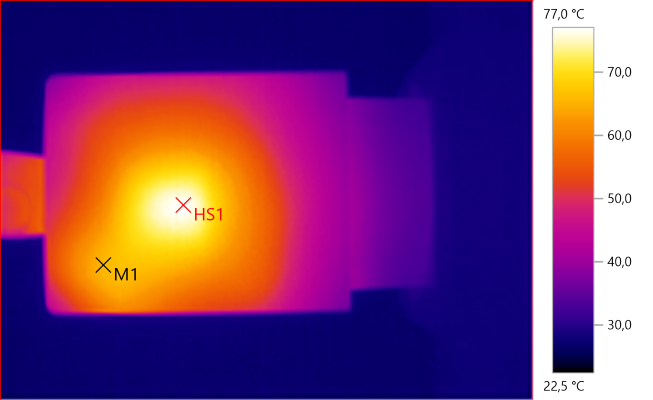 M1: 65,6°C, HS1: 77,0°C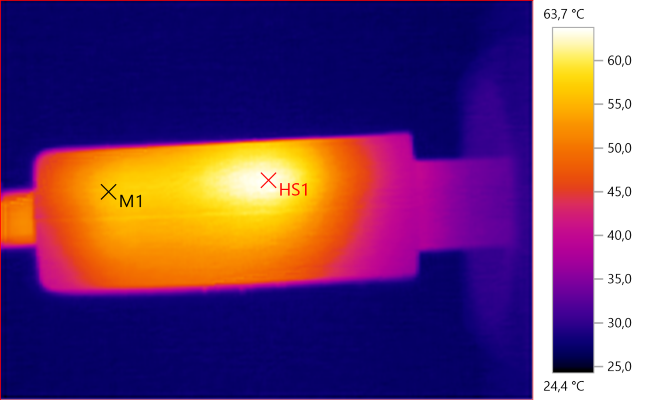 M1: 56,3°C, HS1: 63,7°C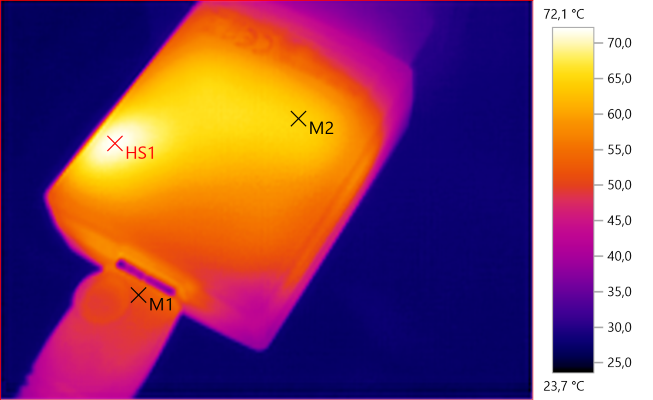 M1: 51,6°C, M2: 64,9°C, HS1: 72,1°C





At 0.5A the noise is 3mV rms and 83mVpp.





At 1A the noise is 3mV rms and 86mVpp.





At 2.5A the noise is 21mV rms and 156mVpp, the is very low noise.





Tear down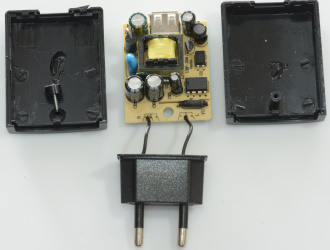 A press with my vice and it popped open, this also revealed that there was a screw hidden beneath the label (Oops).




At the mains input there is a fuse (FU), the switcher IC (U1). There is also a opto coupler (U2) and a reference (U3: TL431). Besides the reference is an output filtering inductor . On the other side of the transformer is the rectifier diode (D3) and the safety capacitor (CY).




The safety capacitor has a lot of safety approvals.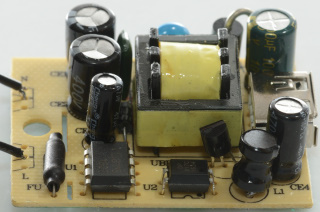 The switcher, the opto coupler, the references (3 pin device) and the inductor.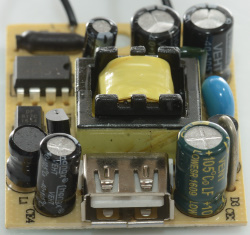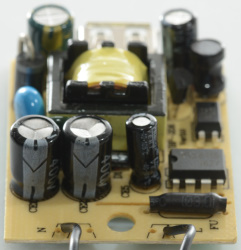 The only interesting part on this side is the bridge rectifier.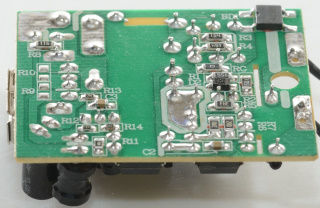 Safety distance looks acceptable.

Testing with 2830 volt and 4242 volt between mains and low volt side, did not show any safety problems.





Conclusion



The charger cannot deliver the rated 3.1A, but can easily deliver 2A and this is enough for most devices. I like the low noise and safety do also looks fairly good.





Notes



Index of all tested USB power supplies/chargers
Read more about how I test USB power supplies/charger
How does a usb charger work?