Xtar WallAdapter 2.1A (model: FJ-SW1260502100UE)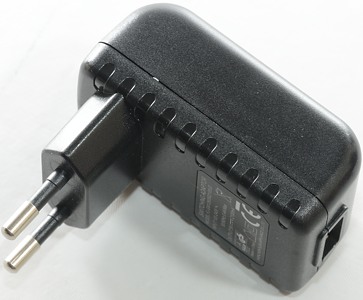 Official specifications:
Input: 100V - 240V
Output: 5V 2100mA
I got this charger from Xtar.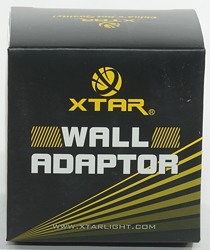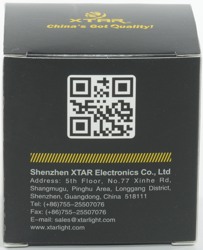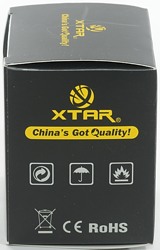 It was in a cardboard box without much information on.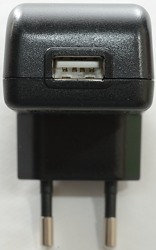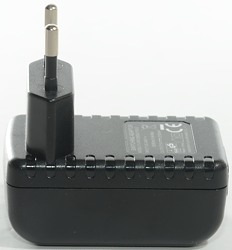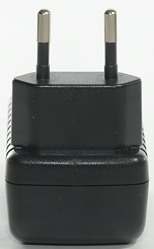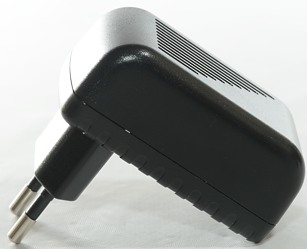 Measurements
Power when unloaded is 0.16 watt
Output is coded as Apple 2.1A


The adapter has a very stable output, the voltage is a bit on the high side, but this works very well together with the Xtar chargers.
The overload protection trips at a rather high current, I would have expected it at not more than 2.5A




There was no problem supplying 2.1A for 1 hour.
The temperature photos below are taken between 30 minutes and 60 minutes into the one hour test.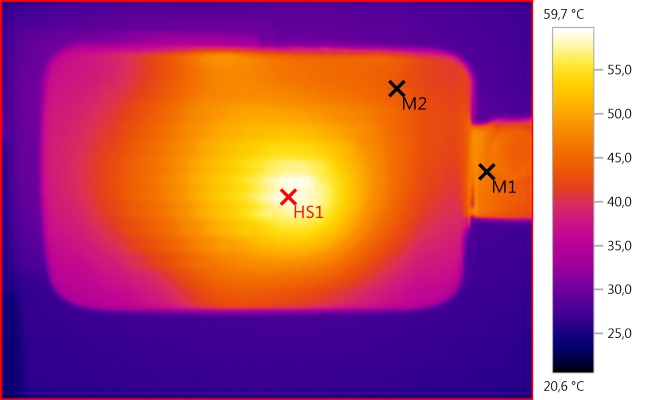 M1: 46,4°C, M2: 43,8°C, HS1: 59,7°C
HS1 is the transformer.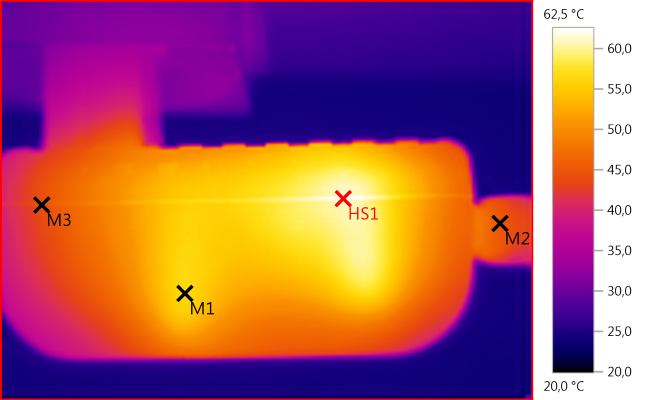 M1: 56,4°C, M2: 45,1°C, M3: 44,4°C, HS1: 62,5°C
Here HS1 is the rectifer diode.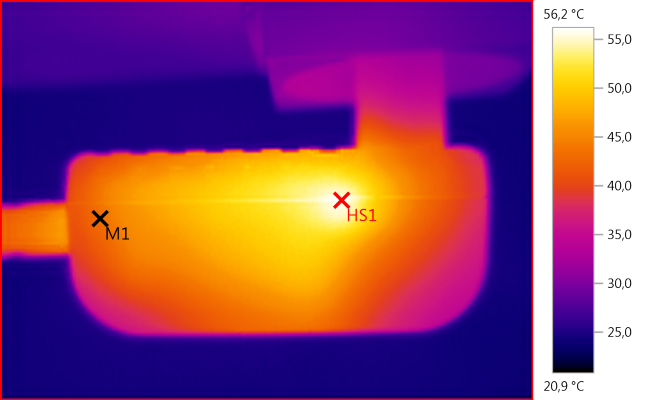 M1: 43,3°C, HS1: 56,2°C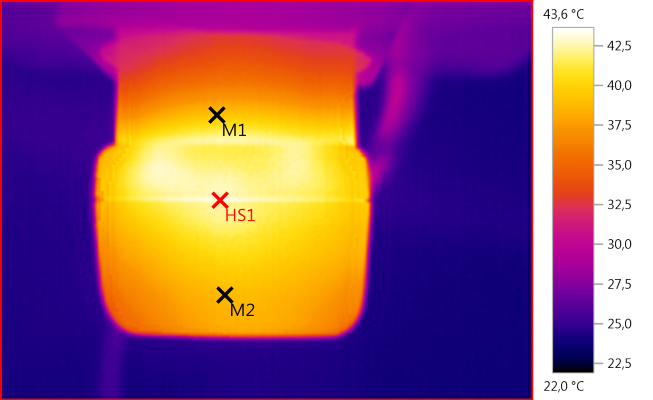 M1: 39,2°C, M2: 38,8°C, HS1: 43,6°C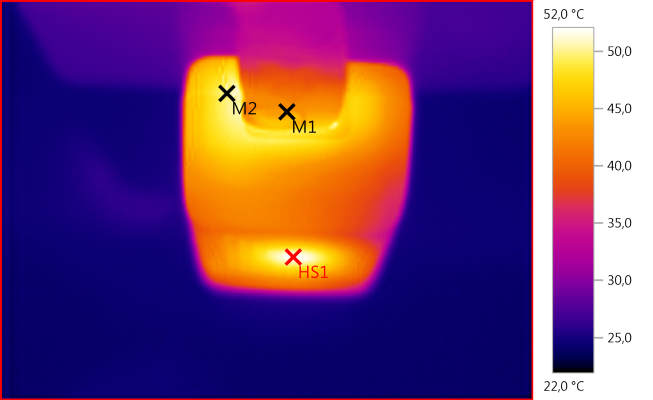 M1: 43,8°C, M2: 50,0°C, HS1: 52,0°C





There is very little noise at 1A load, 3mV rms and 45mVpp




Even at full load the noise is low at 5mV rms and 80mVpp





Tear down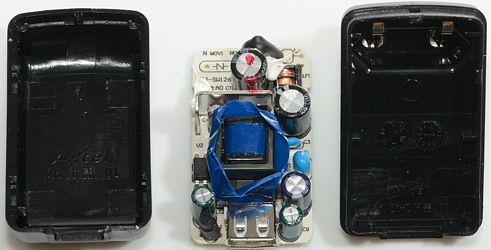 Putting some pressure on the adapter with a vice made it easy to open.
I could put it together again after the photo session.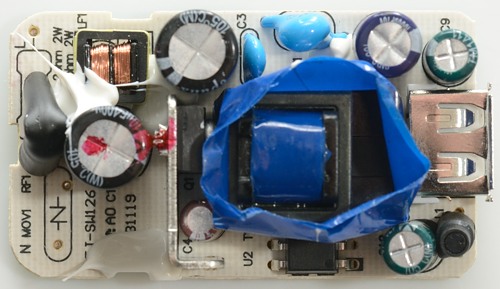 The adapter has a input fuse (resistor), a common mode coil (good), a large transistor with heatsink to handle the switching.
There is also opto feedback and a inductor on the output (That is probably one of the reasons for the very low noise).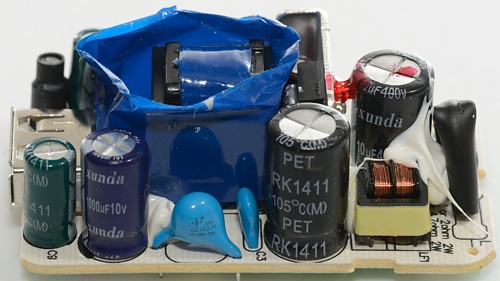 105°C capacitors, a safety capacitor (I suppose) and the common mode coil.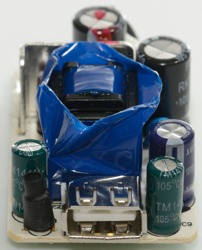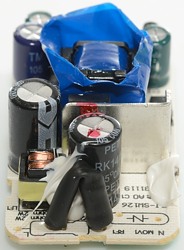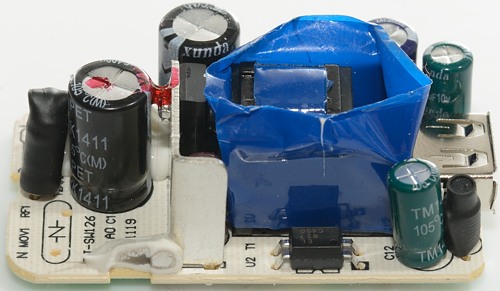 The heatsink and the opto feedback can be seen here.
The blue tape around the transformer is used to improve isolation.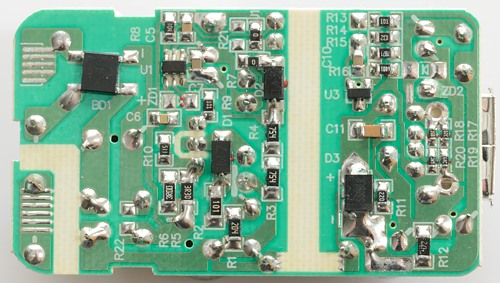 The rectifier diode is "hidden" here (D3).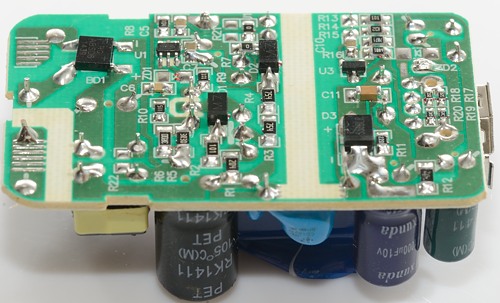 The distance between mains and low volt side looks good.


Testing the mains input with 2500 volt and 5000 volt between mains and low volt side, did not show any safety problems.





Conclusion



This adapter looks good, especially for use with Xtar chargers (due to the slightly high voltage). I would have liked a better overload protection, but everything else is fairly good.





Notes



The charger was supplied by XTAR for a review.

Index of all tested USB power supplies/chargers
Read more about how I test USB power supplies/charger