goobay 43747 usb 1A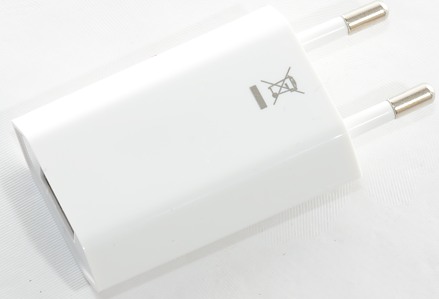 Official specifications:
Voltage input home plug: 100-240 V
Output voltage: USB 5 V DC–1000 mA
small, slim housing
I bought it from av-connection.dk, being from inside EU it is supposed to be safe according to EU specifications.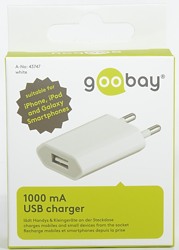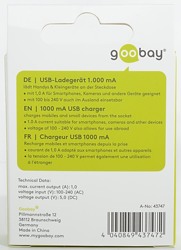 This charger arrived in a retail package.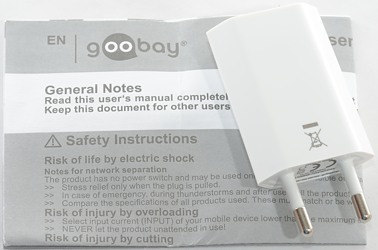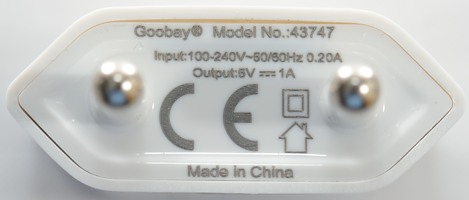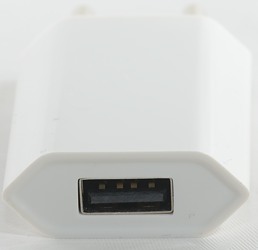 Measurements
Idle power consumption 0.10 watt
Output is coded as USB charger (DCP)


Output voltage is very stable, the charger has overload protection at 1.2A. This looks good.




There is no problem supplying 1A for one hour.
The temperature photos below are taken between 30 minutes and 60 minutes into the 1 hour test.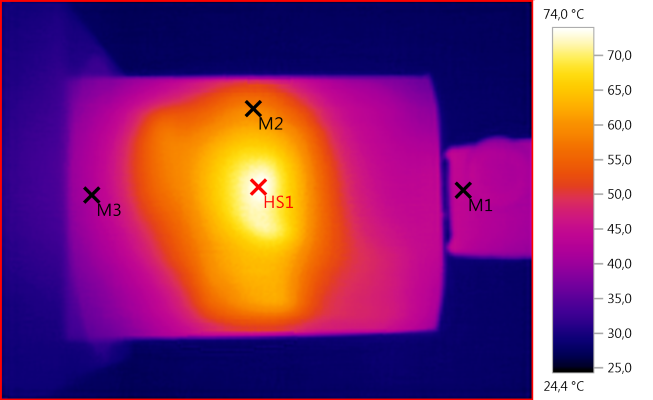 M1: 43,8°C, M2: 58,5°C, M3: 42,2°C, HS1: 74,0°C
HS1 is the mains transformer.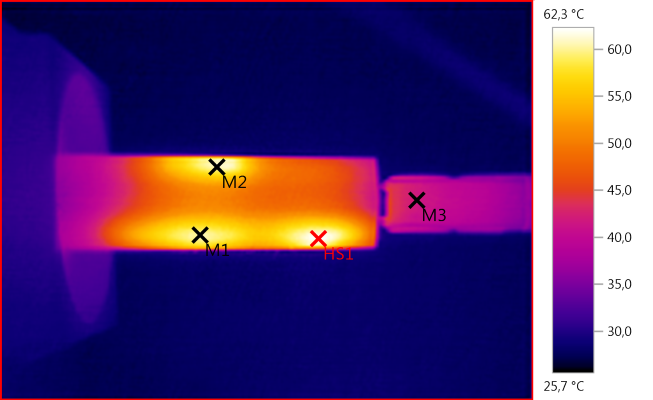 M1: 60,5°C, M2: 60,8°C, M3: 41,9°C, HS1: 62,3°C
HS1 must be the rectifier diode.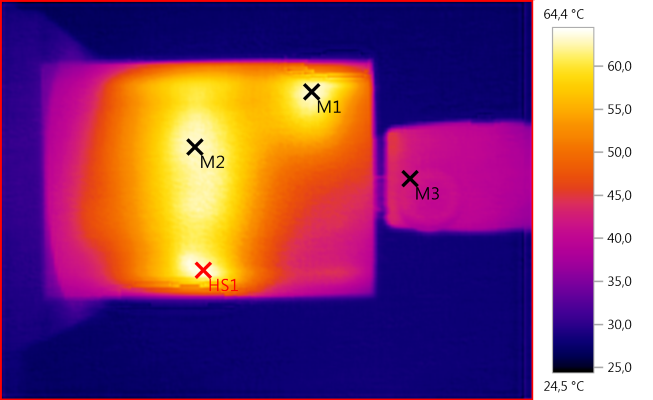 M1: 63,3°C, M2: 63,2°C, M3: 42,2°C, HS1: 64,4°C
HS1 must be the switcher transistor, M2 the trasformer and M1 the rectifier diode.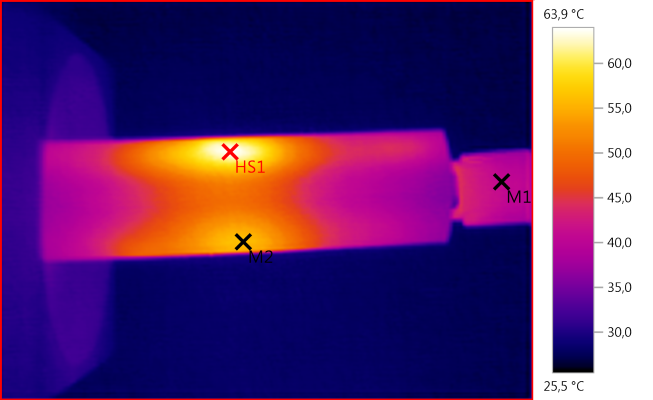 M1: 41,0°C, M2: 56,0°C, HS1: 63,9°C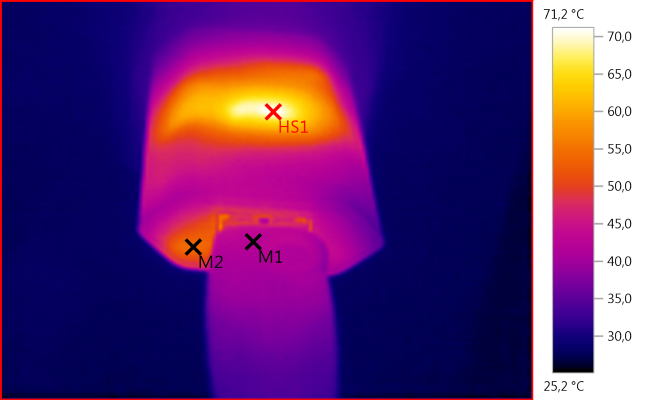 M1: 42,5°C, M2: 54,3°C, HS1: 71,2°C






There is some noise at 0.5A with 19mV rms and 420mVpp.





It does not really change with increased load, 22mV rms and 400mVpp at 1A.





Tear down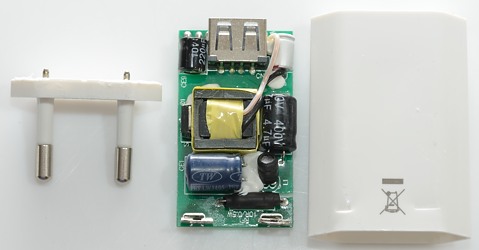 As usual some pressure pops it open.




This charger do not use a fuse, but instead a resistor. It has a main switcher transistor besides the transformer.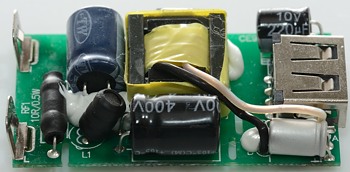 The wires from the transformer goes to the low voltage side, this helps keeping a good distance between mains and low voltage.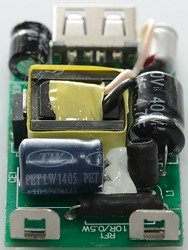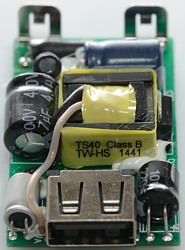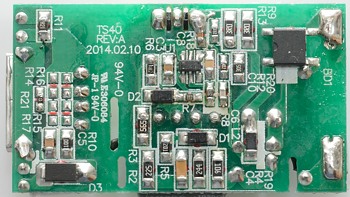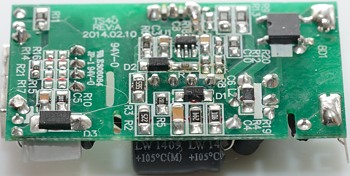 There is a bridge rectifier and a mains switcher IC. The rectifier diode is D3.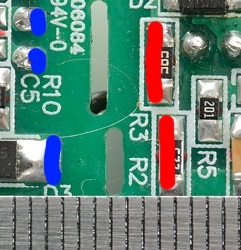 With the slots only 4 mm distance is needed, there is more here (Very good).


Testing the mains input with 2500 volt and 5000 volt between mains and low volt side, did not show any safety problems.





Conclusion



This charger has fairly good performance and is safe.
It is interesting to compare it to Apple and cheap Chinese copies and see difference in constrution.





Notes



See: Apple Cheap Chinese copy
Index of all tested USB power supplies/chargers
Read more about how I test USB power supplies/charger