A123 ANR26650M1B 2500mAh (Green)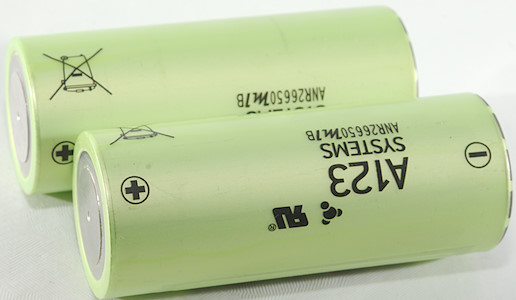 Official specifications:
Nominal capacity: 2500mAh
Minimum capacity: 2400mAh
Call weight: 76g
Internal impedance: 6mOhm @ 1kHz
Recommended standard charge method: 1C (2.5A) to 3.6V CCCV, 45 min
Recommended fast charge method: 4C (10A) to 3.6V CCCV, 12min
Maximum continuous discharge: 70A
Maximum pulse discharge: 120A for 10s
Cycle life: >1000 cycles
Operating temperature: -30° ~ 55°C
Storage temperature: -40°C ~ 60°C



This cell is fairly old, data sheet is from 2011, but even today its current capabilities are impressive. The capacity is not very impressive, but some of it is related to the chemistry (LiFePO4), it has lower capacity.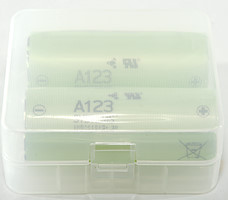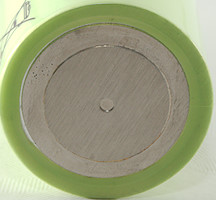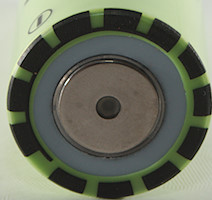 Watch out for polarity on this cell, the can is plus!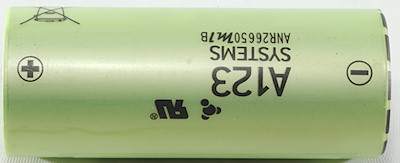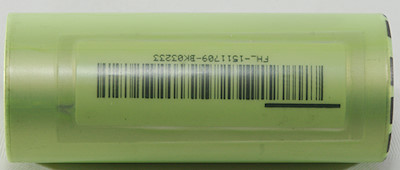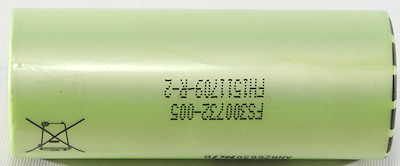 This chemistry has a very flat discharge curve and the two cells are well matches and do not have any problems with 30A




The do not even get hot.








Conclusion



These are impressive high current battery. The disadvantage of these batteries is lower voltage and capacity. Today it is possible to get better batteries in this chemistry.





Notes and links



Vapcell told me that I was missing some cells in my comparator and they would be happy to supply them.

How is the test done and how to read the charts
How is a protected LiIon battery constructed
More about button top and flat top batteries
Graphical comparison to 18650 and other batteries
Table with all tested LiIon batteries