AW 16340 ICR123 750mAh (Black)



Note: AW calls this battery R123A.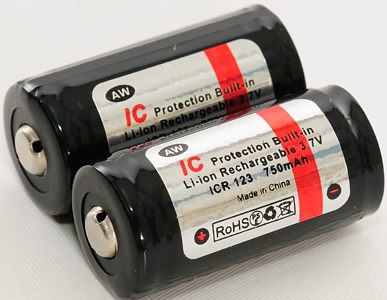 Official specifications:
750mAH
3.7V nominal
16.62mm ( diameter ) X 34.29mm ( length ) - +/- 0.1mm
Overcharge protection at 4.35V
Overdischarge protection at 2.45V
short / over-current protection
max. recommended continuous discharge rate @1.5A ( 2C )


This battery is same length as CR123 batteries.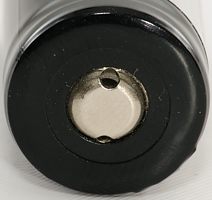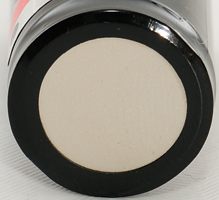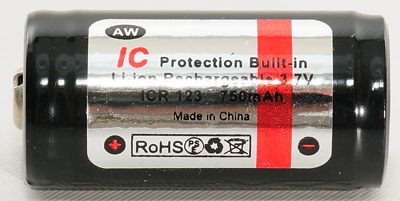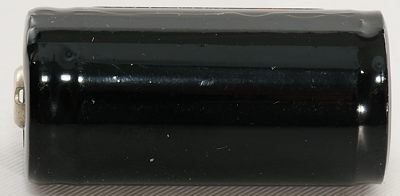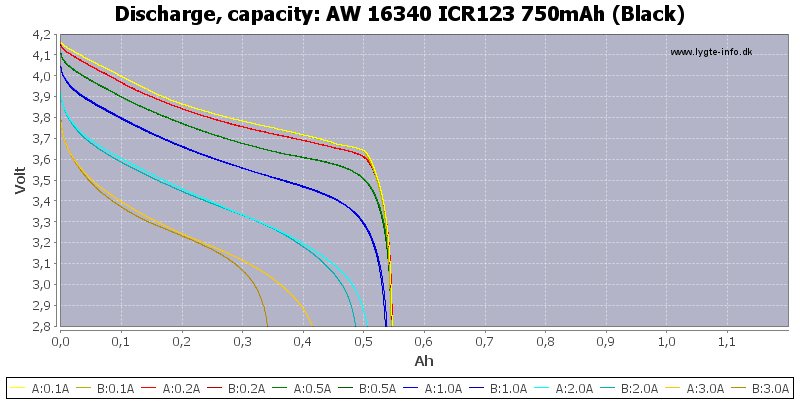 The capacity of the battery is about 550mAh and drops when the battery is discharged at to high a rate.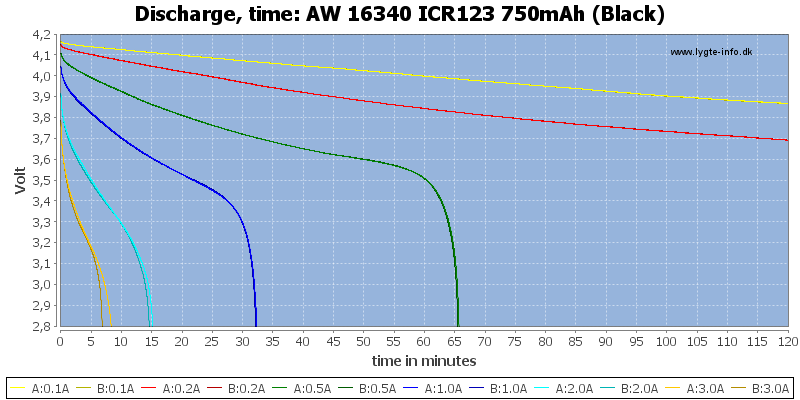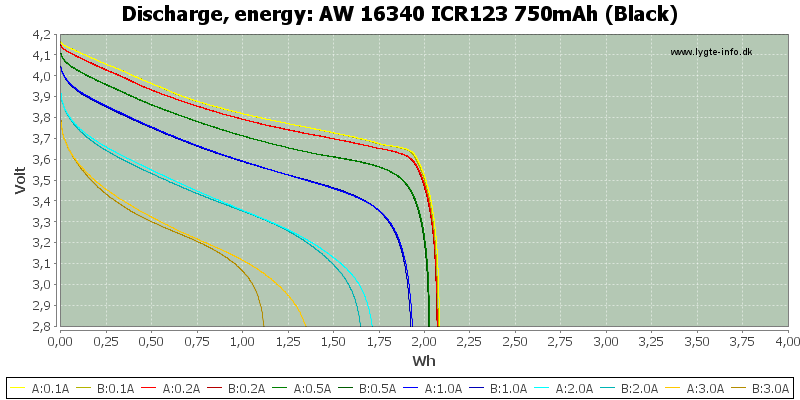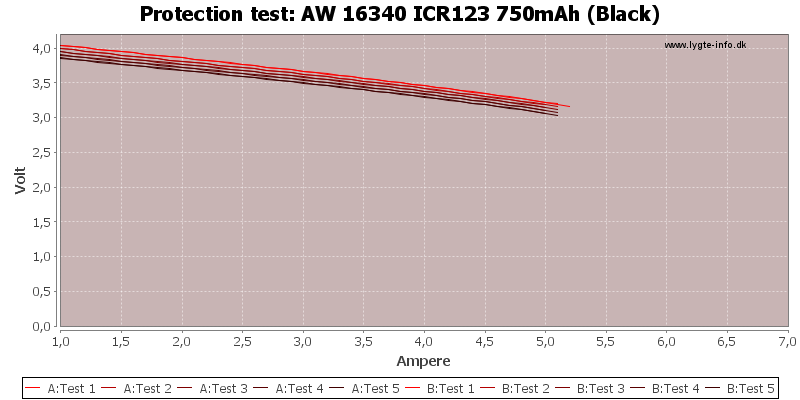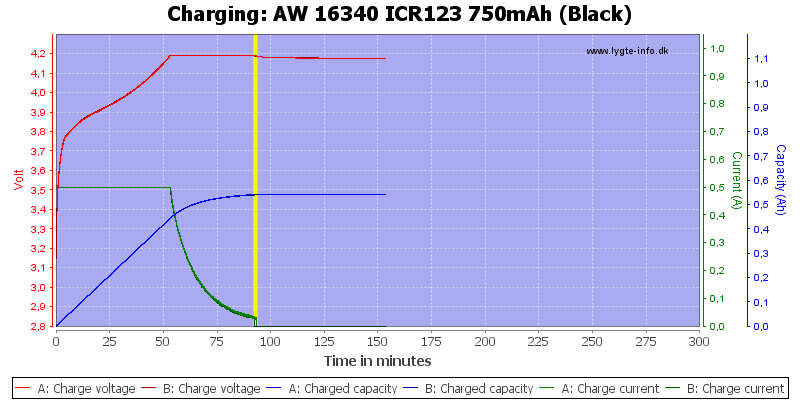 Conclusion



The battery matches CR123 in size and has an acceptable performance.
This battery gets a good rating.





Notes and links



How is the test done and how to read the charts
How is a protected LiIon battery constructed
More about button top and flat top batteries
Comparison to other LiIon batteries