AW 18650 2600mAh (Black) 2016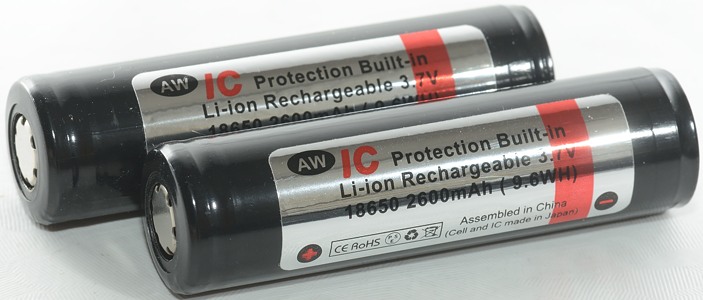 Official specifications:
Nominal capacity: 2600mAh
Nominal Voltage 3.7V
Diameter 18.52mm
Length 68.16mm +/- 0.3mm
Max. discharge rate 2C (5.2A)
Size for reference 168A / 600P
PCB protection against overcharge, over discharge and short circuit
Safety vent with thermal cut off protection


A regular 18650 battery, this battery is neither high current or capacity. It is fine for many flashlights, but not for high power vaping.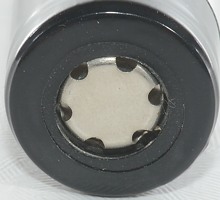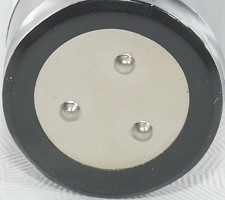 This battery has a flat top, but has some bumps on the bottom, to secure connection when used in series.






The two cells has good tracking and fairly stable capacity. At 7A the capacity is starting to drop, but it is above rated current.




This is about rated current, the battery get a bit warm.




At 7A the battery get hot.








Conclusion



The battery looks good and is fairly good at maintaining voltage during discharge.





Notes and links



The batteries was supplied by aw-akku.de for review.

How is the test done and how to read the charts
How is a protected LiIon battery constructed
More about button top and flat top batteries
Compare to 18650 and other batteries