AW 18650 2900mAh (Black)



I bougt this battery ½ year ago, i.e. it has probably slightly reduced capacity due to age.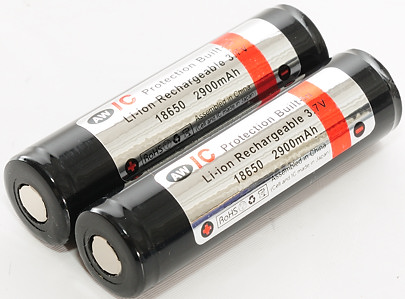 Official specifications:
Three triangulated raised dots ensure solid cell to cell connection when used in series.
PCB protection against overcharge/ over discharge / short circuit.
Safety vent with thermal cut off protection.
Heat Resistance Layer (HRL) technology that forms an insulating metal oxide layer between the positive and negative electrodes. The layer prevents the battery from overheating even if a short circuit occurs.
Nominal Voltage : 3.6V
Capacity : 2900mAH ( rated at 0.2C discharge 4.2V - 2.5V @ 25° )
Operating Temp. : Charge 0 to 45° / Discharge -20 to 60 °
Recommended Charge Rate : max. 1925mA ( 0.7C ) - ambient temp. 25 °
Max. Discharge Rate : 5.8A ( ambient temp. 25 ° )
Dimensions :18.52 X 68.16mm ( +/- 0.3mm )



The cell used can be discharged down to 2.5 volt, in my test I only discharges to 2.8 volt, i.e. I do not measure the full capacity. But then, not all lights will be able to use the full capacity.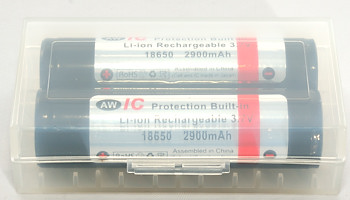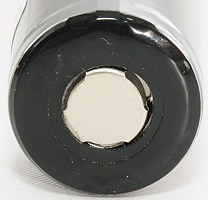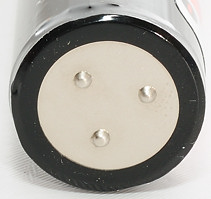 These batteries are real flattop batteries, i.e. the plus pole might not connect when pressed against a flat surface. This will usual prevent the batteries from being used in series (because the minus pole is a flat surface on most batteries), but because the minus pole on these batteries has 3 bumps, they work fine in series applications.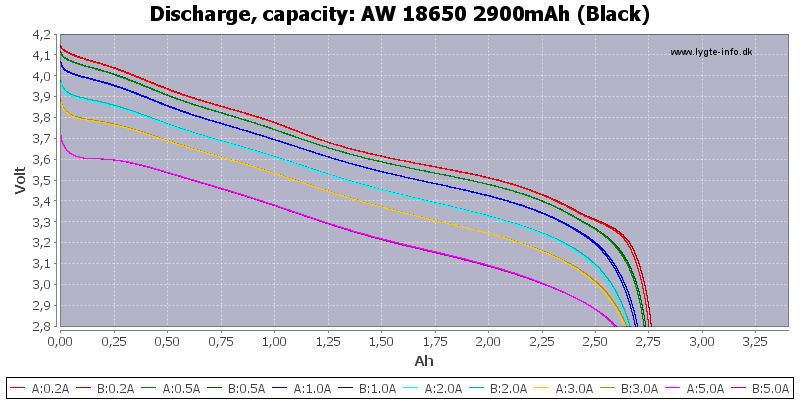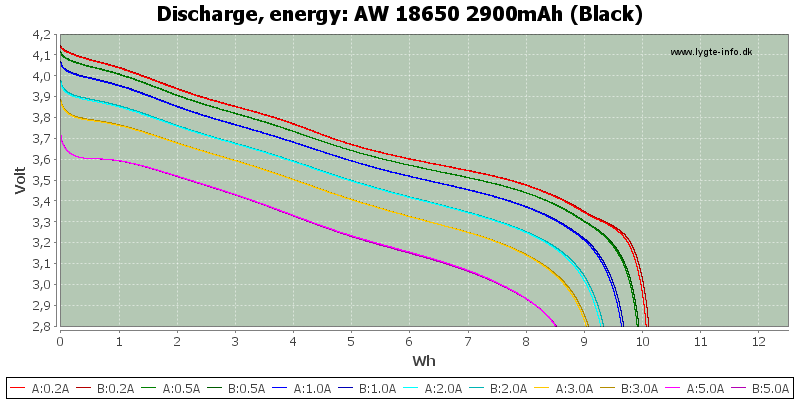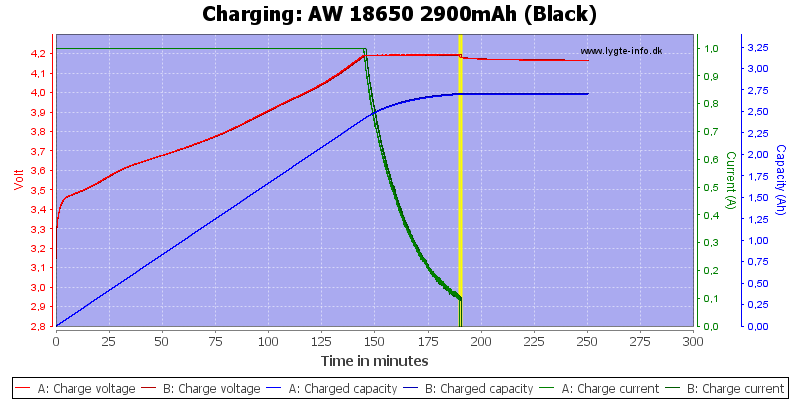 Conclusion



This battery uses a good cell, this secures many things:
The batteries does match in capacity, i.e. they can be used in series.
The battery is very safe.
The battery has the specified capacity (But only when tested at the specified conditions).

The battery is one of the shorter 18650 batteries, but it is a flat top battery. The first can be an advantage, the last can be a disadvantage, depending on equipment.
All in all a very good battery.





Notes and links



How is the test done and how to read the charts
How is a protected LiIon battery constructed
More about button top and flat top batteries