AW IMR18650 3000mAh (Red) 2016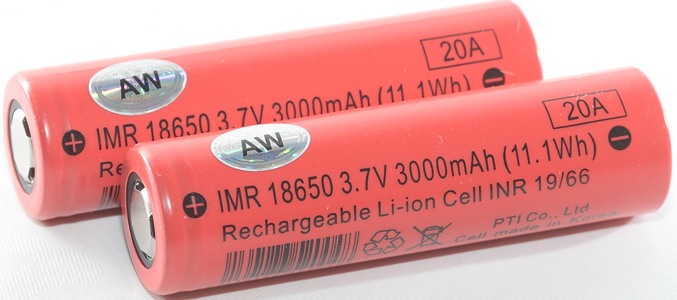 Official specifications:
Nominal capacity: 3000 mAh
Nominal Voltage: 3.7V
Lowest Discharge Voltage: 2.50V
Diameter: 18.00mm
Length: 65.00mm +/- 0.1mm
Max. discharge: 20A
Max charge rate: 1.5 to 4A
Lowest discharge rate: 2.5V
Working temperature: -20 to 60 Degree Celsius


Batteries with both high capacity and high current ability from AW.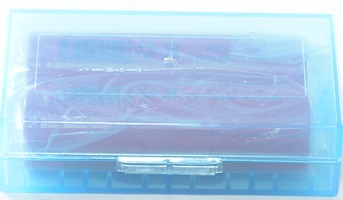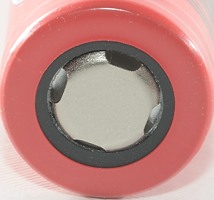 The discharge curves tracks very nicely and capacity drops only a little with increase current, at least up to the rated 20A.
But why do one cell terminate on temperature and other do not?




From this temperature chart the explanation is clear, I forgot to mount the temperature sensor on the A cell.
The battery gets rather warm at 15A




The cell without temperature sensor must have been very warm here. It was warm enough to get damaged!




The damage to the A cell is very obvious here.




And also on this curve. Due to this damage I had to cheat with the "internal resistance" value in the table, it is only for cell B, I did not use the value from the damaged cell.








Conclusion



The batteries has good performance but watch out for the temperature at high current.





Notes and links



The batteries was supplied by aw-akku.de for review.

How is the test done and how to read the charts
How is a protected LiIon battery constructed
More about button top and flat top batteries
Compare to 18650 and other batteries