AWT IMR14500 600mAh (Yellow)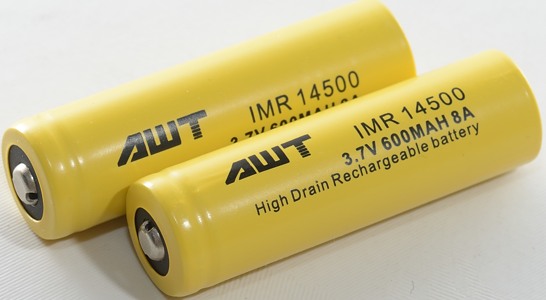 Official specifications:
Model: 14500
Material: Lithium cobalt oxide
Nominal voltage: 3.7V
Charge limited voltage: 4.2V
Rated capacity: 600mAh
Cycle life: Over 1000 cycles
Standard charge time: 3-5hrs
Fast charge time: 2-5hrs
Charge temperature: 0°C~+40°C
Discharge time:-20°C~+60°C


A unprotected high current LiIon battery in AA size.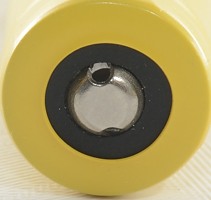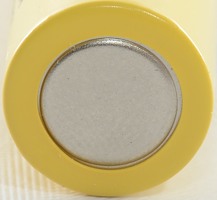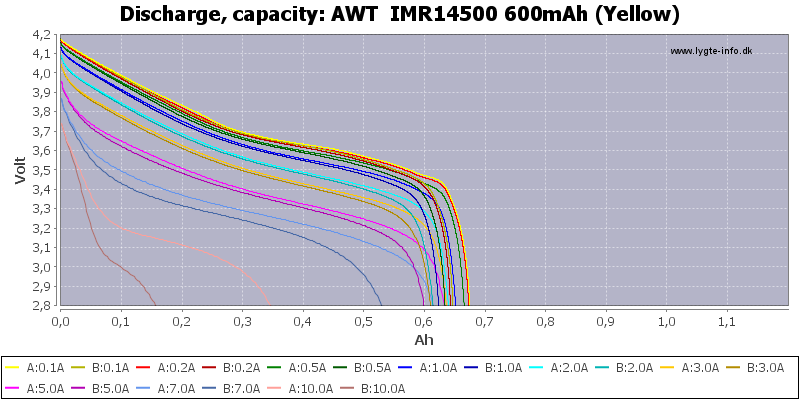 The cells are not equal, this means they are best used on at a time, do not use them in series. Their high current performance is fairly good, there is no problem with 5A.








Conclusion



Fairly good high current performance, but I do not like the difference between the two cells.





Notes and links



The batteries was supplied by AWT for a review.

How is the test done and how to read the charts
How is a protected LiIon battery constructed
More about button top and flat top batteries
Comparison to other LiIon batteries