Ansmann D 10000mAh 5030642 (Silver)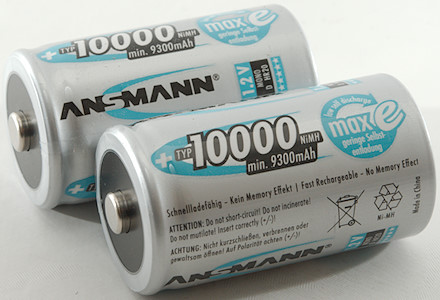 Official specifications:
Nominal voltage: 1.2V
Max. charge voltage: 1.5V at 0.1C
Nominal capacity: 10000mAh
Minimum capacity: 9300mAh at 0.2C
Minimum capacity: 8500mAh at 1C
Max. continuous discharge current: 10A
Standard charge: 1000mA
Quick charge: 2750mAh
Fast charge: 5000mAh
Recommended charge termination: -DV=0-5mV, DT/minute=0.8..1°C, T=45-50°
Internal resistance: <15mOhm at 1kHz
Cycle life: 500 cycles
Self discharge: >60% charge remaining after 28 days This is from the datasheet with the correct type number and a photo of the battery and pack saying "Low self discharge"


Maximum temperature raise at different discharge currents: 1A:+0,9°C, 2A:+0,0°C, 3A:+2,1°C, 5A:+2,8°C, 7A:+5,2°C, 10A:+8,9°C, 15A:+14,1°C
This is high capacity D cells, the capacity is around 4 AA cells.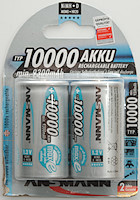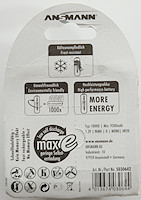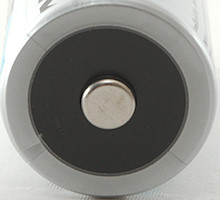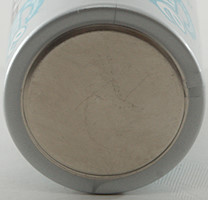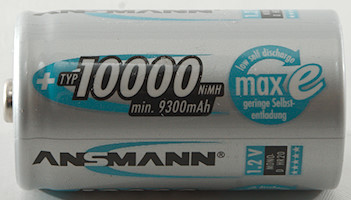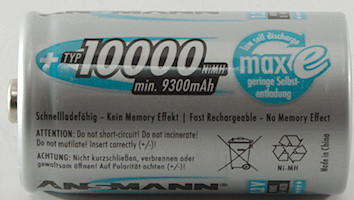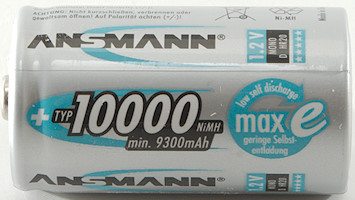 There is some capacity difference, most at the start of the test after a couple of cycles it is reduced. Only one of the cell lives completely up to the rating.









Conclusion



This D cell has some real capacity, but I wonder about the low self discharge.





Notes and links



How is the test done and how to read the charts
Compare to AA/AAA batteries: Alkaline/NiMH/Lithium