Coolook 14500 LiFePO4 700mAh (Black)


Official specifications:
Battery Capacity (Mfg Rated): 700 mAh
Battery Chemistry: LiFePO4
Battery Feature: Rechargeable
Battery Form Factor: AA/14500
Battery Rated Voltage: 3.2 V
Dimensions: Depth: 14 mm, Height: 54 mm, Width: 14 mm
Product Weight 19 g



This battery is a 3.2 volt LiIon battery, not the usual 3.6/3.7 volt, this means that it may not work in lights designed for 3.6/3.7 volt batteries.
The LiFePO4 chemistry is generally safer than the 3.6/3.7 volt chemistry, but does also have less capacity.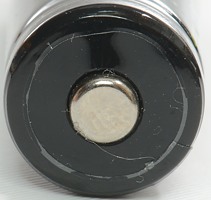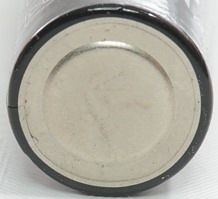 The batteries has good tracking and the same capacity at any load up to 5A, this is very good performance.
The specification saying 700mA is way too high as is often the case on these batteries.




The battery can deliver 5A, but only for 6 minutes!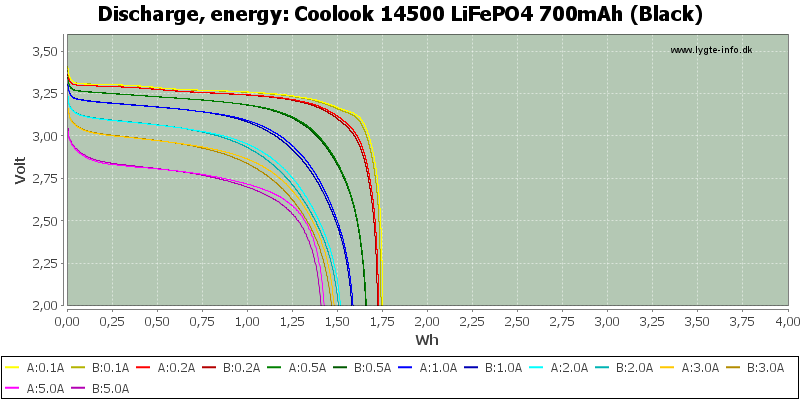 Remember to use a 3.6 volt charger, it is usual marked 3.0 or 3.2 volt.





Conclusion



This looks like a battery with fairly good performance and I will rate it acceptable.





Notes and links



How is the test done and how to read the charts
How is a protected LiIon battery constructed
More about button top and flat top batteries
Comparison to other LiIon batteries