EagleTac 17650 1600mAh (Black)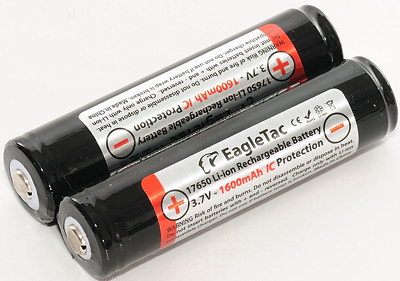 Official specifications:
1600mAh IC PROTECTED Rechargeable Cell (takes the place of 2-R123 cells in some applications) (4.2V hot off charger)
Measures 67.6mm in height (+/-0.1mm) and 17mm in width
IC protected for a) over-charge, b) over-discharge, c) short circuit, d) current overflow of 3A+
True protrude top design, fits all flashlights
High discharge rate 3A+
Nominal voltage: 3.7V, charge up to 4.2V, use CC/CV charger to charge
Reinforced steel plate bottom, highly efficient protective PCB design
Packaged in individual box and anti-static bag


This battery has about the same size as two CR123 batteries (Diameter is slightly larger), but lower voltage. This makes it possible to use in instead of two CR123 batteries in most equipment, but the equipment might say "low battery".
This size is also sometimes called 17670, i.e. 67 instead of 65.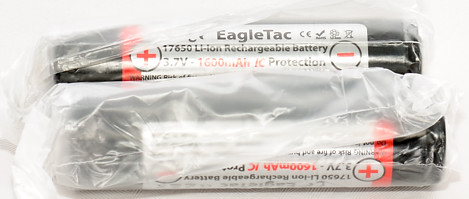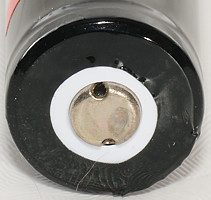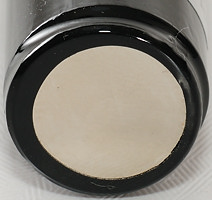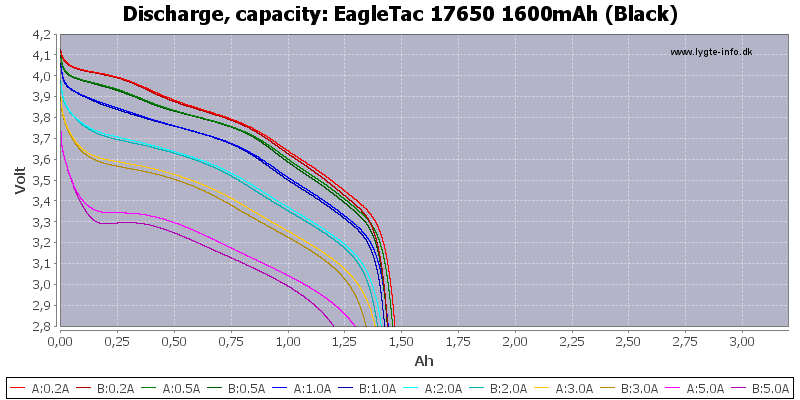 This size batteries does have a rather low capacity, when size permits it is much better to uses 18650 instead of 17650, that extra millimeter in diameter will nearly double the capacity.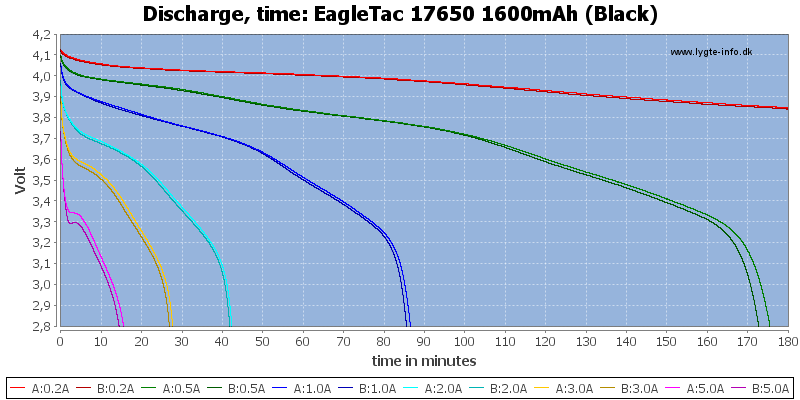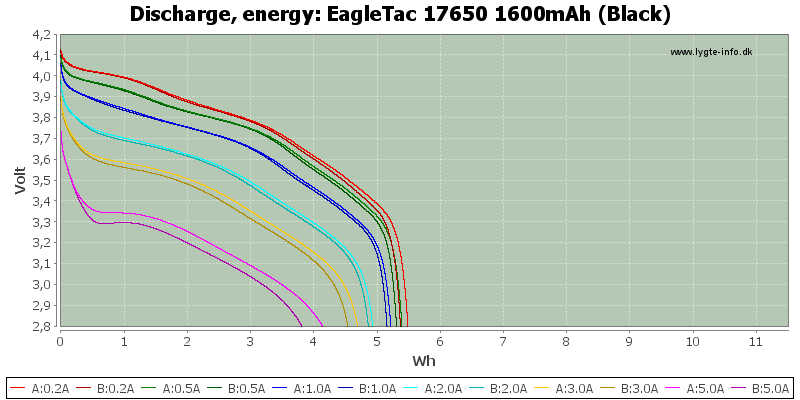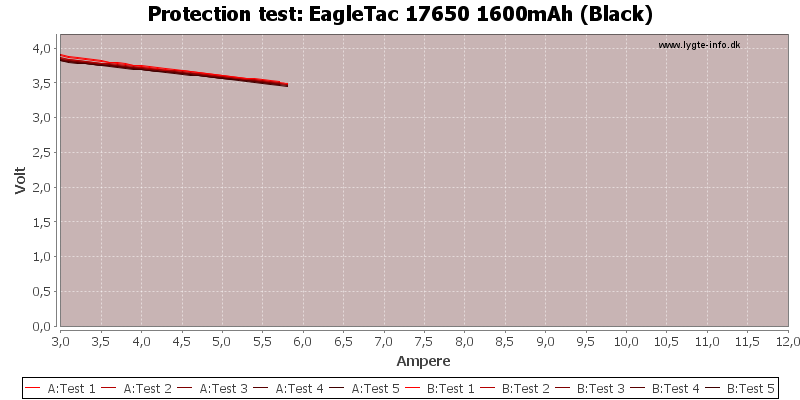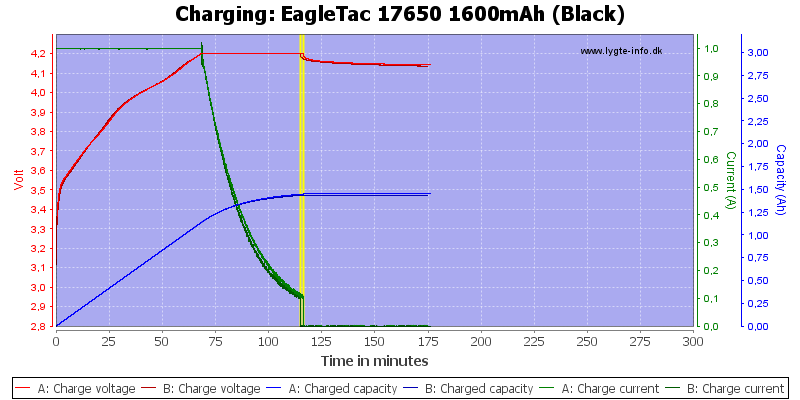 Conclusion



The battery works perfectly and the construction looks acceptable, only minus I could find is that the cell is from a unspecified supplier. The low capacity is also a minus, but that is common for all 17650 batteries.
I will call it a good battery.





Notes and links



The batteries was supplied by IlluminationGear.com for review.

How is the test done and how to read the charts
How is a protected LiIon battery constructed
More about button top and flat top batteries