Ebat 18650 2500mAh E7-18P25 (Black)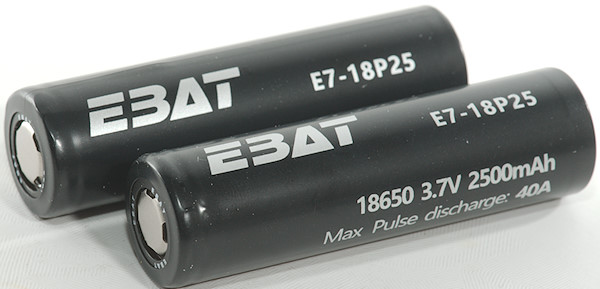 Official specifications:
Dimension: 18.28 mm(D)*65.02mm(L)
Nominal capacity: 2500mAh
Nominal voltage: 3.7v
Discharging cut-off Voltage: 2.5V
Charge cut-off voltage: 4.2V ± 0.5V
Continuous discharge rate: 20A
Pulse discharge rate: 40A
Top: Flat top
Cycle life: more than 500 times
Discharge temperature range: — 10°C — 60°C
Charge temperature range: 0°C—40°C
Storage: 1 year: — 20°C—25°C, 3 months: — 20°C—45°C, 1 month: — 20°C—60°C



This is a high current 18650 cell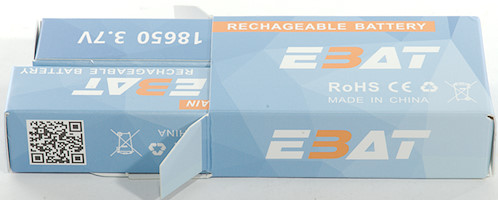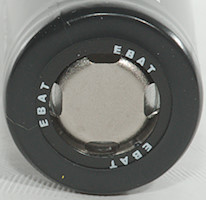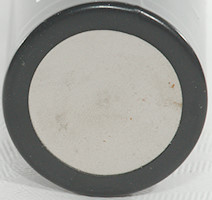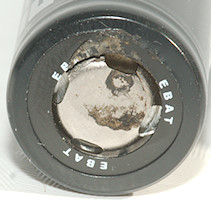 Both cells vented. As is often the case with high current cells they do not disable output when they vent.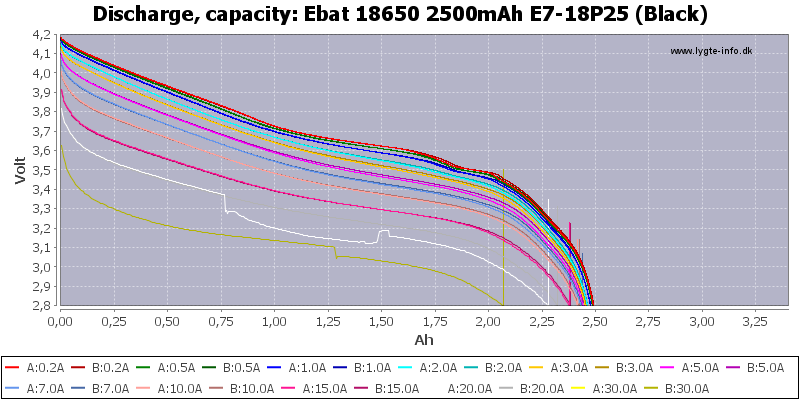 The battery discharge curves looks very nice up to 15A, in the 20A curves something goes wrong with my battery holder, probably because the battery vents.




Both cells handles 15A perfectly.




Something goes wrong with one of the cells at 20A.




And the other cell has a problem at 30A.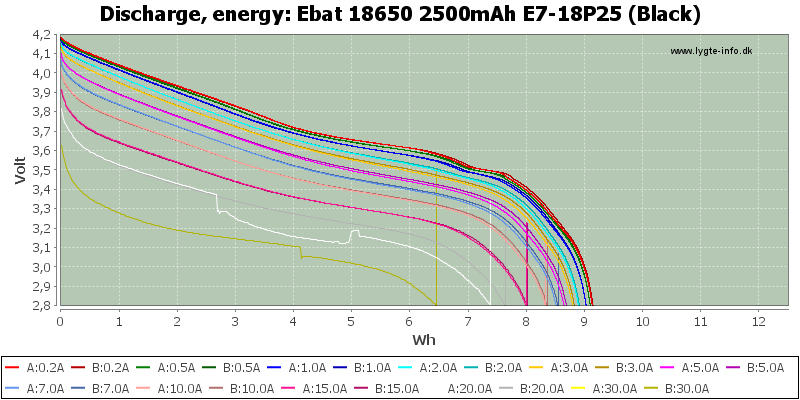 Conclusion



The cells looks very good up to 15A, but a continuous load at higher current can be problematic.





Notes and links



The batteries was supplied by Ebat for review.

How is the test done and how to read the charts
How is a protected LiIon battery constructed
More about button top and flat top batteries
Compare to 18650 and other batteries