Ebat 18650 2900mAh E7-18P29 (Black)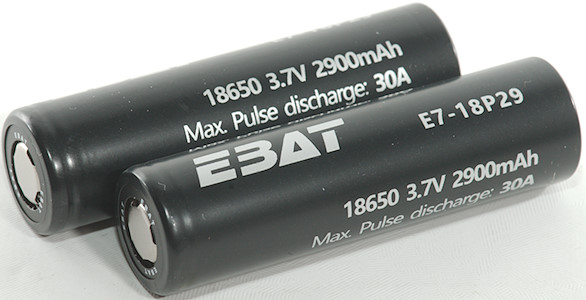 Official specifications:
Brand: EBAT
Model: P29
Normal voltage: 3.7V
Normal capacity: 2900mah
Charging voltage: 4.2V ± 0.5V
Discharging cut-off voltage: 2.5V
Discharge rate: 30A
Rechargeable: Yes
Size: 18±2mm Dia 65±1mm Length
Cycle life: > 500 times
Operation Temperature Range: Charge(0~45°C ) Discharge(-10~60°C )



This high current, high capacity cell is from a new brand of batteries.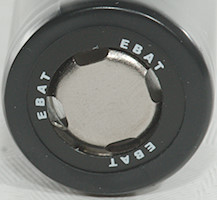 I like that the battery is both marked with pulse and continuous discharge current.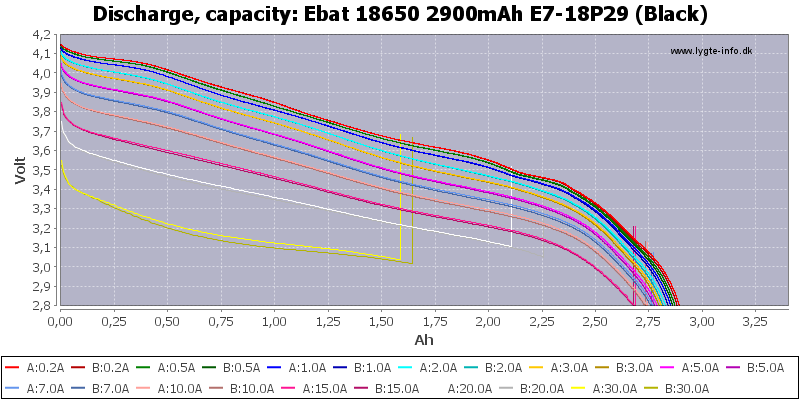 This discharge curves are tracking just about perfectly and the cell can deliver 15A continuous.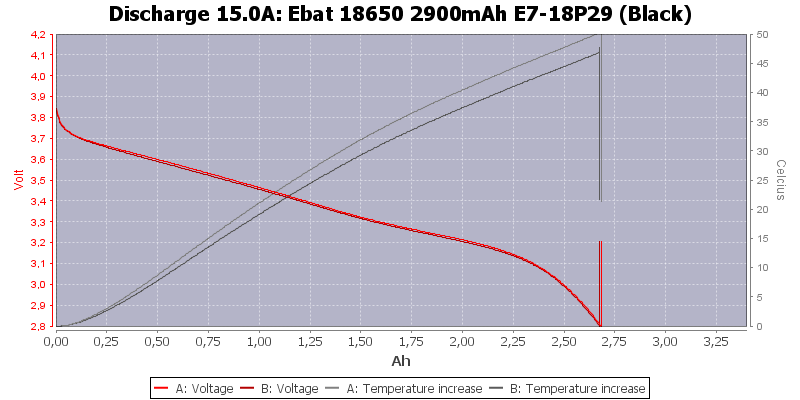 The cell gets hot at 15A, but not too hot.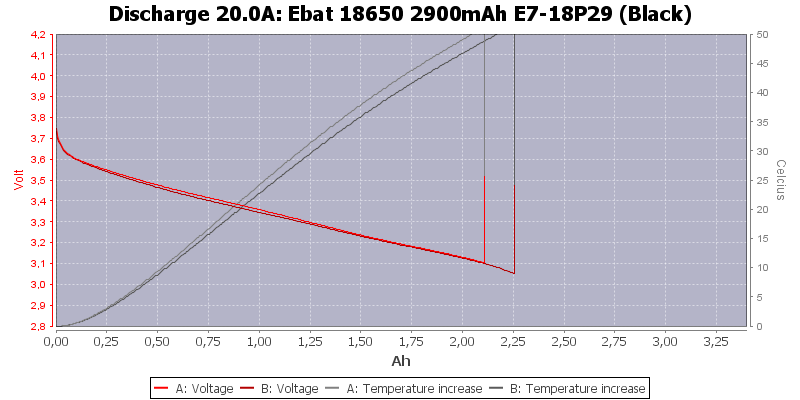 At 20A I had to stop.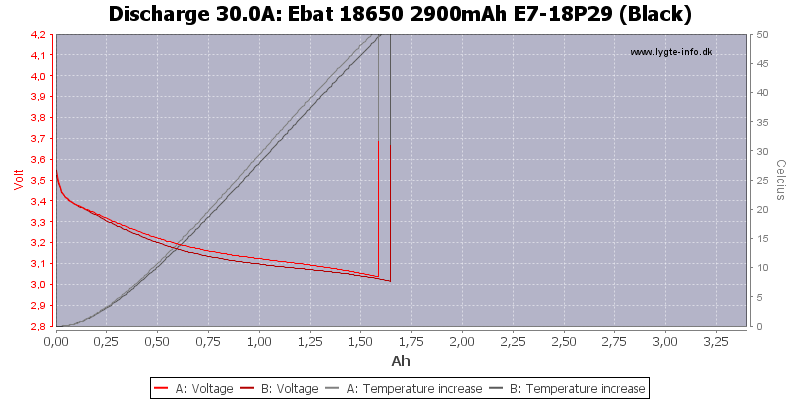 And also at 30A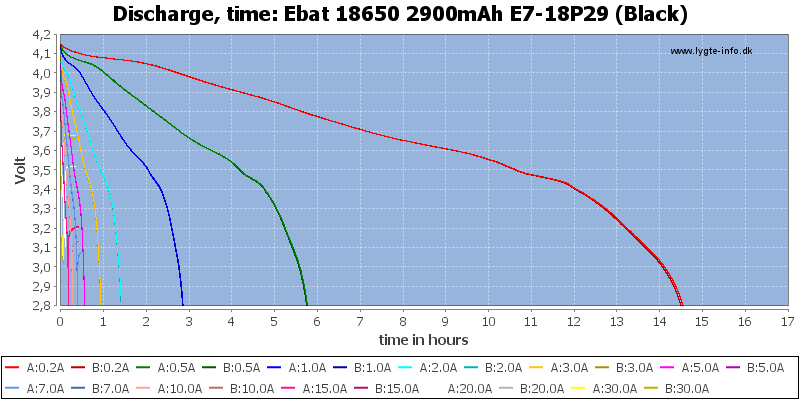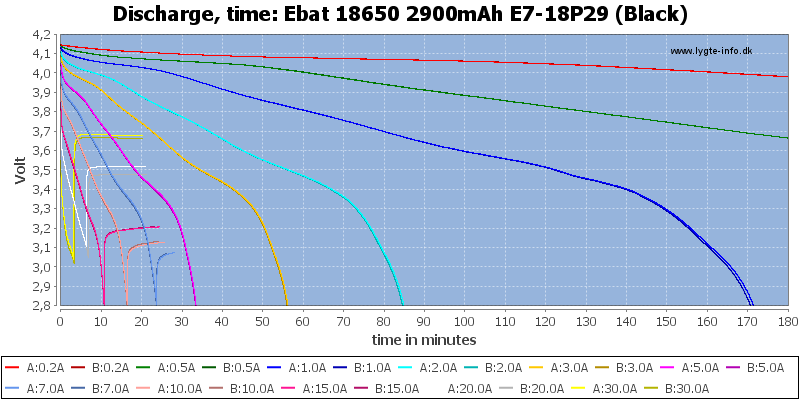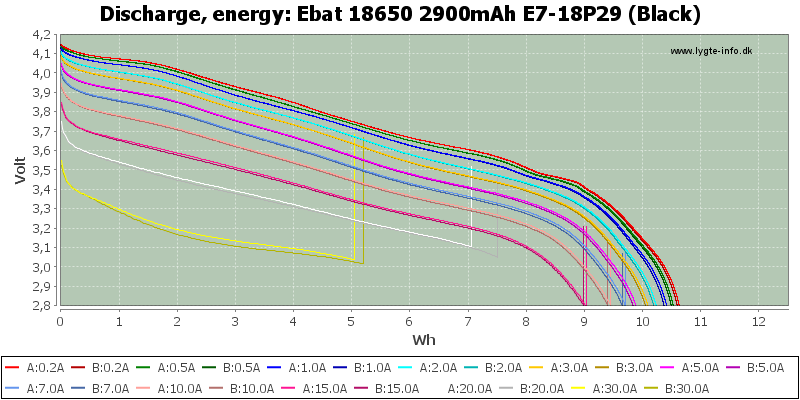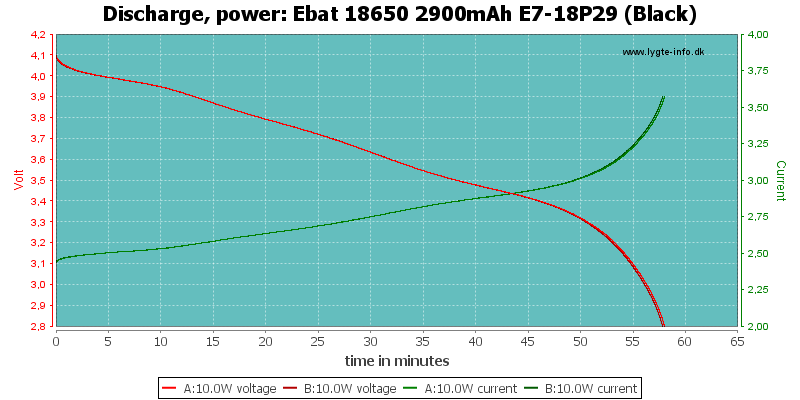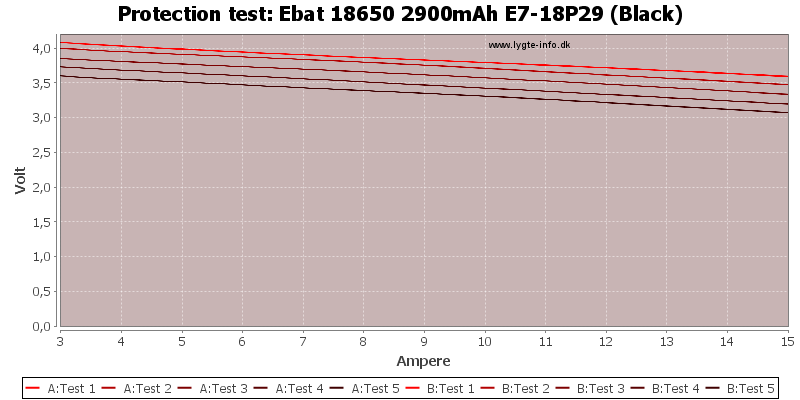 Conclusion



The cell look like good quality and it can deliver the rated current and capacity.





Notes and links



The batteries was supplied by Ebat for review.

How is the test done and how to read the charts
How is a protected LiIon battery constructed
More about button top and flat top batteries
Compare to 18650 and other batteries