Ebat 26650 5000mAh E7-26P50 (Black)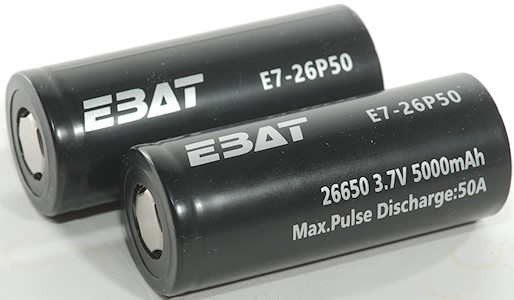 Official specifications:
Model: IMR26650 5000mah
Normal voltage: 3.7V
Normal capacity: 5000mah
Charging voltage: 4.2V ± 0.5V Oops, a missing zero, must be 0.05V
Discharging cut-off voltage: 2.5V
Max. Pulse Discharge Rate: 50A
Rechargeable: Yes
Size: 26±2mm Dia 65±1mm Length
Cycle life: > 500 times
Warranty: 12 months
Operation Temperature Range: Charge(0~45°C ) Discharge(-10~60°C )



A fairly high capacity and fairly high current, this looks interesting.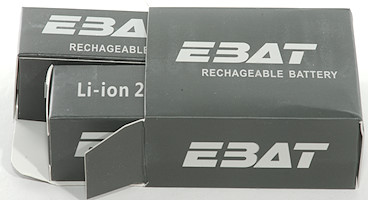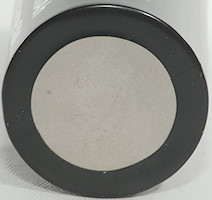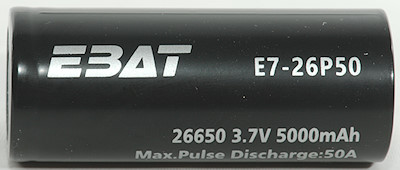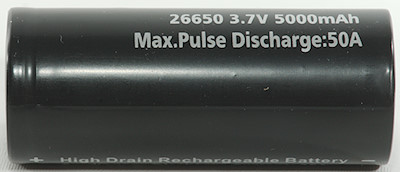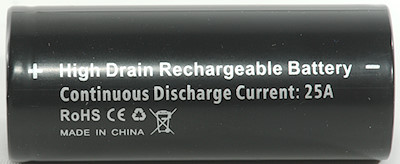 Discharge curve looks good, they tracks fairly well and capacity is nearly constant up to 15A.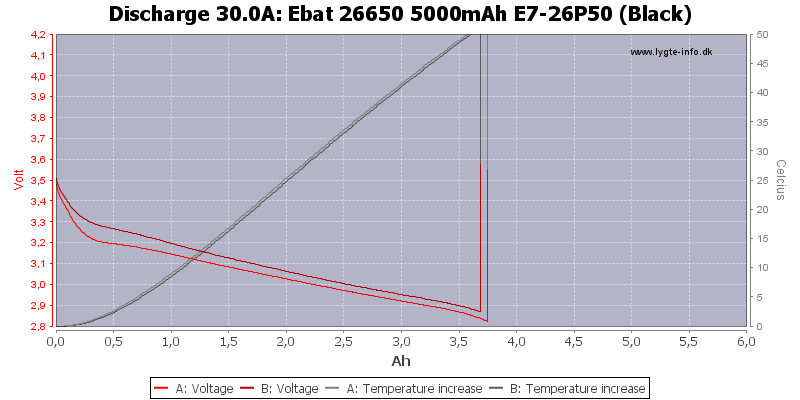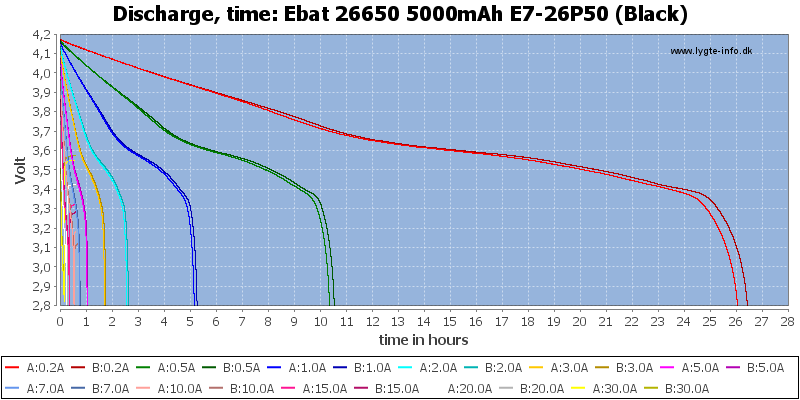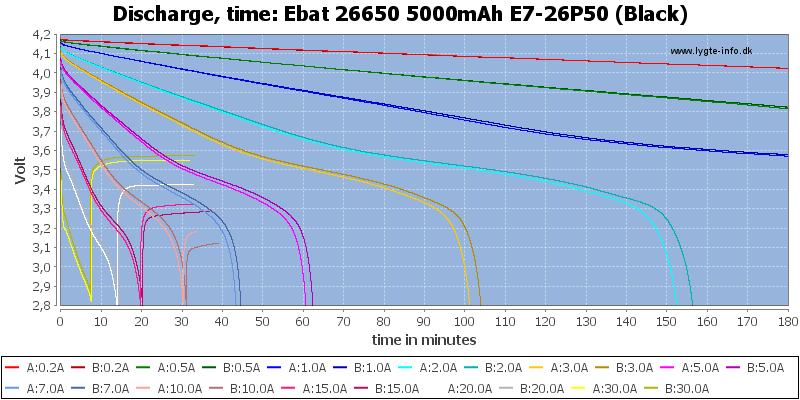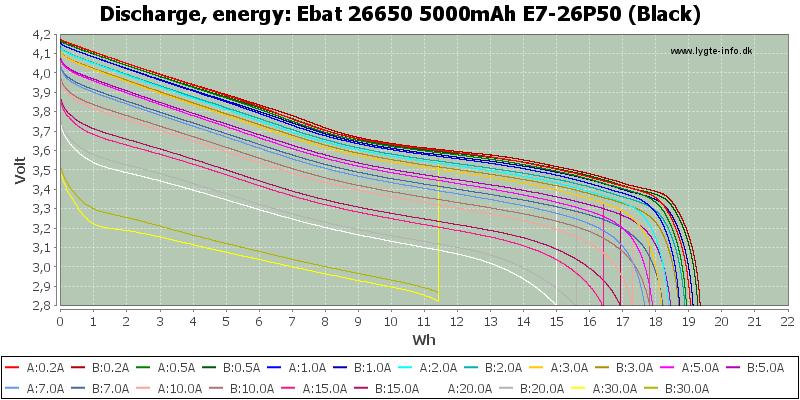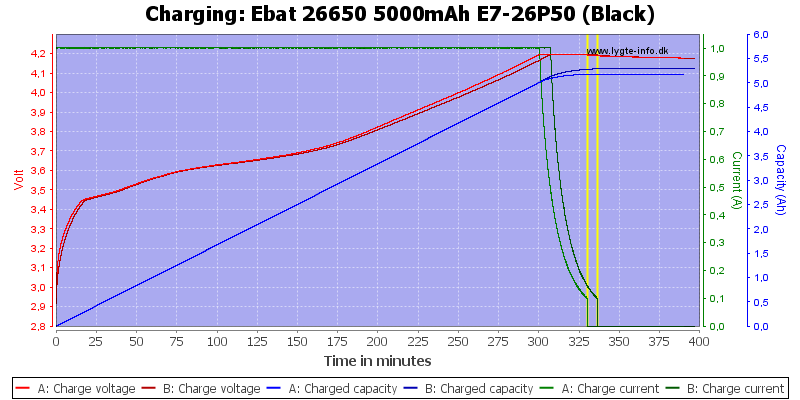 Conclusion



The cell looks good. This makes the cell is one of the top performers for 26650 at the current time.





Notes and links



How is the test done and how to read the charts
How is a protected LiIon battery constructed
More about button top and flat top batteries
Compare to 18650 and other batteries