Efest 16340 850mAh (Black) 2014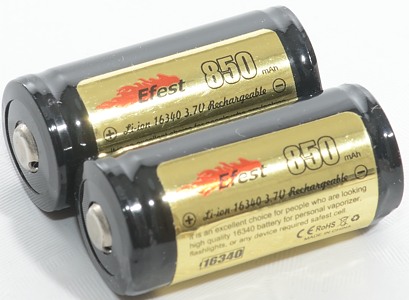 Official specifications:
Min Capacity: 850 mAh
Typical Capacity: 850 mAh
Nominal Voltage: 3.70V
Size: Max.16.63x33.98mm
Weight: 25g



The capacity is specified way to high as it usual is with 16340 batteries.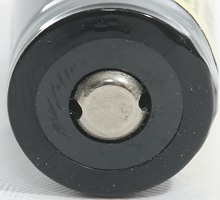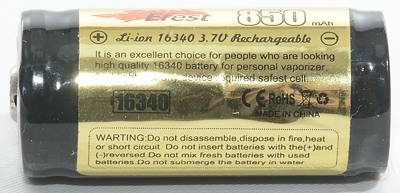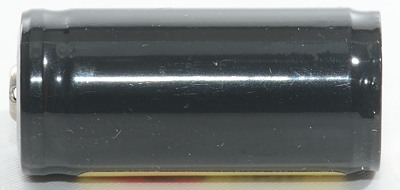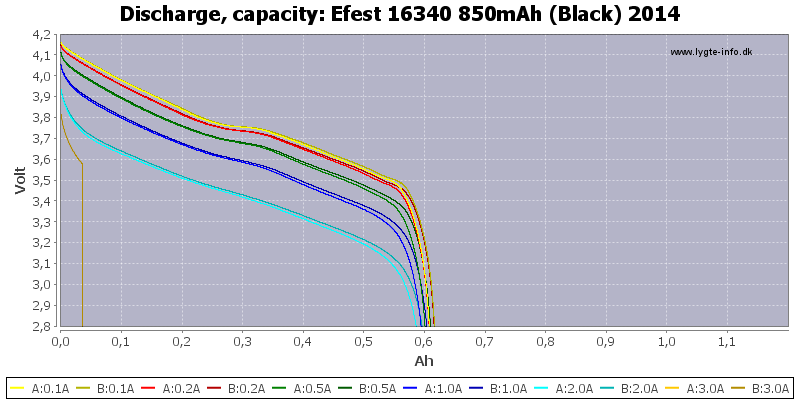 The battery has a very stable capacity, independently of load. This is much better than last time I tested this battery.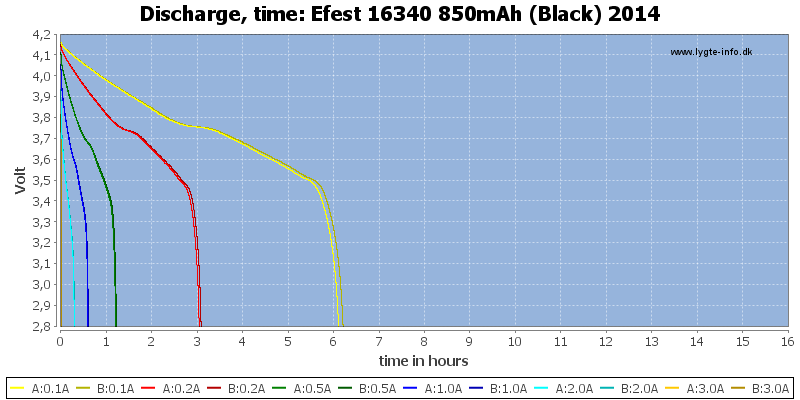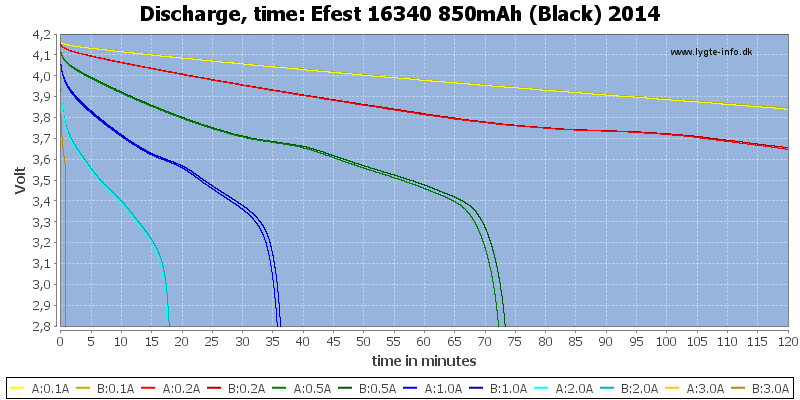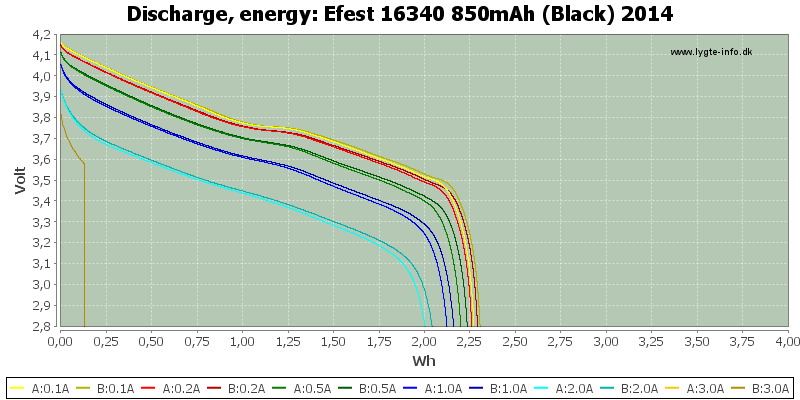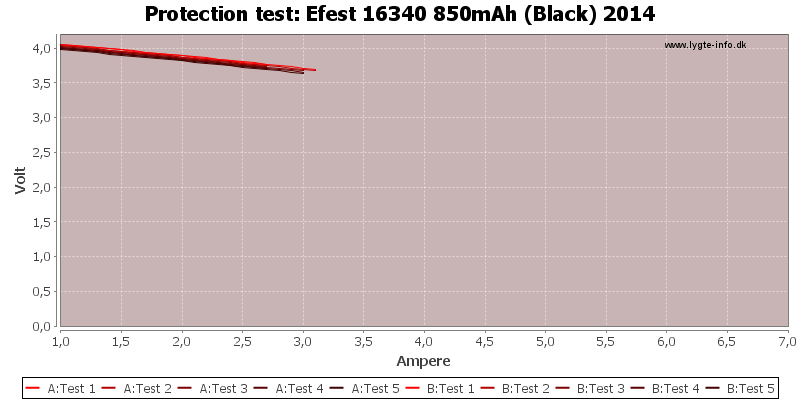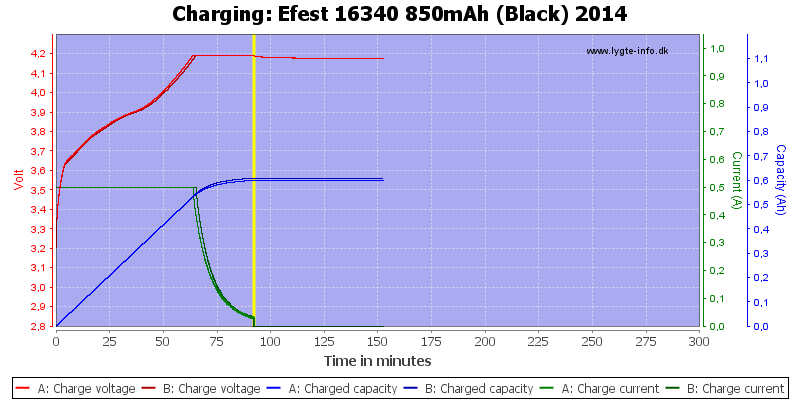 Conclusion



The battery does not have the highest capacity of 16340 batteries, but it does a good job in the 1A to 2A range, making it a good fit for many flashlights.
I will rate the battery as acceptable.




Notes and links



How is the test done and how to read the charts
How is a protected LiIon battery constructed
More about button top and flat top batteries
Comparison to other LiIon batteries