Efest 16340 850mAh (Black)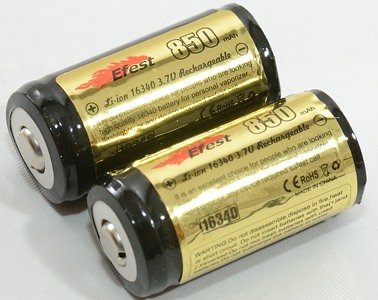 Official specifications:
Operating voltage: 3.70
Capacity: 850mAh
Ultra-high capacity and premium built quality
Protected to avoid over-charged or over-discharged
Built-in PCB protection board



This battery is a short 16340 battery, making it easier to fit instead of a CR123 battery.
The capacity is considerable lower than specified as is usual the case with 16340 batteries.
Internal resistance is calculated between 1A and 2A.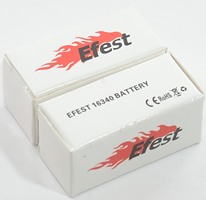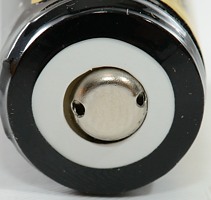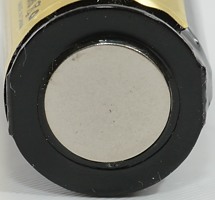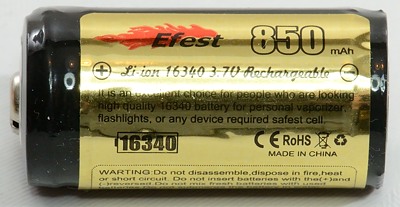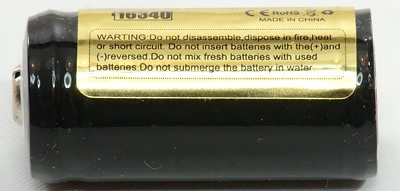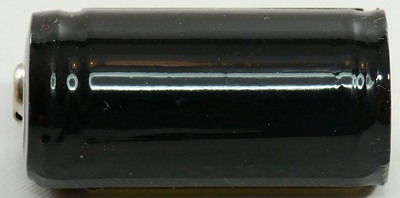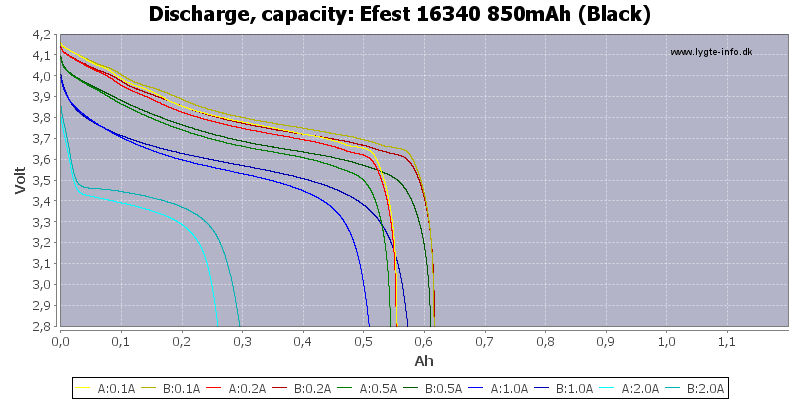 There is a large difference in performance between the two batteries, this is not good for use in series.
Their upper current limit is also rather low, the performance at 2A is not very good.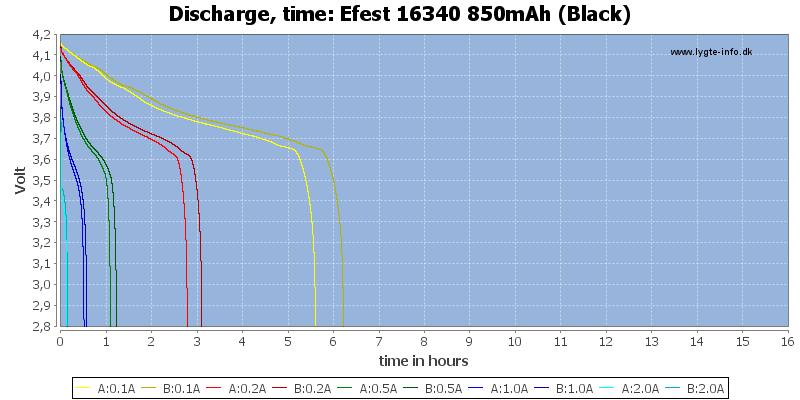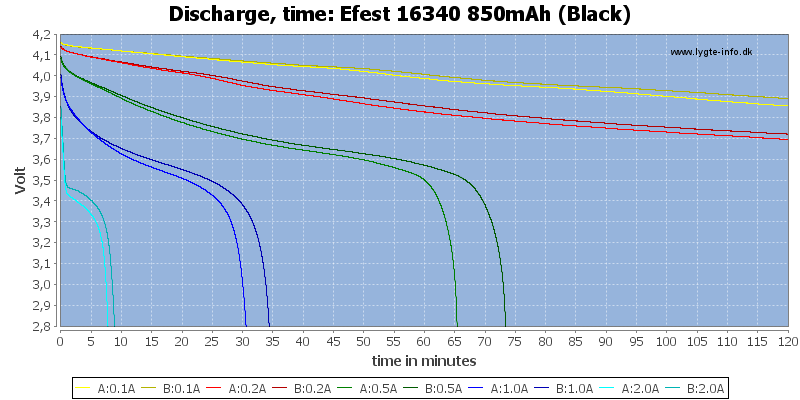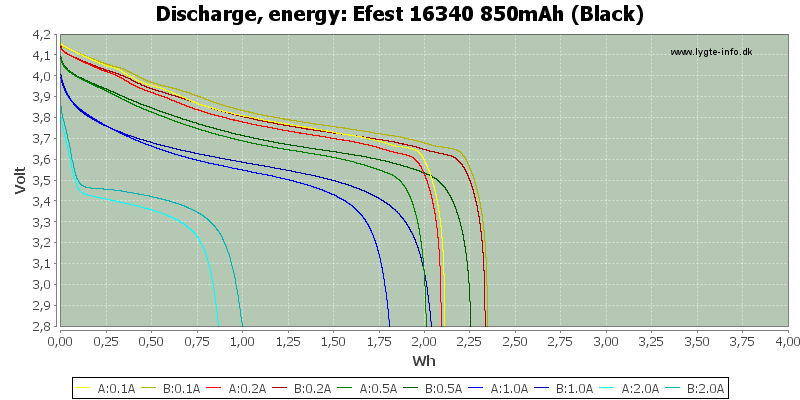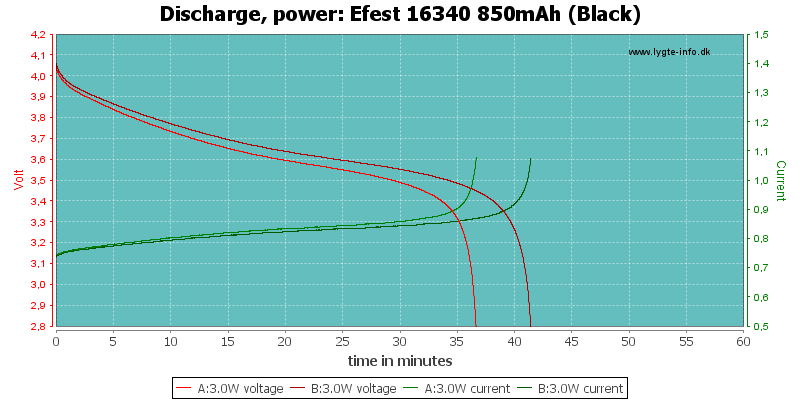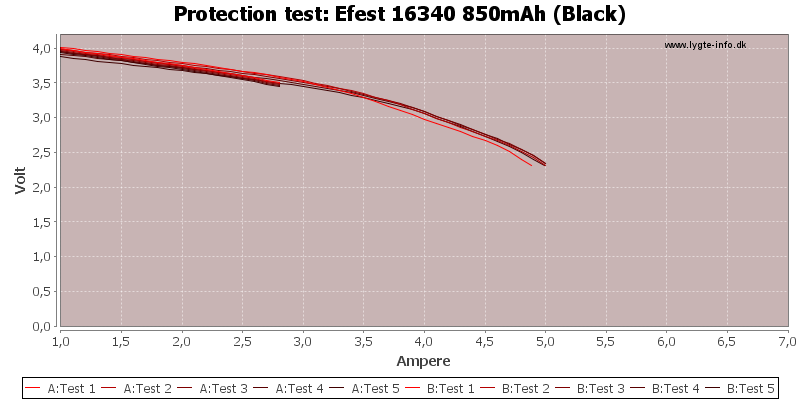 The two batteries does not have the same protection threshold , one is at 2.9A, the other at 5A.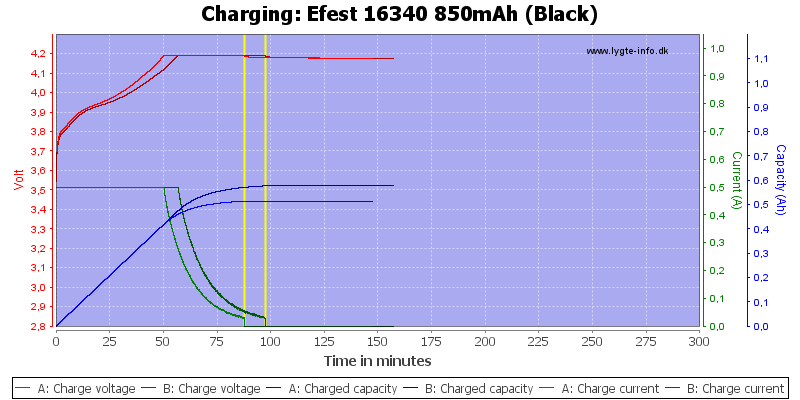 Conclusion



I am not very impressed with these batteries. They can be used on at a time, but with the differance in capacity, they are not very good for use in series.





Notes and links



The batteries was supplied by Efest for review.

How is the test done and how to read the charts
How is a protected LiIon battery constructed
More about button top and flat top batteries
Comparison to other LiIon batteries