Efest IMR18490 1100mAh (Red)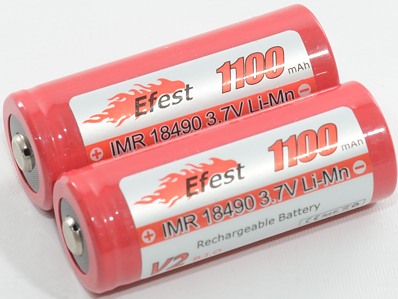 Official specifications:
Nominal Voltage: 3.7v
Battery Model: 18490 Capacity: 1100mAh
Positive: Nipple Top
Cycle Life:500 Cycles
Weight: 45g
Dimensions: 48.89mm (L) x 18.19mm (D)



The battery is a slightly short verions of a 18500 battery and because it is IMR it does not have protection.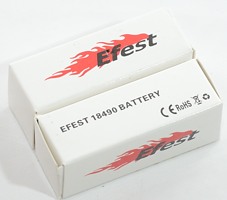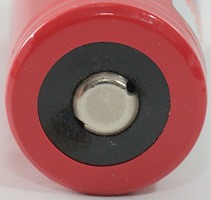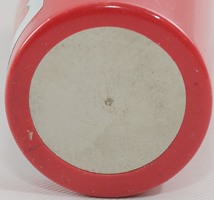 The rating of 1100mAh does fit very nicely with the measurements and the battery does also handle a 5A discharge current fine.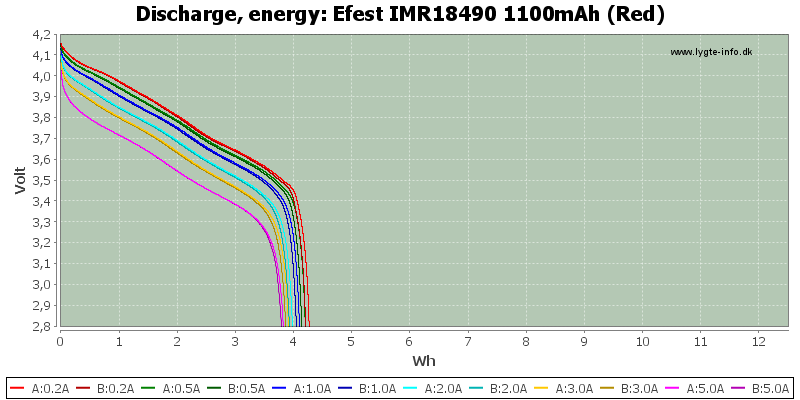 My test is discharging the battery and it cannot continue to deliver full current.








Conclusion



This cell works well at the currents I have tested.
At the current time I can only rate them acceptable, because Efest is a new company, and the batteries is not from one of the big brands.




Notes and links



The batteries was supplied by Efest for review.

How is the test done and how to read the charts
How is a protected LiIon battery constructed
More about button top and flat top batteries