Efest IMR18500 1000mAh (Purple) 2016


Official specifications:
Model: 18500 High Drain
15A Discharge
Capacity: 1000mah
Material: Li-Mn
Flat Top
Size:18.39(D)*49.79(L)mm



These batteries are rated for high current and low capacity, but something is wrong. They have fairly high capacity and cannot deliver high current.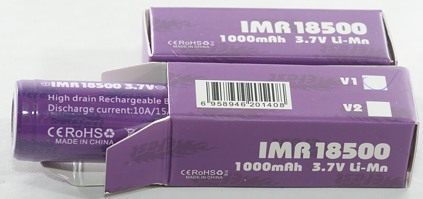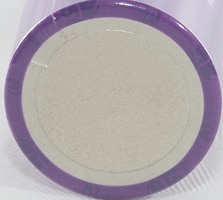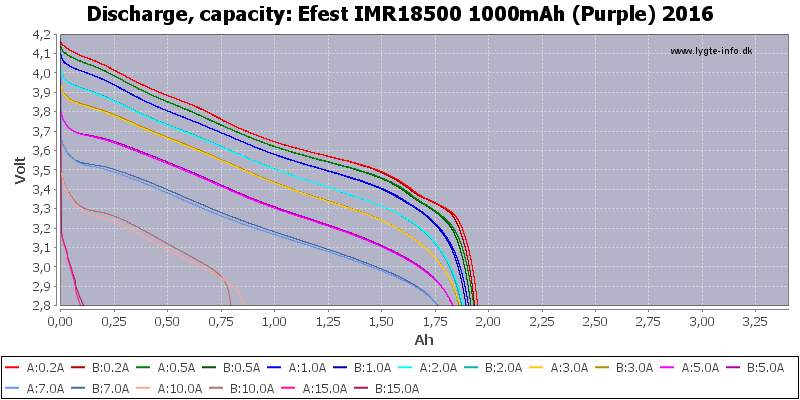 The discharge curve looks good, tracking is just about perfect and the cell has nearly double the rated capacity. The cells can handle 7A, but neither 10A or 15A




At 7A the cell heat up, but nothing serious.




At 10A the cell do not have time to heat.








Conclusion



The batteries looks good for high capacity 18500 cells, but they are not high current cells.
Efest must have made a mistake when wrapping these cells.





Notes and links



The batteries was supplied by Efest for review.

As an extra test I did a 1A cycle on my calibrated SkyRC MC3000 and it showed 1906mAh.

How is the test done and how to read the charts
How is a protected LiIon battery constructed
More about button top and flat top batteries
Compare to 18650 and other batteries