Efest IMR18500 V1 1100mAh (Red)


Official specifications:
Brand /model: IMR 18500-1100mAh 3.7V
spec: Lithium 18500-1100mAh 3.7V
Material: IMR
Size(mm); 50(L)*18(D)
Weight(g): 45g



This battery is a IMR 18500, i.e. it is shorter than the usual 18650 batteries! It does also have less capacity.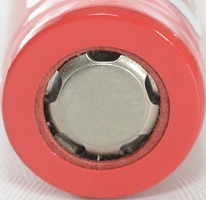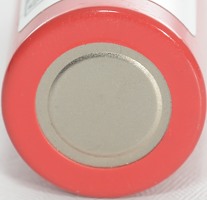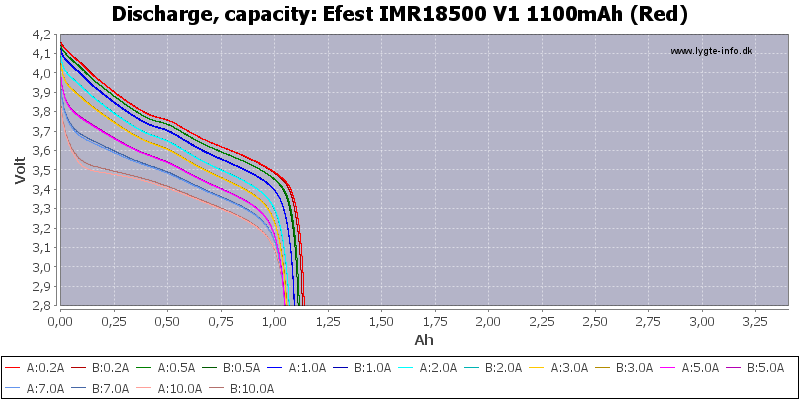 The batteries does track nicely and has nearly the same capacity at any load.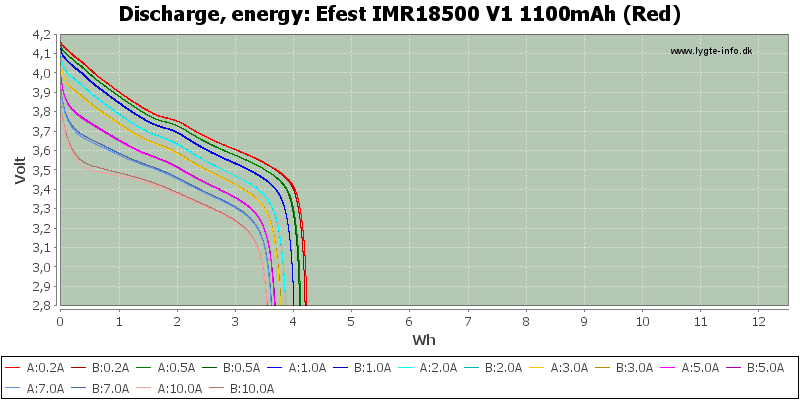 The low capacity can be seen here, the battery is nearly empty before I am finished with the test.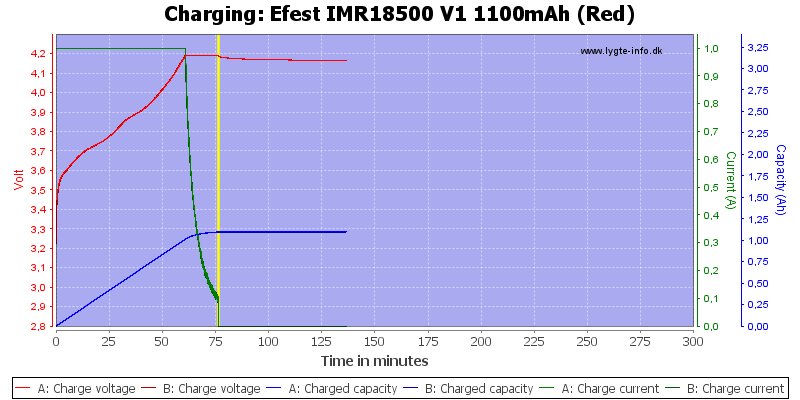 Conclusion



These IMR batteries have very good performance at any load, but the capacity is, of course, not that high (For just 15mm more length, it is possible to get double capacity).
At the current time I can only rate them acceptable, because Efest is a new company, and the batteries is not from one of the big brands.





Notes and links



The batteries was supplied by Efest for review.

How is the test done and how to read the charts
How is a protected LiIon battery constructed
More about button top and flat top batteries