Efest IMR18650 3000mAh (Purple) 2016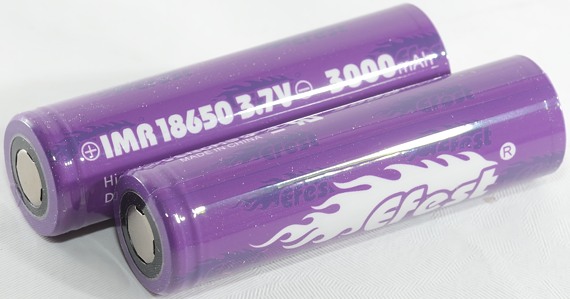 Official specifications:
Rated capacity: 3000mAh
Nominal voltage: 3.7V
Max charging current: 4A
Standard charge: 2A
Max continuous discharge current: 35A
Pulse discharge current: 60A
Charging temperature range: 0°C ~ 45°C
Discharging temperature range: -20°C ~ 75°C
Inner resistance: 20mOhm
Cell size: 18.5mm x 65.20mm


High capacity and high current cell.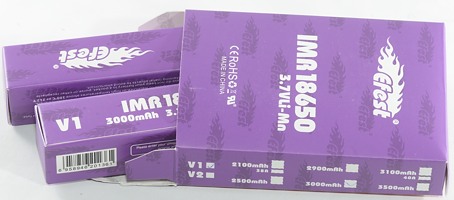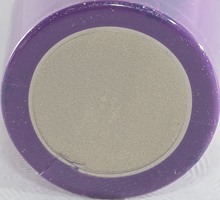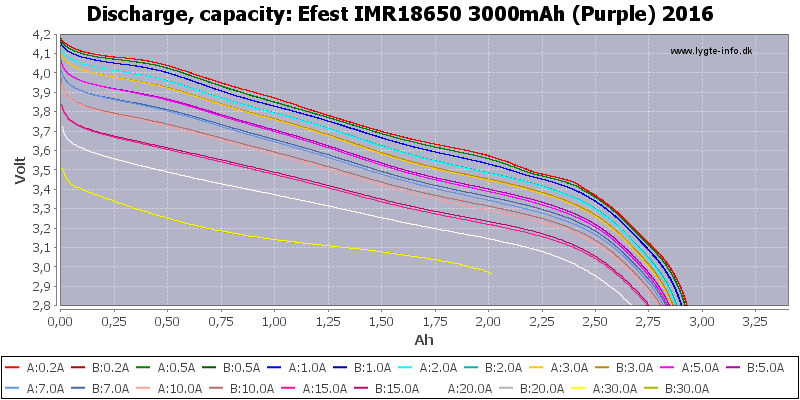 The cell is very good up to 20A, but at 30A I terminate the test due to temperature. The tracking between the cells shows that they are very well matched.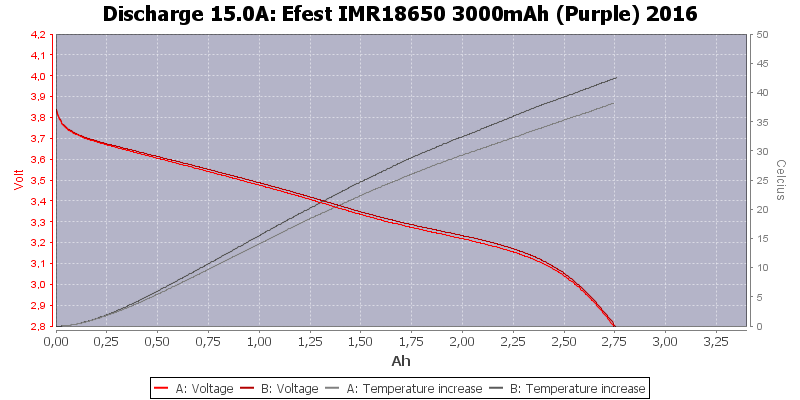 Temperature raise at 15A load, to get the real cell temperature add (about) 25°C to the temperature.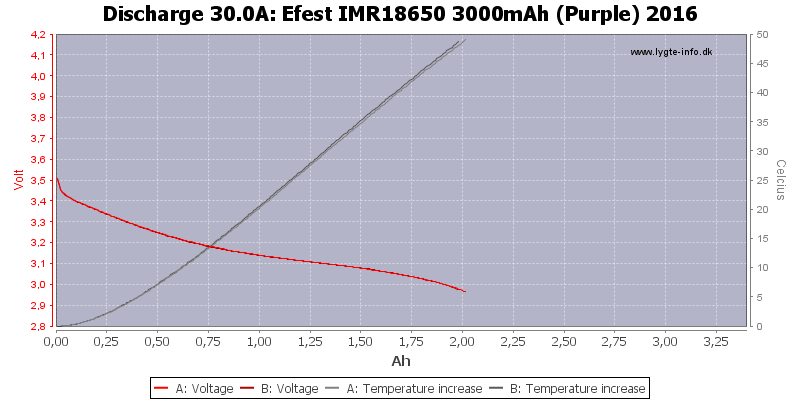 I had to stop here, my rig melts at this temperature (I hope to improve this).
This is also the maximum discharge temperature for the battery.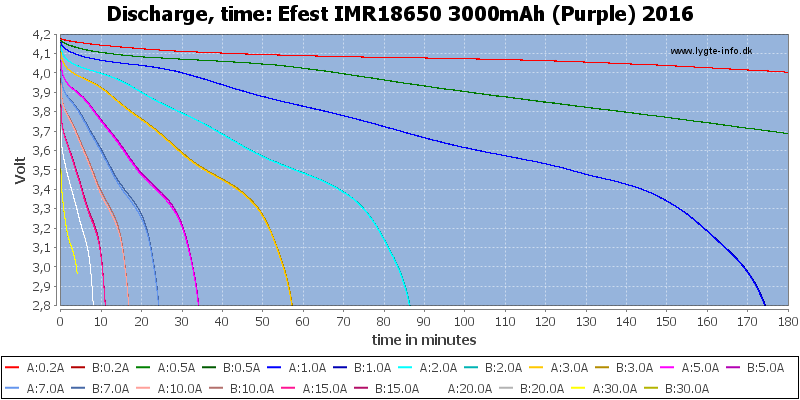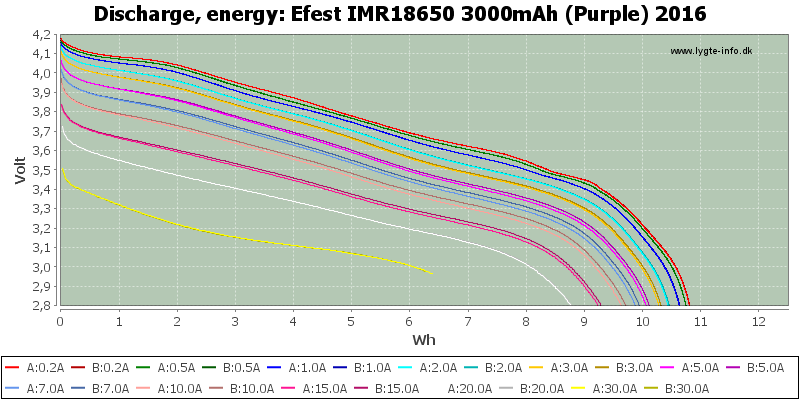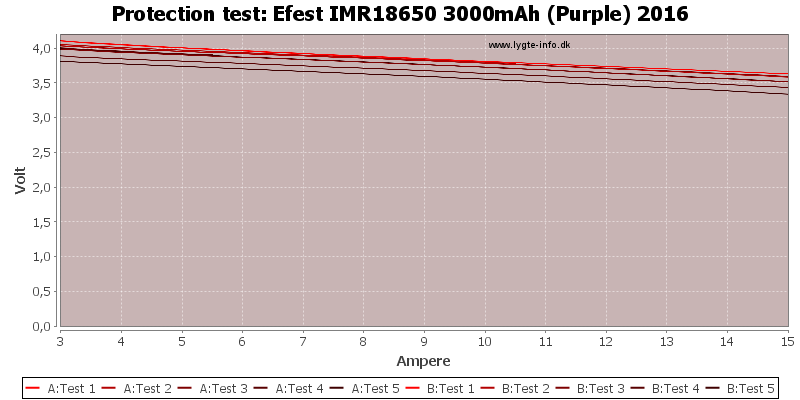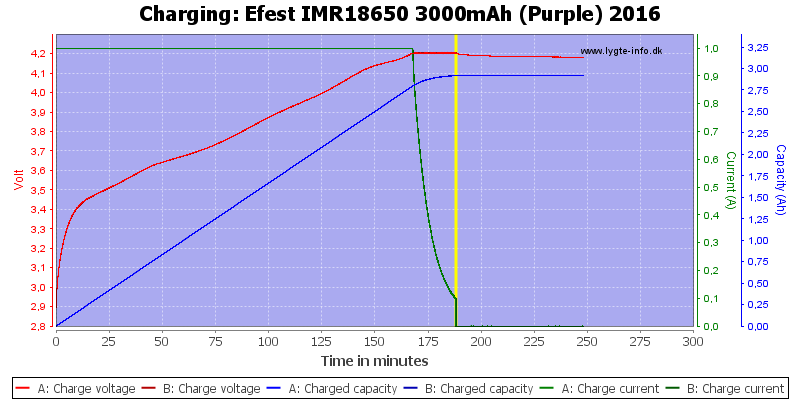 Conclusion



The battery has very good performance, 20A is no problem, at 30A it is probably best not to use continious discharge.





Notes and links



The batteries was supplied by Efest for a review.

Improvements to test stations
How is the test done and how to read the charts
How is a protected LiIon battery constructed
More about button top and flat top batteries
Compare to 18650 and other batteries