Efest IMR18650 3100mAh (Purple) 2016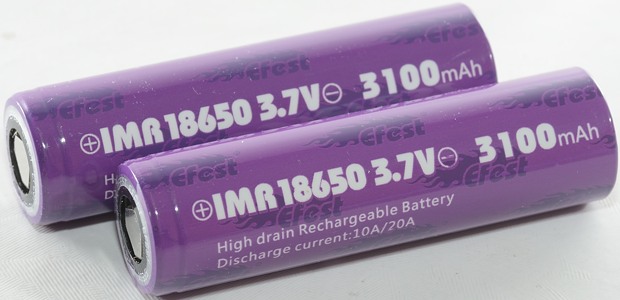 Official specifications:
Typical Capacity: 3100 mAh
Nominal Voltage: 3.7V
Discharge End Voltage: 3.0V
Standard Charging Current: 1.5A
Charging Voltage: 4.20+-0.05V
Max Discharging Current: 20A



High capacity and high current, but the official rating cannot be a continuous rating.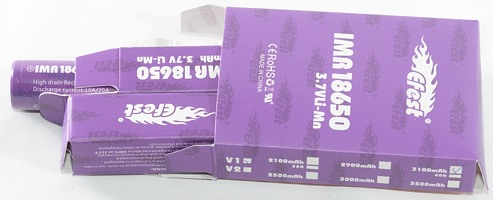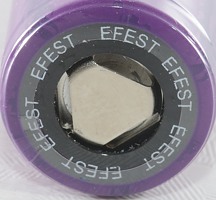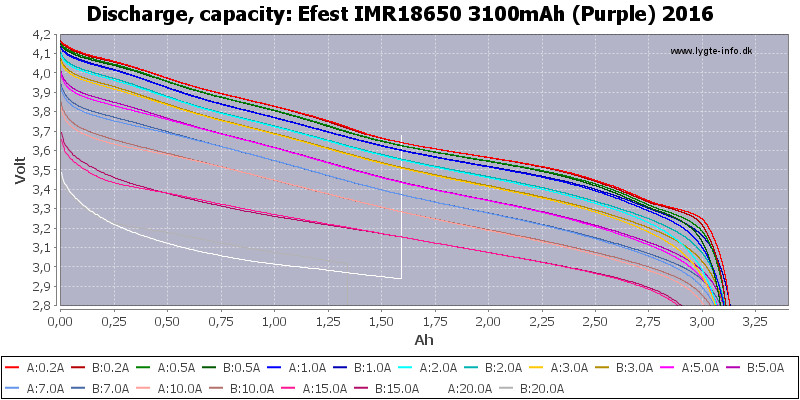 The cells track very good and has nearly constant capacity up to 15A, but 20A is too much.




At 20A one cell gets very hot and I shut down, the other dies.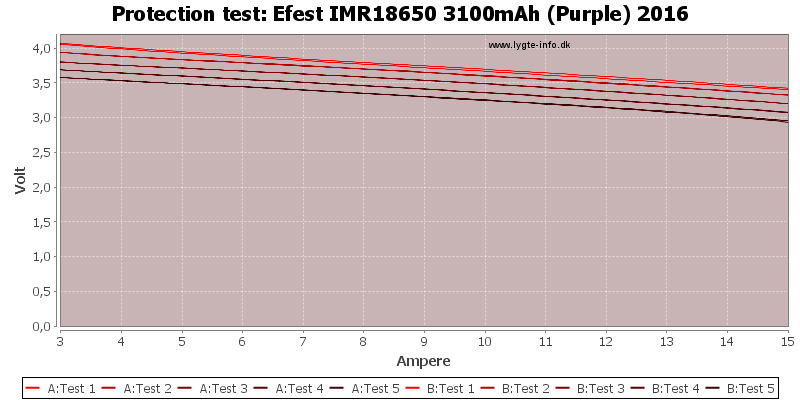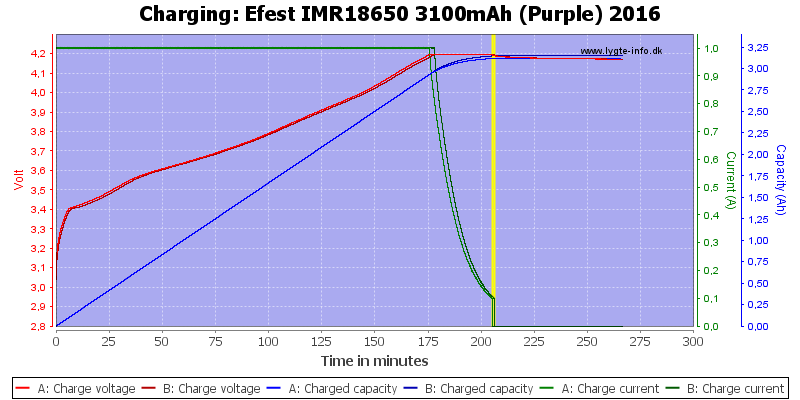 Conclusion



The batteries are good, but they cannot deliver 20A





Notes and links



The batteries was supplied by Efest for a review.

How is the test done and how to read the charts
How is a protected LiIon battery constructed
More about button top and flat top batteries
Compare to 18650 and other batteries