Elfeland BRC18650 3800mAh (Red)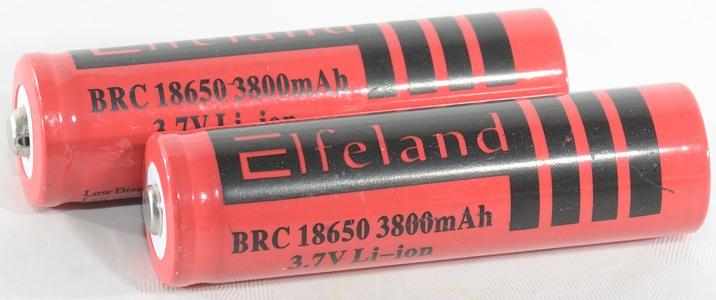 Official specifications:
Battery Type:18650 battery
Voltage: 3.7v
Capacity: 3800mAh
Charge Time: about 6~8hours
Rechargeable Times: about 500~700
Material: Li-ion Battery
Dimensions: 6.5 x 1.7 cm(L x Dia)
Color: Blue/Red



These batteries are rated a bit higher than possible and the two tested cells has very different weight (both weight less than a quality 18650).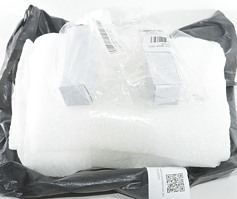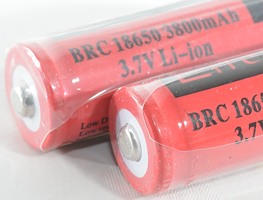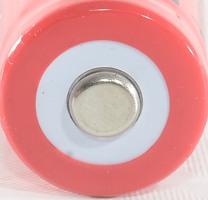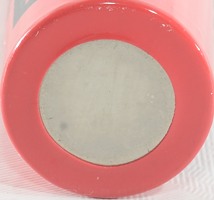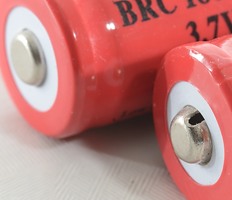 Notice the different plus pole on the two cells.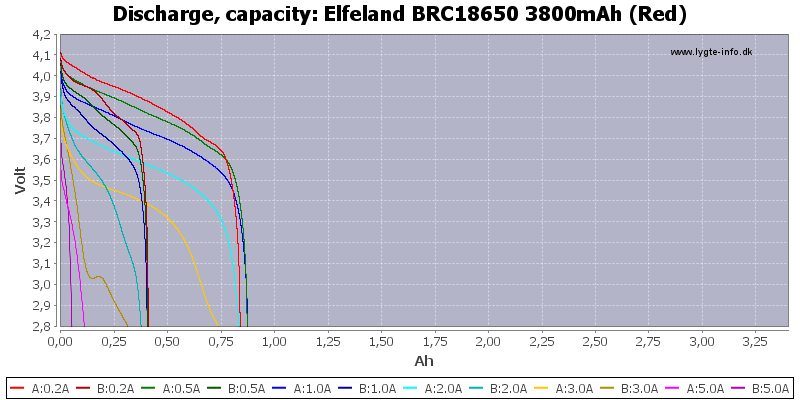 As expected they are not very good cells and they are also very different.




With the very low energy contents they do not get very warm.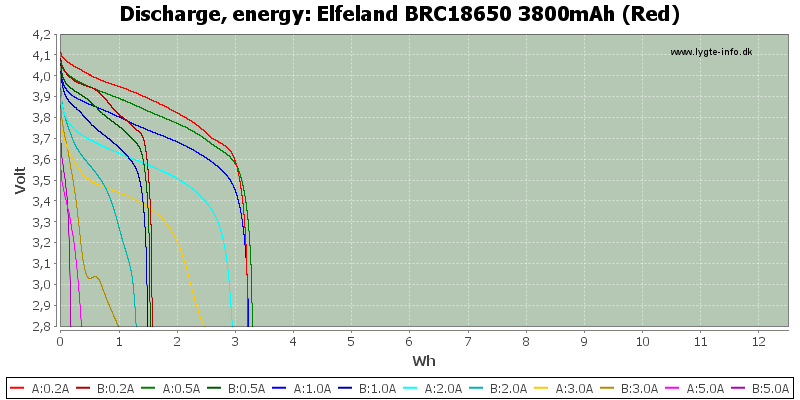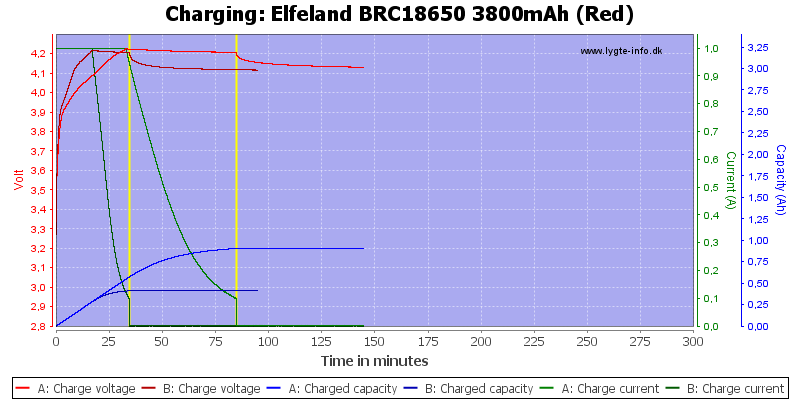 Conclusion



These cells are specially made bad cells.

The rating can only be bad.




Notes and links



The A cell with vent holes weighs 35.1g and the B cell without vent holes weighs 24.4 grams

How is the test done and how to read the charts
How is a protected LiIon battery constructed
More about button top and flat top batteries
Compare to 18650 and other batteries