Eneloop AA BK-3HCC 2450mAh (Black)


Official specifications:
Cell size: AA / LR6 / R6 / MN1500
Dimensions (radius x length): 14.5 x 50.4mm
Mass: 30g
Nominal capacity: 2550 mAh
Brand name: Panasonic Eneloop Pro
Cell type: LSD NiMH (low self-discharge nickel metal hydride)
Memory effect: No (can be topped-up with no long-term capacity reduction)
Cell voltage: 1.2V
Colour: Black
Charge retention after: 1 year 85% (stored at 20°C)

Maximum temperature raise at different discharge currents: 1A:+1,2°C, 2A:+3,0°C, 3A:+5,3°C, 5A:+10,8°C, 7A:+16,4°C, 10A:+21,2°C,

The newest generation eneloop where the Panasonic name is in large types. I got these batteries from directly from Japan.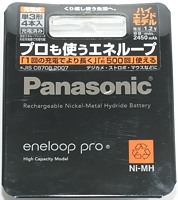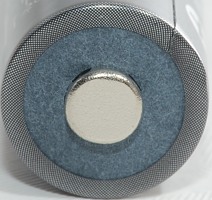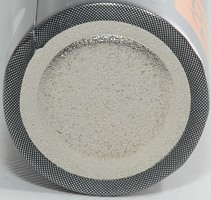 Like last generation eneloop these batteries can handle high current draw.








Conclusion



Like all eneloop I have tested this is very good batteries.





Notes and links



The batteries was supplied by a reader for a review.

How is the test done and how to read the charts
Compare to other AA/AAA batteries: Alkaline/NiMH/Lithium