Eneloop pro AAA BK-4HCDE 930mAh (Black)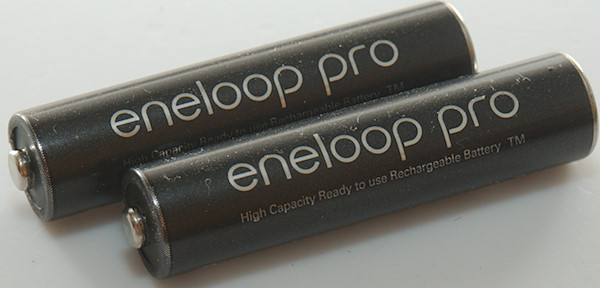 Official specifications:
Voltage: 1.2V
Chemistry NiMH
Minimum capacity: 930mAh
Low self discharge: 85% after one year
Cycle life: 500 cycles.


Maximum temperature raise at different discharge currents: 1A:+2,3°C, 2A:+5,4°C, 3A:+8,7°C, 5A:+13,1°C
A newer generation eneloop high capacity AAA cell.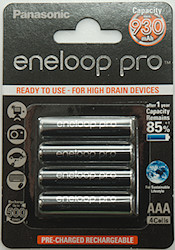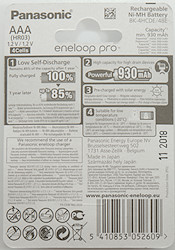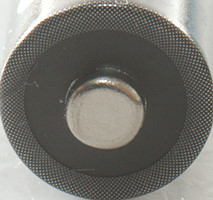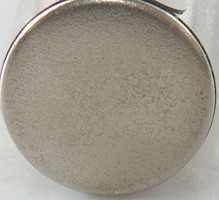 The discharge curves look standard for NiMH and are fairly well matched.








Conclusion



This generation has slightly more capacity than the 4HCC type, but the difference is minor.
It is a good NiMH cell, but usually the PRO versions of eneloop has shorter lifetime than the regular version.




Notes and links



How is the test done and how to read the charts
Compare to other AA/AAA batteries: Alkaline/NiMH/Lithium