EnerPower+ 18650 2200mAh (Blue)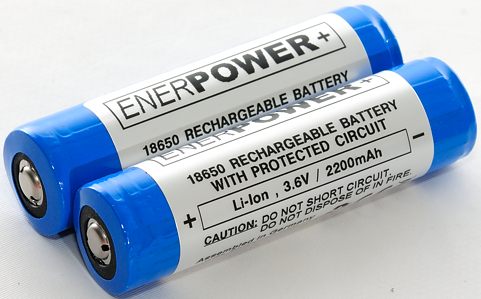 Official specifications:
Lithium-ion battery of the 3rd Enerpower generation
Nominal voltage: 3.7V
Capacity: 2200mAh
Minimum capacity: 2200mAh
Standard charging current: 500mAh for 5.5 hours to 4.2 V
Maximum charge current 2000mA
Protection circuit: 7 A
Deep discharge protection: at 3V
Button top
Nickel base plate for added durability
Diameter: 18mm Length: 69mm
Weight: 45g
CE certification
Production in Germany!



This battery has a low internal impedance and has nearly the same capacity at all tested loads.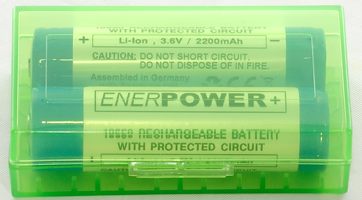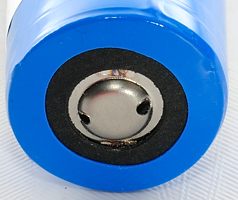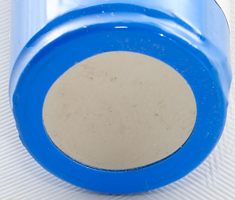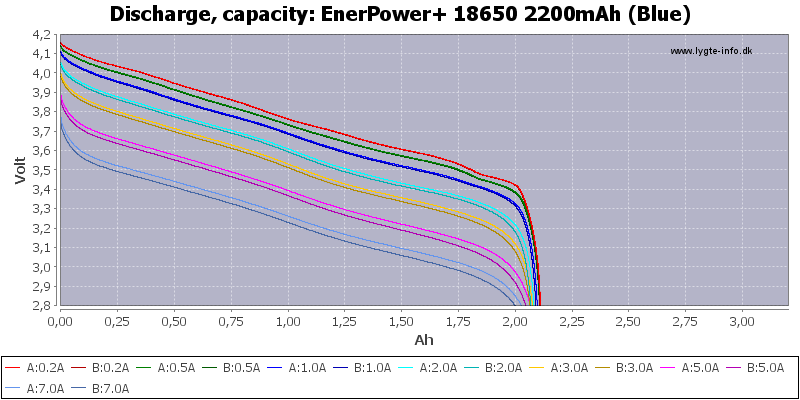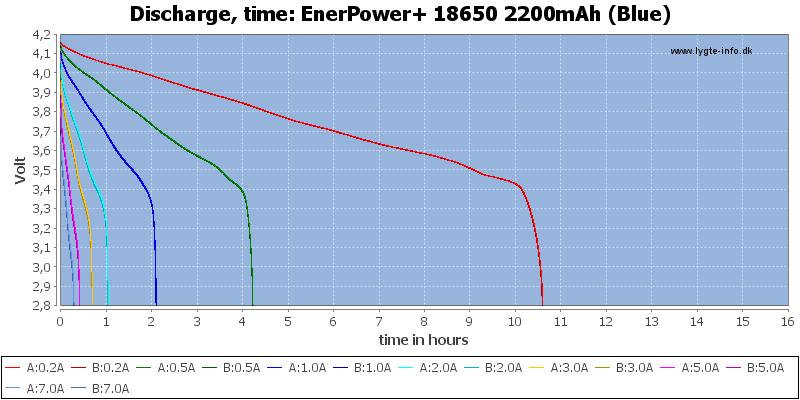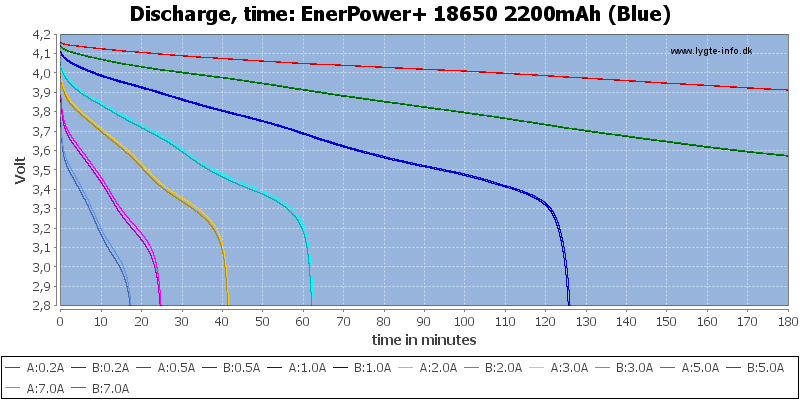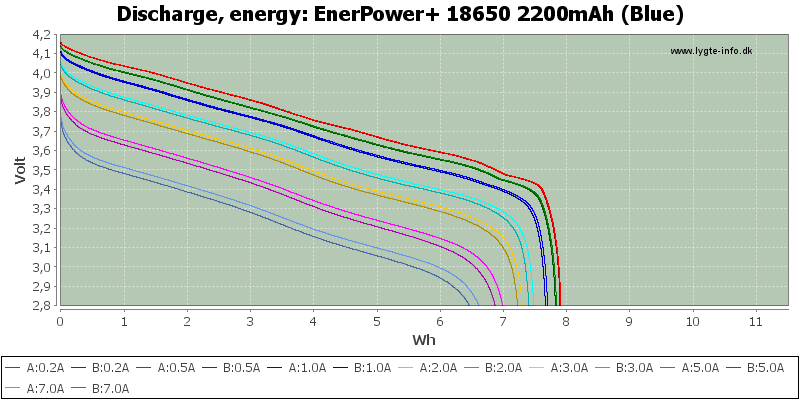 Because the voltage is lower at higher loads, the energy will be lower, even when the capacity is the same.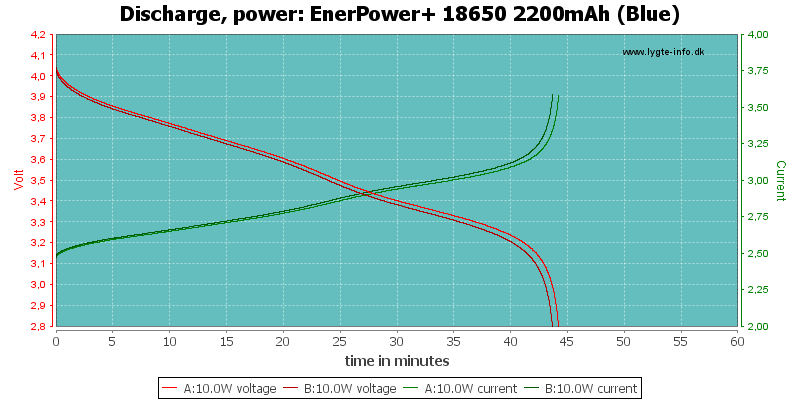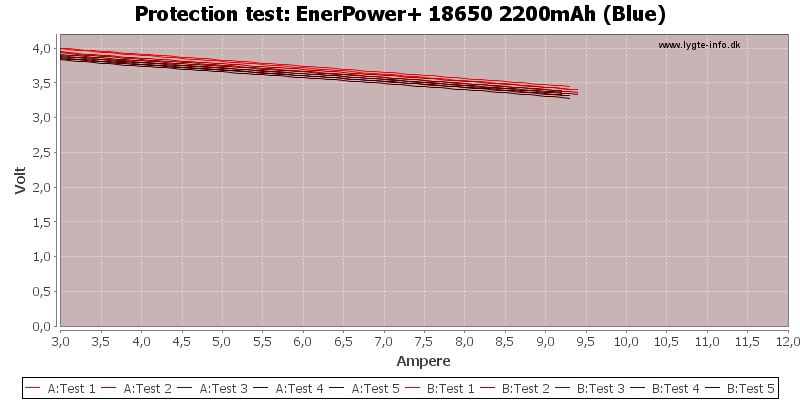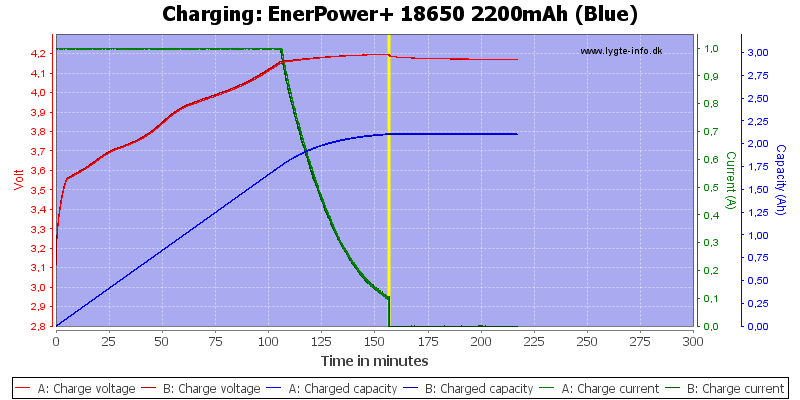 Conclusion



This battery is a lower capacity battery, but works well at higher discharge currents.
All in all a very good battery.





Notes and links



The batteries was supplied by ENERDan for review.

How is the test done and how to read the charts
How is a protected LiIon battery constructed
More about button top and flat top batteries