EnerPower+ 18650 2900mAh (Blue)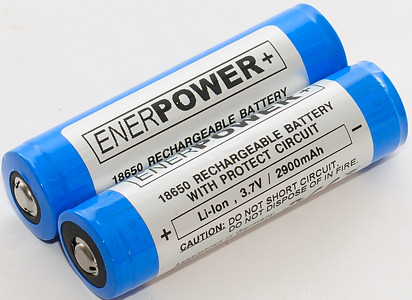 Official specifications:
Panasonic NCR18650 2900 mAh
Minimum capacity: 2750mAh
Standard charging current: 580mAh for 5.5 hours to 4.2 V
Maximum charge current 2000mA
Protection circuit: 7 A
Deep discharge protection: at 3V
Raised positive nipple
Nickel base plate for added durability
Diameter: 18.3 mm
Length: 69.2 mm
Weight: 47g
CE certification



This battery has a different plus pole than most other high capacity LiIon batteries, it uses the small diameter button.
The cell used can be discharged down to 2.5 volt, in my test I only discharges to 2.8 volt, i.e. I do not measure the full capacity. But then, not all lights will be able to use the full capacity.





Shipping was in a plastic box within a sealed plastic bag.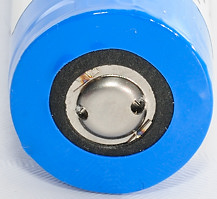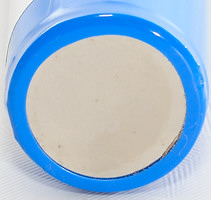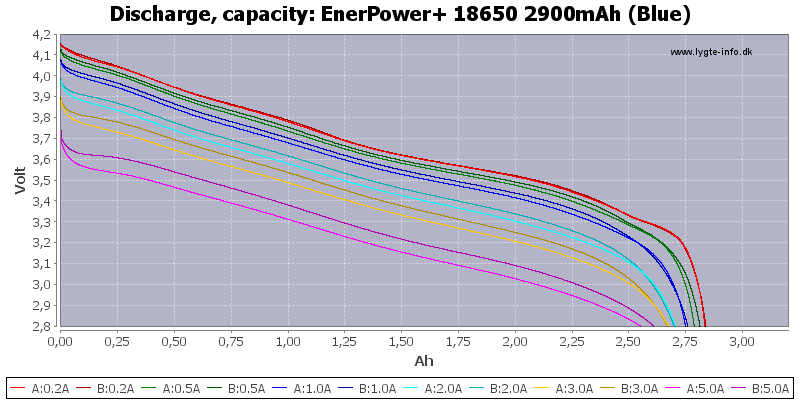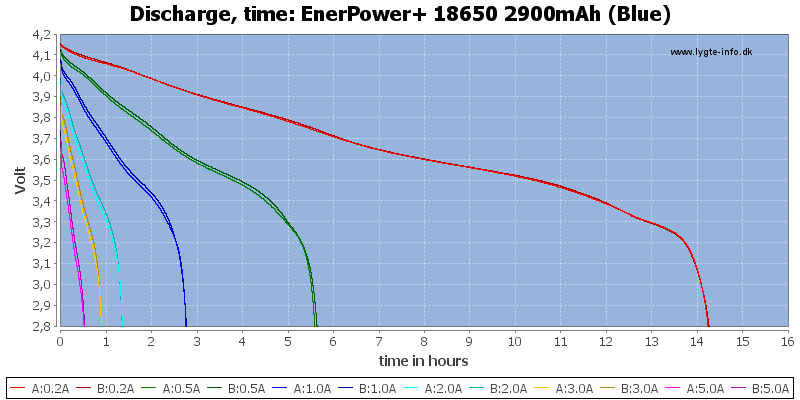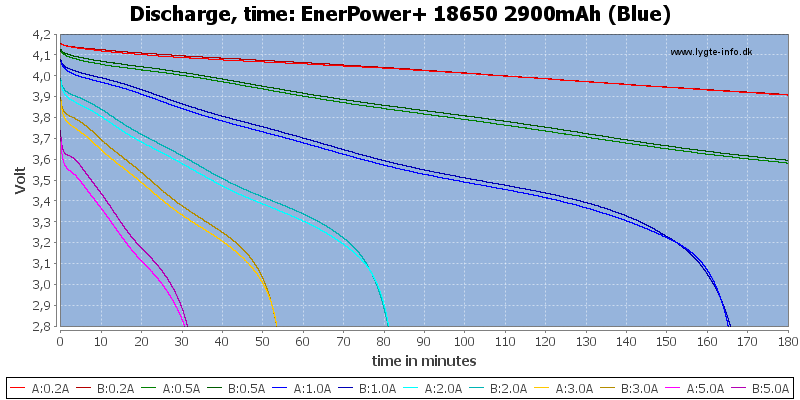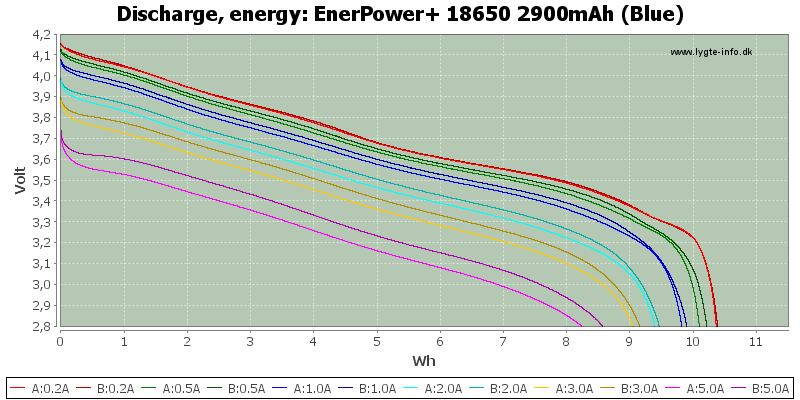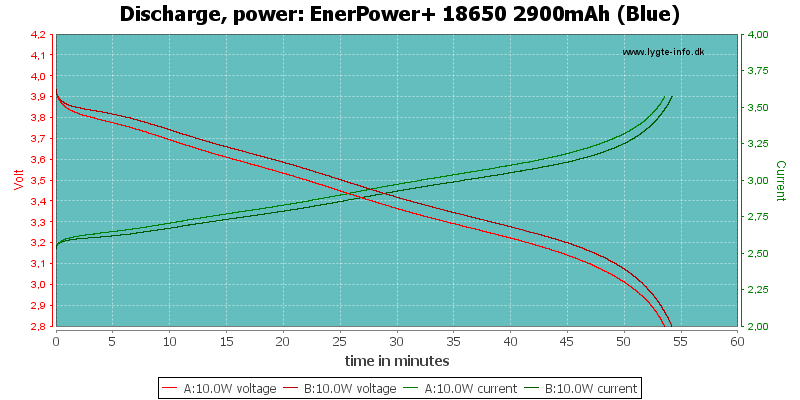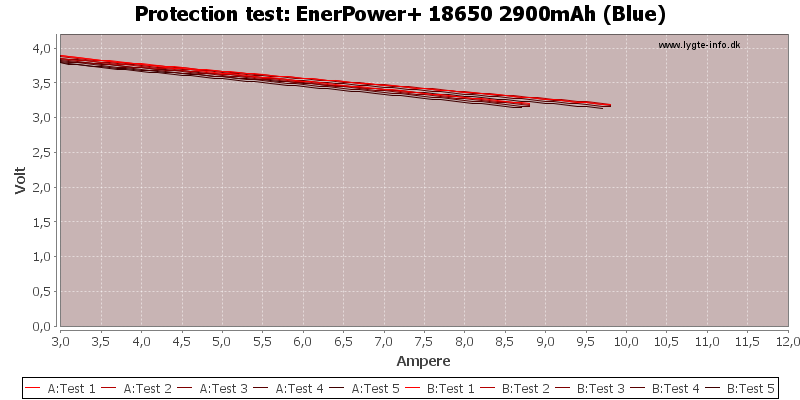 The two batteries had 1A difference in trip current and also a difference in internal impedance, one battery was 0.12 ohm and the other was 0.10 ohm.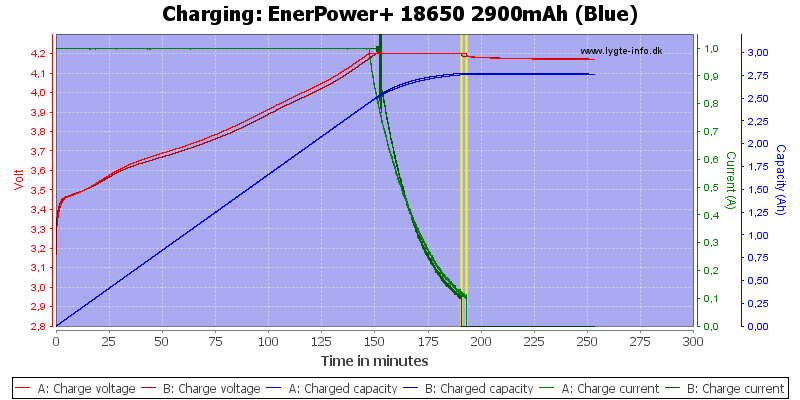 My charger (Power supply) did have a slight problem with the low impedance of one of the batteries, as can be seen where it changes from CC to CV. This has no impact on the actual test.





Conclusion



This battery uses a good cell, this secures many things:
The batteries does match in capacity, i.e. they can be used in series.
The battery is very safe.
The battery has the specified capacity.

The use of a small button top makes this battery interesting for some application, but the price for this top is that the battery is one of the longer 2900 mAh batteries.
All in all a (very) good battery (I do not like the difference between the batteries thus the brackets around (very)).

Note: ENERDan has improved the welding process, this will probably secure that all batteries has the same low internal resistance.





Notes and links



The batteries was supplied by ENERDan for review.

How is the test done and how to read the charts
How is a protected LiIon battery constructed
More about button top and flat top batteries