EnerPower+ 32600 6000mAh (Yellow)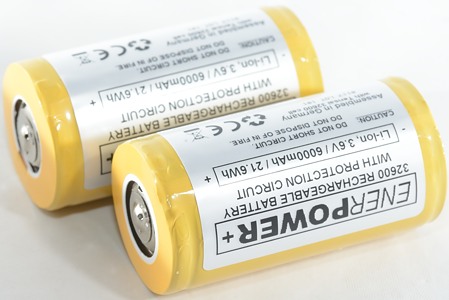 Official specifications:
Nominal voltage: 3.6V
Nominal capacity: 6000mAh



This size is same diameter as D cells, but slightly longer. The capacity is fairly low for the size of the cell (This is as expected).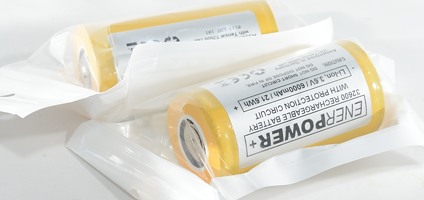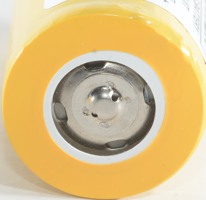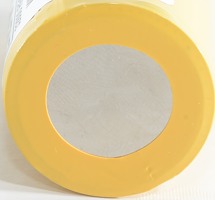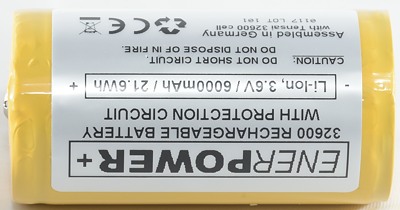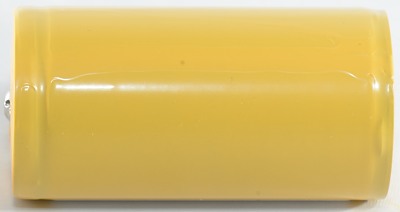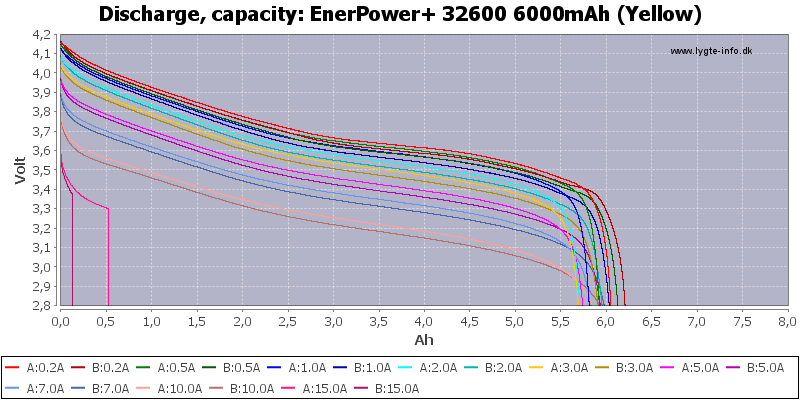 The discharge curves looks fairly good, but not perfect, there is a capacity difference between the cells.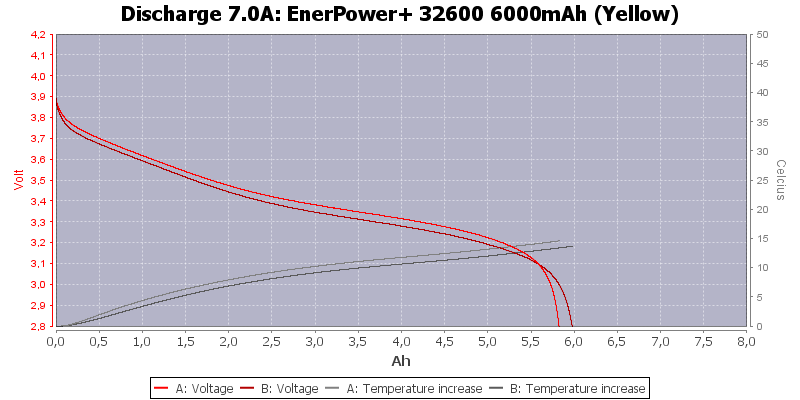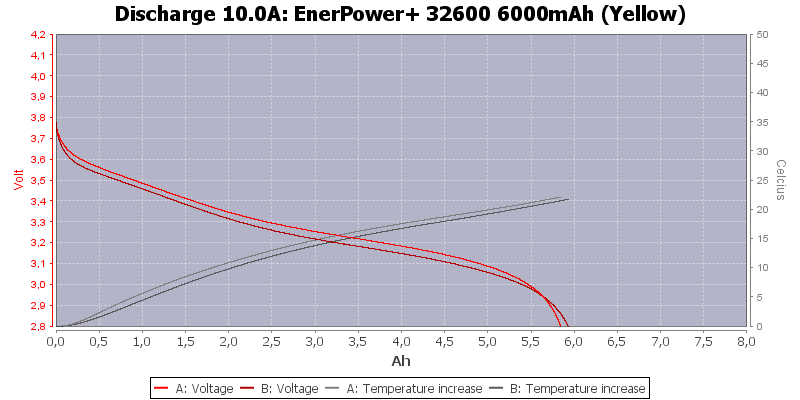 The cell did not really get warm, the protection circuit tripped before I could draw enough current to really heat the cell.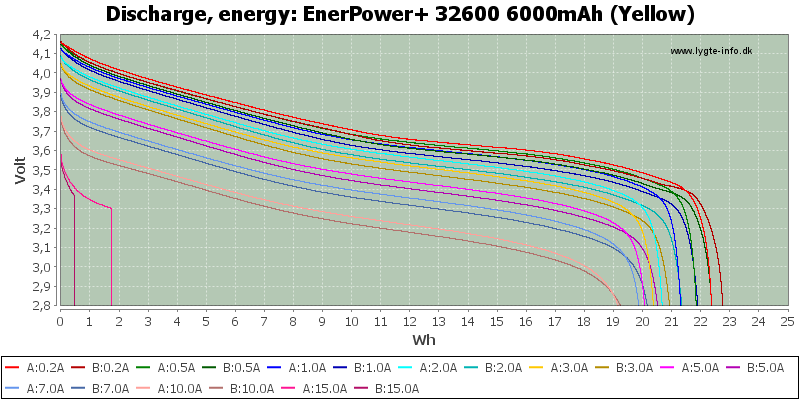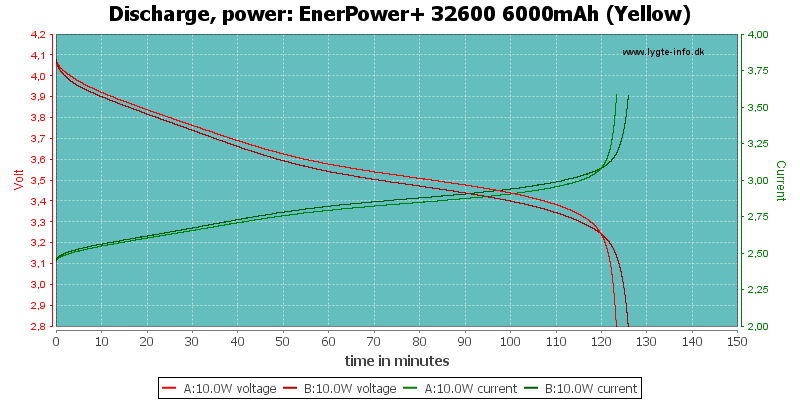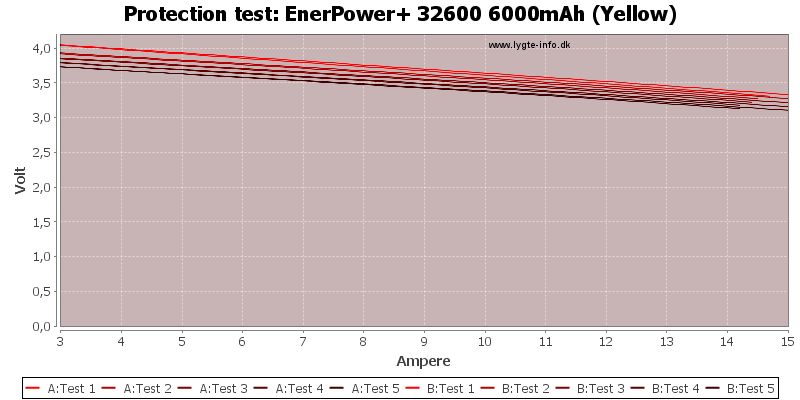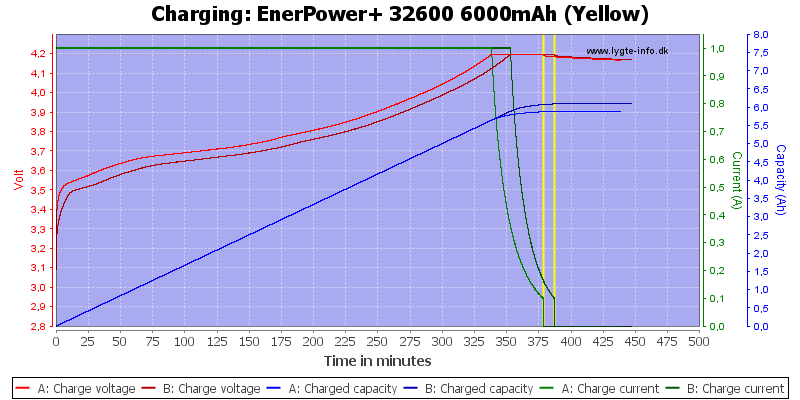 Conclusion



With larger size LiIon batteries there is not much extra capacity, but the voltage stays high for longer.

Performance is as expected for this size battery.





Notes and links



The batteries was supplied by Enerpower for review.

How is the test done and how to read the charts
How is a protected LiIon battery constructed
More about button top and flat top batteries
Compare to 18650 and other batteries