Enercig 18650 2500mAh (Gray)


Official specifications:
Nominal discharge capacity: 2,500mAh
Nominal voltage: 3.6V
Standard charge: CCCV, 1.25A, 4.20 ± 0.05 V, 100mA cut-off
Rapid charge: CCCV, 4A, 4.20 ± 0.05 V, 100mA cut-off
Charging time: Standard charge : 180min / 100mA cut-off
Rapid charge: 60min (at 25°C) / 100mA cut-off
Max. continuous discharge: 20A(at 25°C), 60% at 250 cycle
Discharge cut-off voltage: 2.5V
Cell weight: 45.0g max
Cell dimension: Height : 64.85 ± 0.15mm, Diameter : 18.33 ± 0.07mm
Operating temperature (surface temperature): Charge : 0 to 50°C (recommended recharge release < 45°C), Discharge: -20 to 75°C (recommended re-discharge release < 60°C)
Storage temperature (Recovery 90% after storage): 1.5 year -30~25°C, 3 months -30~45°C, 1 month -30~60°C



A high current battery with good capacity.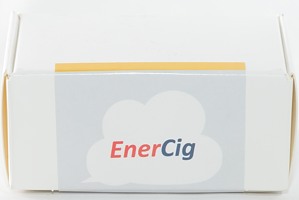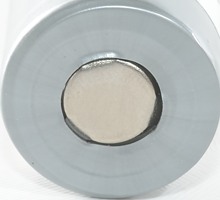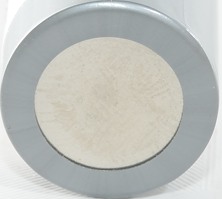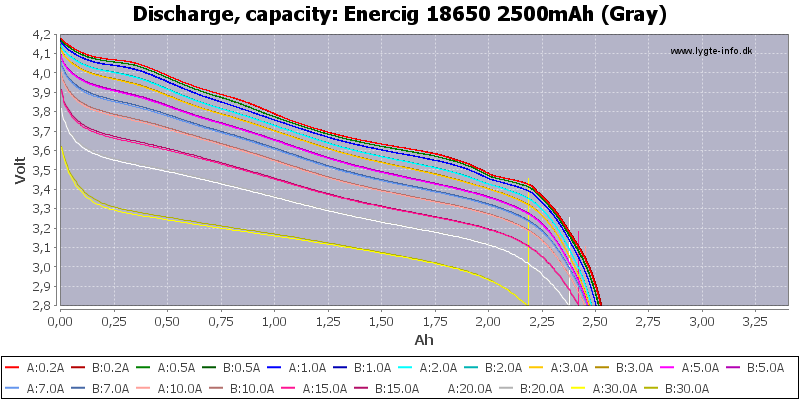 The discharge curves looks good, they track perfectly and capacity drops very slowly with load.




At 20A the temperature raise is acceptable, but the battery is hot at the end of a discharge.




At 30A the temperature raise is a bit on the high side, i.e. the battery is about maximum temperature.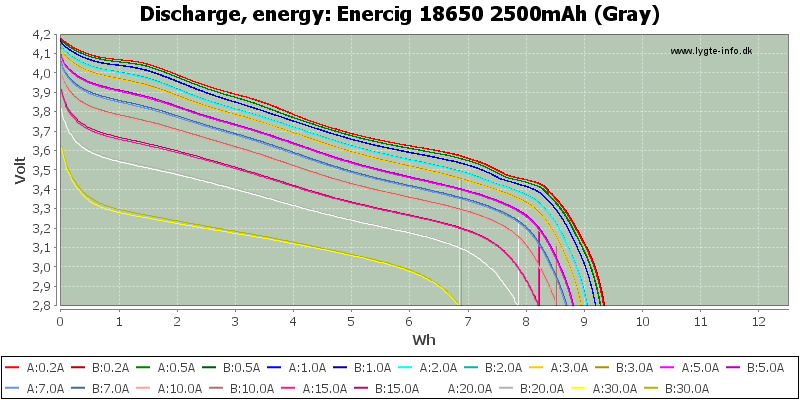 Conclusion



This is a very good high current battery, but performance cannot match some of the newest batteries.





Notes and links



The batteries was supplied by ENERDan for review.

How is the test done and how to read the charts
How is a protected LiIon battery constructed
More about button top and flat top batteries
Compare to 18650 and other batteries