Enercig 18650 3200mA (Purple)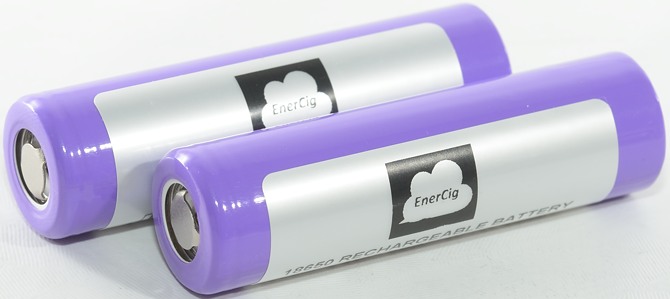 Official specifications:
Energy (Power) Std. charge / discharge Nominal: 3200 mAh, Minimum: 3100 mAh
Nominal Voltage Average: 3.67V
Standard charge: Constant current: 0.5C (1550mA), Constant voltage: 4.2V, End current (Cut off): 50mA
Max. Charge Voltage 4.2 ± 0.05V
Max. Charge Current 1.0 C (3100mA)
Standard discharge: Constant current: 0.2C (620mA), End voltage (Cut off): 2.5V
Max. Discharge Current 10A
Weight Approx. Max. 49.0 g
Cycle life: 500 cycles fast charge/discharge to 70%
Operating Temperature Charge 0 ~ 45°C, Discharge -20 ~ 60°C
Storage Temperature (for shipping): 1 month -20 ~ 60°C, 3 month -20 ~ 45°C, 1 year -20 ~ 20°C



Regular high capacity cells.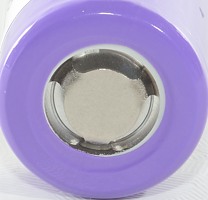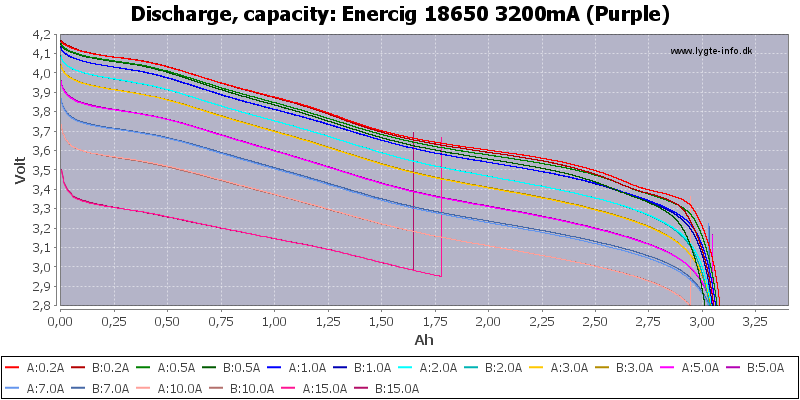 The discharge curves has very good tracking and nearly constant capacity up to 7A. At 15A discharge I had to stop early due to temperature.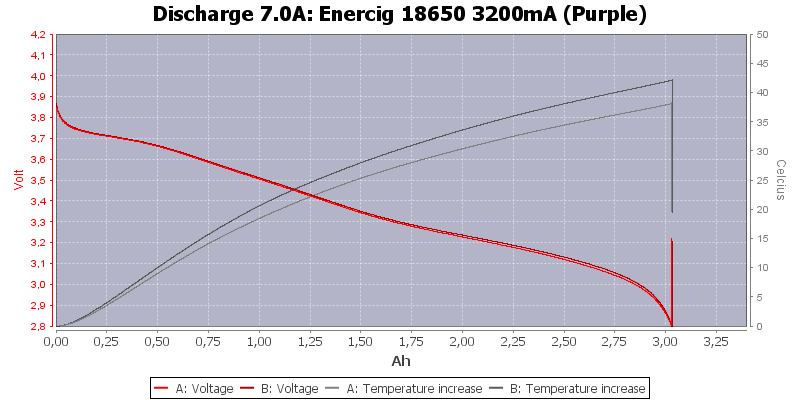 Even at 7A the cells do get warm.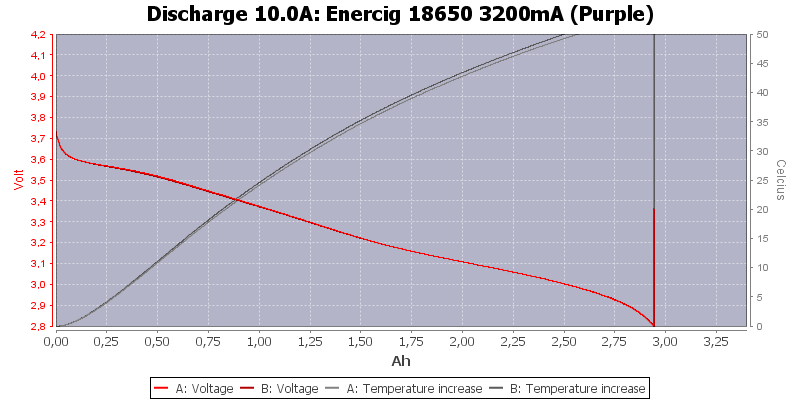 They did handle the 10A discharge, but was very close to trip on my over temperature cut-out. In regular use I will prefer not to do 10A continuous discharges.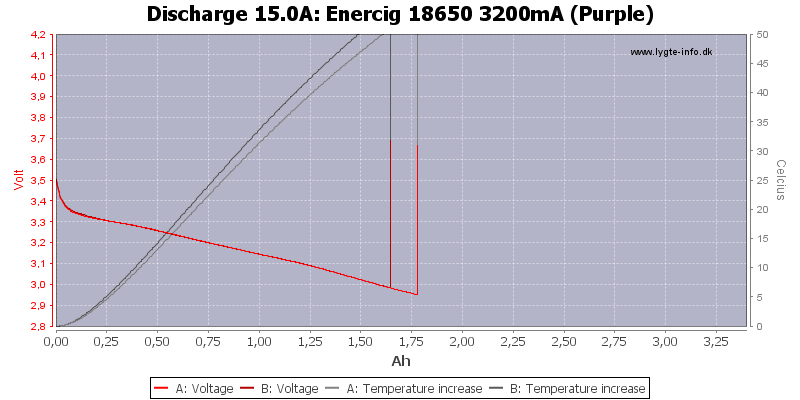 No safe way to 15A continuous discharge on these cells.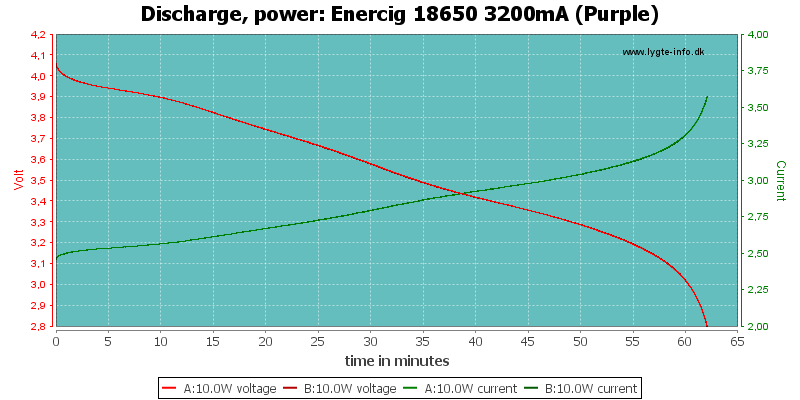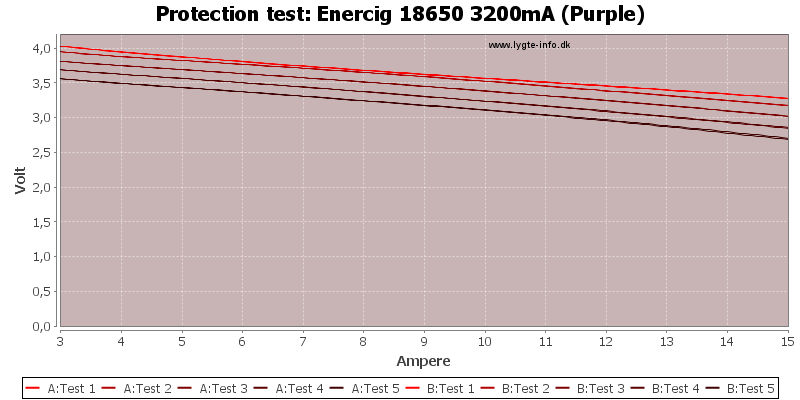 Conclusion



There is not much to say about this cell, it looks like a very good cell for most usage, but it is not for really high current jobs.





Notes and links



The batteries was supplied by ENERDan for review.

How is the test done and how to read the charts
How is a protected LiIon battery constructed
More about button top and flat top batteries
Compare to 18650 and other batteries