Enercig 26650 5200mAh EC-265HC (Blue)


Official specifications:
Type. Capacity: 5200 mAh
Weight: 94 g
Diameter: 26.5 mm
Height: 66.5 mm
Rated voltage: 3.6 volt
Max. Charge Voltage: 4.2 Volt
End Voltage: 3.0 Volt
Max. Charging current: 3.0A
Max. Discharge current: 3.5C 18 A with thermal fuse at 80°C
Max. Discharge current:15 A 3C without temperature protection 80°C
Protection (PCB): No



This is a high current 26650 from German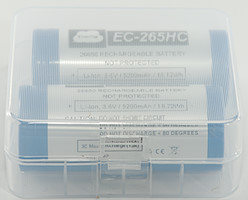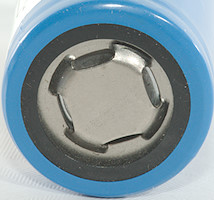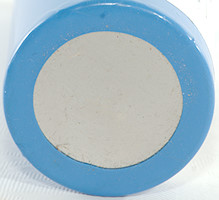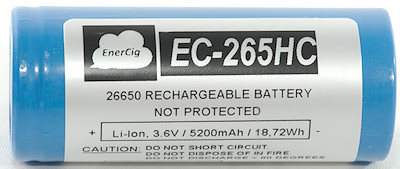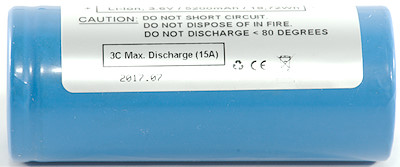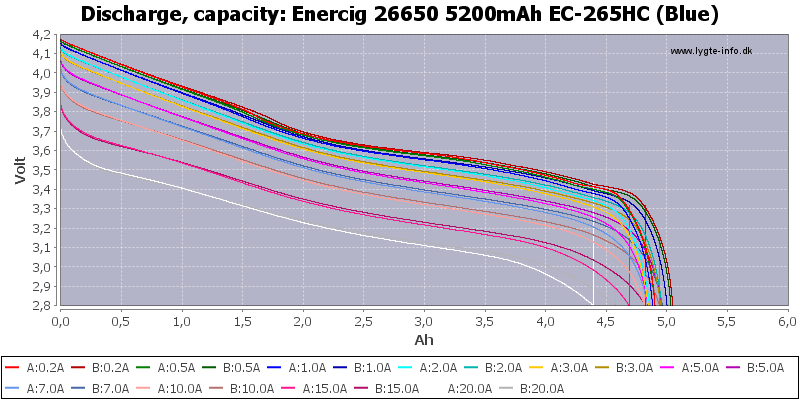 The battery has fairly constant capacity with load and the 15A rating looks fine enough, but there is some difference between the two batteries.





At 15A the temperature is warm, but still reasonable.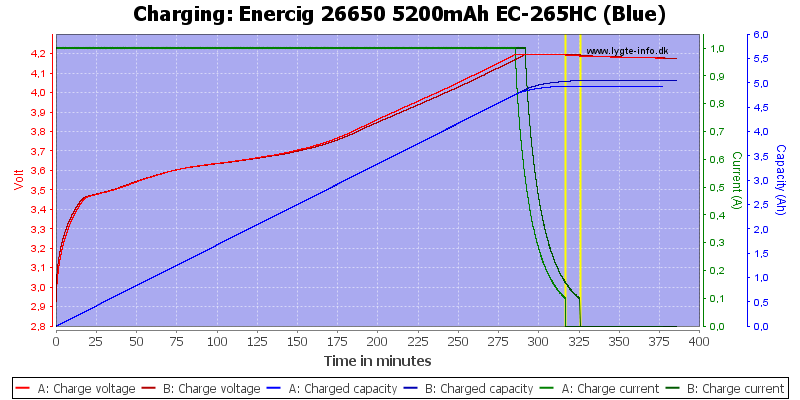 Conclusion



The cell has very good performance at high current for a 26650 and the capacity is also fairly good.





Notes and links



The batteries was supplied by ENERDan for review.

How is the test done and how to read the charts
How is a protected LiIon battery constructed
More about button top and flat top batteries
Compare to 18650 and other batteries