Enercig EC-14500HC 850mA (Blue)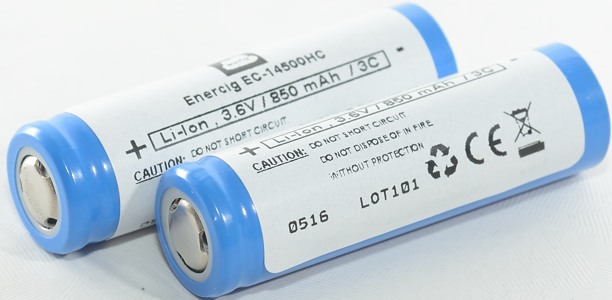 Official specifications:
Typical capacity: 850mAh
Minimum capacity: 820mAh
Nominal voltage: 3.7V
Standard charge: CC/CV, 0.2C, 4.2V
Standard discharge: CC, 0.2C, 3.0V
End-of-charge voltage: 4.20V +/- 0.05V
End-of-charge current: 0.02C
End-of-discharge voltage: 3.00V
Charging time: 8.0 hours (Standard charge)
Quick charge current: 800mA 1C
Quick discharge currrent: 1600mA 2C
Max. discharge current: 2400mA 3C
Initial impedance: Max: 70mOhm
Weight: Approc: 20.2G +/- 2g
Operating temperature: Charging 0°C ~ 45°C, discharging -20°C ~ 60°C
Storage temperature: -5°C ~ 35°C
Cycle life: 300 cycles to 80% at 0.5C charge/discharge


This is a high capacity AA sized LiIon cell.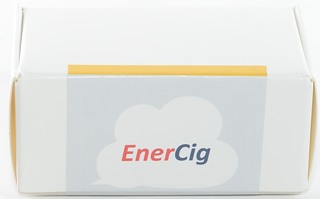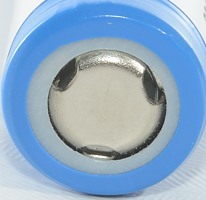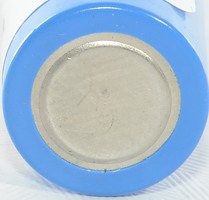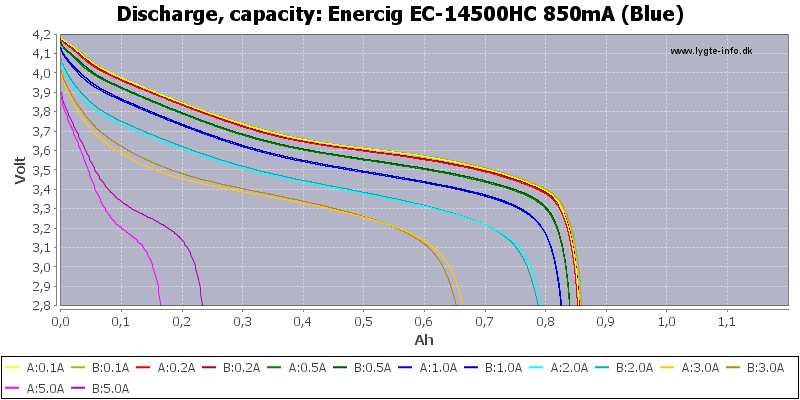 The discharge curves has very good tracking when staying within the rated current




The cell do not really have time to get hot, even at a small overload.




Or at a high overload.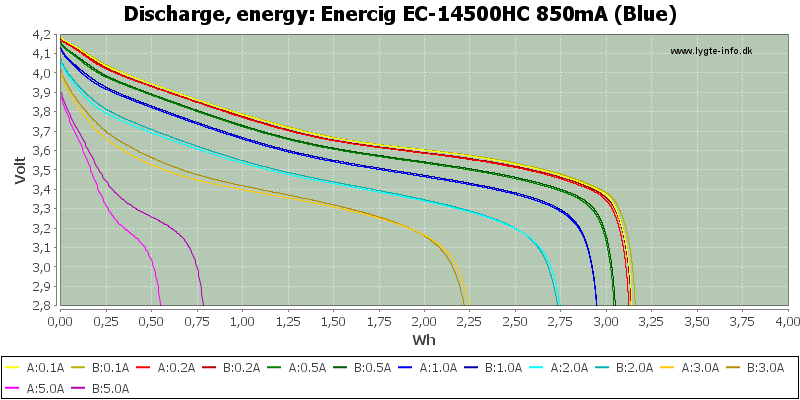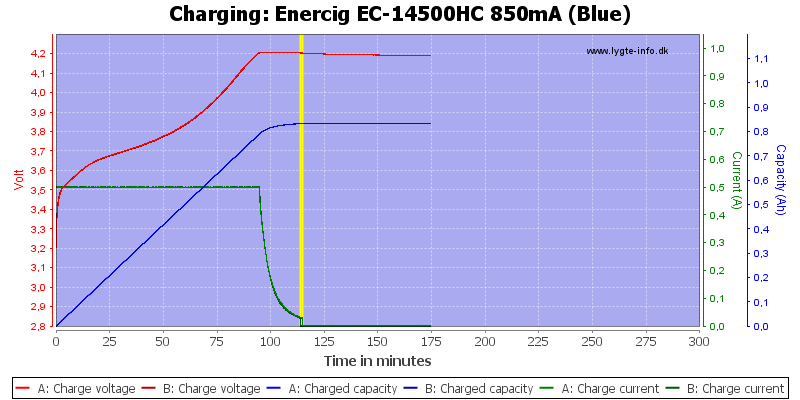 Conclusion



This look like a very good 14500 cell for high capacity.





Notes and links



The batteries was supplied by ENERDan for review.

How is the test done and how to read the charts
How is a protected LiIon battery constructed
More about button top and flat top batteries
Comparison to other LiIon batteries